Rick Hassett, medical director and vice president for medical affairs at Accordant Health Services in Greensboro, N.C., is no stranger to the pitfalls of using claims data to create disease management programs. His company operates systems for patients with complex diseases such as lupus, myasthenia gravis, multiple sclerosis and hemophilia. "The lion's share of our patients — more than ninety-five percent," he says, "are selected via claims data. We look for ICD-9, CPT-4, NCD and HCPCS codes — the latter include DME and injectables. If we used just diagnosis codes for MS, for instance, the specificity would be unacceptable."
Understanding the disease, its natural progression, diagnosis and treatment, as well as data coding, makes it possible to eliminate inappropriate enrollees who might otherwise be selected through data entry errors, miscoding or because they were "rule-out" subjects.
"We deal with number and letter salad," Hassett says. "MS is 340; strep throat is 034. Some streps may come up as MS. Or MS can be used for mitral stenosis." The company then reviews the hits. In that last case, they might ask why so many MS cases are getting heart caths. Bingo! Mistake discovered. The hits are also taken back to the doctor for confirmation or denial.
On the theory that you can't cut treatment costs if you can't reach a person, using claims data to identify disease-management candidates has become an issue for health plans.
Sal Bognanni is vice president for health management of Wellmark, a $1.5 billion managed care company with a million lives in its HMO and other programs. "A couple of years ago," he says, "we analyzed our expenses and fifteen percent of our population was consuming eighty percent of our dollars. We were doing utilization reviews and precertifications for treatments and assigning lengths of stay, but we weren't doing anything special for that fifteen percent early in their disease." In fact, according to Bognanni, Wellmark depended on a nurse to alert the company when a person got to the hospital. "But by then, that person might have used $10,000 to $20,000 worth of services."
Wellmark wanted to identify that 15 percent earlier in the cycle, when there might be a chance to head off big bills. The company was searching for a tool to analyze claims data and settled on clinical information techniques pioneered by ThinkMed, a Milwaukee company that, among other things, helps HMOs target enrollees with particular diseases. Using ThinkMed's techniques for analyzing claims data, Wellmark was able to focus on complex cases with a lot of comorbidities and processes.
"An ambulatory care claim was a red flag," Bognanni says. Wellmark checks back with the physician of a flagged case. Then Wellmark workers use the software to stratify cases into six levels, according to severity. "Some folks get educational materials," Bognanni says. "Those with ratings of one or two get assigned a case manager, who is usually a nurse." The company actively manages 460 cases and estimates that it saves $15,000 per case per year. (The case manager evaluates incidents and guesses whether the ongoing care has prevented an ER visit, inpatient admission or other costly care.)
That's what disease management is all about.
But is Wellmark missing other cases because of weak claims data? Even with those 15 big ones under his belt, Bognanni says that "all health companies have to live with how accurate the coding is."
Initial identifier
But if saving lives depends on you analyzing a clinical snapshot but you receive, instead, an impressionist painting, you're going to be disappointed — no matter how much you love art.
In 1996, the Diabetes Treatment Centers of America, which provides specialized services for diabetic patients, launched a project to identify and take over care of those patients. It is in DTCA's interest to find as many diabetics as possible.
Medical claims were the initial identifiers, recalls Robert Stone, the organization's executive vice president. "But the data were only 75 to 80 percent accurate. Using pharmacy data improved accuracy to about 90 percent."
The addition of lab data, which are harder to get, according to Stone, improved accuracy in detecting diabetics to about 95 percent. Having closed in on correct identification to that degree, DTCA then went to the primary care physicians to confirm that the patients were diabetic. "Even, then," Stone says, "some were listed erroneously, and we missed some that had no claims because they were controlling their disease with diet and exercise."
Donald E. Fetterolf, M.D., M.B.A., is senior medical officer of Alliance Ventures, a subsidiary of Highmark Blue Cross Blue Shield. Alliance also analyzes its populations based on claims data (how many diabetics are getting glycohemoglobins) and looks for actual individual candidates for disease management programs. Yet, Fetterolf would be the first to question the ability of companies to use the information at issue. "These databases are corrupted," he says. "They aren't coded correctly and, internally, the companies are always changing so the data may not be in one place. Yet, corrupted and goofy as they are, claims data can still be useful."
"It's both the best we have and the worst," says Leslie J. Weitzman, a partner in the Integrated Health Care Group of Deloitte & Touche in Chicago. "Chart reviews are laborious and expensive. Internal data sets can be inaccurate. Precertifications can be misleading. Self-reporting has problems. And health risk assessment surveys are not always available."
While Bognanni tends to play down defects in the system, Thomas J. Morrow, M.D., vice president and clinical director of One Health Plan of Georgia, a subsidiary of Great Western Life and Assurance, with 290,000 lives, is not so charitable. "I am disappointed that medicine, one of the most advanced sciences, requiring a long education, is using the worst data sources in the world, basically, handwritten data. You can't structure it."
Ironically, Morrow chairs the team that chooses disease management programs for One Health Plan. "Oh, we try to use claims data," he says. "They're the only data we have. Pharmaceutical data are the best." For its asthma and diabetes programs, One Health gathers ICD-9s, CPTs, and pharmacy data on drugs prescribed and frequency of dispensing. Added to this are names of physicians who rendered services. "With dates, diagnosis code, procedures performed, costs and specific drug names, we can get a decent idea of who has what disease," Morrow says. "But there is no severity adjustment, no comorbidities, and you can miss things. If the person has a heart attack, that will be the lead code. You can miss the fact that diabetes was discovered at the same time."
Yet some health care experts contend that claims data can do the job if massaged the right way.
Since early 1997, Cigna HealthCare in Bloomfield, Conn., has run specialized programs for members with diabetes, asthma and lower back pain. "We assembled these ourselves, with some parts from outside vendors," comments Victor G. Villagra, M.D., vice president for quality care and management. In large part, candidates are selected based on claims data. "Claims data were designed to pay claims — to support a financial transaction," Villagra says. "They were not intended to convey clinical information. But because the codes were so highly developed and highly specific, assembling combinations of them to yield clinical information seemed feasible.
"We are very purposeful," he adds. "We can sequence claims-based logic to identify candidates. We target specificity. I want to see a patient diagnosis of asthma, one ICD-9 code of asthma, plus one prescription and one refill of an asthma drug. By being so demanding of redundant information, we can identify those members who really need to be in the program."
Detective work
But nobody, not even the most creative vendor, can crunch numbers that aren't there. Several respondents, including Hassett of Accordant Health Services, say that when physicians are capitated and claims are not actually being used to determine compensation, the data are not so rich as under fee-based systems. (Villagra notes that while they may not get claims data in a capitated environment, they do demand encounter data, although they may not arrive in a format that can be computer-analyzed.)
Claims may identify 500 people with MS in a million-person health plan, a worthwhile number to treat in a specialized program. But if that health plan has subcontracted pharmacy risk and isn't getting pharmacy data back, Accordant will be in trouble.
"There are three medications exclusive to MS," Hassett explains. "Even if people have not been to the doctor, they will need those drugs and then we can find them. The health plans help us follow the data stream."
DTCA's Stone says finding good data is a big issue with many managed care companies. "When they contract with a lab, they need to make sure there is a clause in the contract about getting clinical, not just utilization, data back," he says. "We always remind plan officers to get their own data."
However, using claims data is such a specialized art that many health plans depend on consultants and other experts, rather than create their own software. What can health plans learn from consultants? Warwick Charlton, M.D., M.B.A., vice president of product design and development at ThinkMed, says that while claims data are "not the best source," they are, at least, available and consistently coded.
"Most case managers and medical directors don't have the programming skills to query large databases in a very efficient way," he notes. And when those assessing the data are concerned mainly with paying claims, medical management "falls to the bottom tier," as he puts it.
ThinkMed, Charlton says, summarizes claims data into useful categories to reveal information about populations. "We don't believe people usually have only one thing wrong with them," he says. The ThinkMed protocols account for comorbidities. "You may want to put a person in a diabetes program," he says, "but he may also have cancer, which is a bigger priority. You need to know that.
"No system is perfect. We find patients others don't find. In fact, we find patients the doctors don't find, because these patients are not going to the doctor — although it's these very patients who are going to end up in the ER."
Classifying people for cost and risk on a consistent basis is essential. Symmetry Health Systems in Phoenix has developed an illness-specific classification system called Episode Treatment Groups, used by over 200 large health care companies. The government's diagnosis-related groups — DRGs — classify the patient for a hospital stay, notes cofounder Mitchell Portnoy, M.P.H., but ETGs track all care for the patient, from onset of symptoms until treatment is complete.
ETGs have been used to give health care companies a truer picture of costs, and they are now being used to evaluate risk, although Portnoy is cautious: "Using claims data to do high-risk management is like closing the barn door after the horse has escaped. You need to identify and manage a potential negative outcome. Claims data are set up to deal with diseases and payments, not risk factors."
ETGs can help to determine how different interventions have affected the course of an illness and how different treatments administered at different times have affected the outcome. "You can use ETGs around your data to see how your program is working — which interventions are returning a benefit and which are not."
Pharmacy claims
Pharmaceutical Care Network, a Sacramento, Calif., pharmacy benefit manager, looks at pharmacy claims — say, for congestive heart failure drugs — and then informs the health plan and prescribing physicians if patients are not getting appropriate drugs or are not filling their prescriptions on a timely basis. Ron Lyon, PCN's vice president for professional services, says pharmacy is the primary identifier for 85 percent of chronic diseases.
"We do the detective work," Lyon says. "We infer that a patient has a certain condition and then send the physician a letter and the doctor says 'yes' or 'no.'" The company also tracks whether the physician or patient has changed behavior based on notification from the disease management department or company. "Two thirds do," Lyon says. He adds: "We trust pharmacy claims. Encounter information, when we can get it, is over six months old. Physician coding on those can be a problem, too. Physicians often put only one code; sometimes a second. But a third? Almost never."
"How do you get patient information across a continuum of doctor, hospital, rehab, home health?" asks Richard B. Siegrist Jr., president and chief executive officer of Healthshare Technology, a software engineering company in Acton, Mass. "The best source is claims data. We have to be sure we don't let the perfect be the enemy of the good."
Recently, NorthEast Imaging, a Natick, Mass., company that contracts with HMOs to control their imaging costs, teamed up with Healthshare to use claims data to analyze imaging practices. "We want to turn data into action," says Susan Babin, M.P.H., NorthEast's president. "For example, from the data we can tell that, for some diagnoses, physicians are starting with a CT of the brain before going to an MRI, thus incurring the cost and inconvenience to the patient of two tests when the MRI, though more expensive, might have been the appropriate first choice."
Using NorthEast's clinical algorithms and claims data, the company looks at the top 10 imaging procedures. This is made easier, company officials claim, by a program called a grouper, which aggregates similar procedures into a single category. "Without these groupers, data would be difficult to analyze," Babin says. NorthEast Imaging's radiologists then meet with physicians to discuss the practice patterns and test ordering patterns shown by the data."We have no interest in using data solely to cut costs," Babin insists. "We are using it to look at what is clinically appropriate to order. But clinically appropriate ordering usually is cost-effective. For example, chest films are a significant percentage of the medical care dollar. We were seeing chest films ordered for things which were unnecessary, such as routine medical visits or hypertension."
Hard cases
Despite such successful ventures into clinical use of claims data, some health plans and physicians remain unconvinced. When doctors receive notices about how to prescribe or treat based on clinical data, they often resist, saying their case load is different or that claims data are unreliable. But health plans, too, remain dubious in some cases. Jule Crider, vice president for managed care at Curative Health Services in Hauppauge, N.Y., manages an outpatient wound care center for hospitals that specialize in healing patients with chronic sores, many of them resulting from diabetes.
Using techniques such as aggressive debridement, Curative can get lingering wounds to close in an average of 10 weeks, shaving weeks or months off the usual course of such conditions. In most cases, patients referred themselves. "But when managed care came along," Crider recalls, "the companies did not recognize the benefit of transferring care of these patients to us. And we couldn't tell them how many patients would benefit because we couldn't go to the claims data and pull off a specific diagnosis for wounds. We picked off what codes we could — such as 707.1, decubitus ulcer — and then asked the plans for help. We couldn't get the payers interested."
So Crider decided on a demonstration project. She bought a 5 percent sample of the Medicare claims database and extracted a range of codes. "I put the results of our claims analysis in payer-speak," she says. "Thirty-seven out of every thousand Medicare patients were probably candidates for our services. We reminded payers that ten percent of Medicare inpatient days are attributable to wounds, as well as nineteen percent of Medicare home health costs." Business is picking up, but Crider still has trouble getting claims data from oft-merging plans.
Tweaking and adding
Despite such positives as the fact that some experts think intensive use of claims data for clinical purposes will result in better coding techniques (more codes, better accuracy) and the fact that claims data —such as they are — constitute the most detailed and uniform body of information available, most health plans and consultants do not rely on claims alone. Cigna, for instance, also factors in health risk assessment data (from patient history forms) and interaction with physicians (such a authorization calls). Most agree, too, that pharmacy data are especially helpful, if they can be acquired.
Speed and volume
But it wouldn't hurt if the data were more timely. "The concept of 'enough data' has no meaning," deadpans DTCA's Stone. "We can't get enough and we can't get it quickly enough."
ThinkMed's Charlton agrees. In fact, he thinks that the need for good data will not end when more physicians take on risk. When there are fewer fee reimbursement claims to tell the tale, HMOs seek encounter reports to supply the information. Certainly the doctors will want to collect and analyze the same data that health plans want because, according to Charlton, "To be at risk is to need data." Some health plans, notes Deloitte & Touche's Weitzman, are paying physicians in capitated situations to send in encounter information that can be used instead of, or along side, claims data. "Claims data," she says, "are a reasonable place to start."
---
Our most popular topics on Managedcaremag.com
---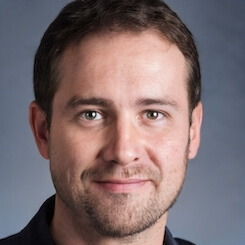 Paul Lendner ist ein praktizierender Experte im Bereich Gesundheit, Medizin und Fitness. Er schreibt bereits seit über 5 Jahren für das Managed Care Mag. Mit seinen Artikeln, die einen einzigartigen Expertenstatus nachweisen, liefert er unseren Lesern nicht nur Mehrwert, sondern auch Hilfestellung bei ihren Problemen.