What happens if one physician parks for free in a hospital parking lot to attend a committee meeting and another physician parks for free to make rounds, see patients, and earn a significant amount of money? Does the fact that there is a financial benefit for the physician in one situation, but not the other, make a difference?
The Stark II regulations include a proposed exception to the law's general prohibition against physician self-referrals for certain "designated health services." This new exception — for de minimis payments — is only one of the proposed changes to the law, and it may well be one to three years before the new regulations take effect. However, careful study of this proposed exception offers insight into the Health Care Financing Administration's approach to the Stark law generally, and gives particular insight into HCFA's attitude toward physician compensation issues.
Certain exceptions
HCFA's proposed de minimis exception would allow physicians to receive compensation from "an entity" — a hospital, for instance — to which the physician refers "designated health services" — lab testing or X-rays, for instance — under certain circumstances. First, the exception only allows compensation in the form of "items or services." Cash or cash equivalent payments do not qualify for the exception. According to HCFA's comments to the proposed regulations, certain noncash items would not qualify for the exception either, because they are considered "almost the same" as cash. These include gift certificates, frequent-flyer-mile vouchers, stocks, bonds.
Second, the exception requires that each gift be worth no more than $50, and all the gifts in a given year may not be worth more than $300. Ironically, the regulations cite as examples within the dollar thresholds, reduced or free parking, meals, and hospital-provided malpractice insurance. I doubt that most of these exceptions are worth less than the $300 per year maximum on an individual basis, let alone in the aggregate.
Confusing examples
The examples are confusing for another reason as well. In the portion of the regulations defining "remuneration" for purposes of the Stark law, HCFA states that a hospital parking benefit (as an example) would not count as "remuneration" (triggering the Stark prohibition) because hospital parking "benefits both the hospital and its patients, rather than providing the physician with any personal benefit." Thus, HCFA does appear to find it pertinent whether the physician receives personal benefit from the remuneration. But what happens in the case of our example, where two physicians use the parking benefit for two different reasons?
Surely, HCFA's comments cannot mean that physicians may safely receive an item of value as long as the hospital and its patients also benefit from the activity, because the majority of designated health service activities will benefit both the physician and others (a hospital, an ancillary service provider, patients). Is there to be some sort of "sliding scale," evaluating whether a benefit focuses mostly on the physician or on someone else? In all likelihood, HCFA's discussion in the new regulations eventually will be recognized as HCFA's preliminary thoughts, not fully reasoned. I do not expect that these considerations will be part of the final regulations.
The regulations also are unclear about the $300 aggregate threshold. Does this requirement apply to all gifts from all sources? Does it apply as a ceiling for all gifts from a particular source? Or, does it apply to all gifts of a particular nature from multiple sources? Would it be legal, in other words, to receive a parking benefit from one hospital but not from two because the two would push the parking benefits over the $300 threshold? I believe the correct answer is that HCFA is wary of gifts exceeding $300 in the aggregate from a particular source to a particular recipient. But this needs to be clarified.
No free lunches?
Putting this together for present use, HCFA's attitude toward de minimis gifts is revealing. Suppose a hospital wished to provide an "in-service" educational lunch about coding practices for its medical staff. We could argue that this education benefits the hospital primarily, by ensuring accurate physician billings that conform to the claims contemporaneously submitted by the hospital. Arguably, the seminar itself would not be deemed by HCFA to even constitute "remuneration," though a better-educated physician will benefit financially from enhanced coding knowledge.
Should the hospital also offer a free lunch for the seminar? Clearly, such a gift would fall within the "under $50" rule, suggesting that HCFA would consider that benefit to be "de minimis." Of course, since the de minimis rule is not yet official, many hospitals prefer to avoid the danger and instead offer such programs on a "bring-your-own-lunch" basis. But it would not be unreasonable for a hospital or its physicians to conclude that government enforcement activities over issues like free lunches would be unlikely.
One caution, though: Many rule violations are pursued by the government (or carrier/intermediary) only when they are discovered in the course of an unrelated inquiry or investigation.
Thus, while a provider reasonably may conclude that the government will not pursue de minimis gifts, it is dangerous to conclude that the government will not include violations that are arguably de minimis among a larger package of violations uncovered in the course of an unrelated investigation. Further, the more violations the government uncovers, regardless of whether they are de minimis, the more likely the government will conclude that the provider has a noncompliant attitude generally, thus warranting further investigation.
Let me end by emphasizing one important fact: Many providers believe mistakenly that small gifts are safe. After all, they reason, why else would so many pharmaceutical companies and vendors offer them? Small gifts are not safe. You may certainly conclude that a particular scenario is not likely to be challenged, but each situation must be assessed on its own facts.
Except for this proposed change to the Stark law, no other de minimis rule exists under federal fraud and abuse rules.
---
Our most popular topics on Managedcaremag.com
---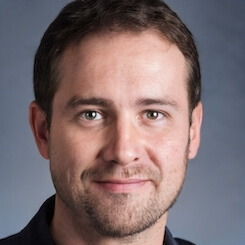 Paul Lendner ist ein praktizierender Experte im Bereich Gesundheit, Medizin und Fitness. Er schreibt bereits seit über 5 Jahren für das Managed Care Mag. Mit seinen Artikeln, die einen einzigartigen Expertenstatus nachweisen, liefert er unseren Lesern nicht nur Mehrwert, sondern auch Hilfestellung bei ihren Problemen.