While health care becomes something that haves have and have-nots can't get, there remains a disconnect between those who arrange and finance care and those who deliver and practice it.
Relationships — whether business, personal, or professional — need not have trust. But most medical relationships do. That this cornerstone of trust in a competitive business environment is not a headstone is a tribute to the culture of medicine.
What is trust these days, and what could it be for managed care? Is the doctor a double agent for the patient and for the payer? If so, could doctors reform the business of managed care into a profession?
Trust of patients
The individual doctor-patient relationship is still a covenantal one because, as Edmund Pellegrino, M.D., the revered ethicist, notes:
The patient relies on the doctor in illness;
Medical decisions have a holistic character;
There is sustainable social investment in medicine; and
Doctors display personal commitment.
Covenants are founded on trust — always in short supply in business, but not always in medicine. Caveat emptor is not "patient beware," yet.
David Mechanic, Ph.D., the prominent social scientist, writes that there are two types of trust — interpersonal and social. Trust is based on technical competence, personal responsibility and control, and professional altruism.
Between doctor and patient there is usually, still, personal trust. Among the profession as a whole, health plans as a group, and patients as a population, there can be social trust. For example, 91 percent of the public in the United Kingdom "generally trust" doctors to tell them the truth, according to a British Medical Association poll. There is much more social trust of physicians than managed care businesses, here or abroad.
Who is to blame?
To understand the lack of trust in managed care, look at these data.
The Census Bureau calculated that about 71.5 million Americans lacked insurance for at least part of a year in the mid-1990s. More than half — 52 percent — of fully employed people with incomes below the poverty line in 1996 had no insurance.
It's not just managed care and indemnity insurance to which some working Americans do not have access. It's medicines too.
Prescription drugs are the fastest growing personal expense in health care. Eighty percent of retirees take a prescribed drug daily, and 19 million have no drug coverage. Prescribed drugs cost nearly $79 billion in 1997 and are projected to cost over $171 billion in 2007.
Who is to blame for the lack of access and the cost of medicines? Not nurses and not doctors.
In a national sample reported last year, 34 percent of Americans think HMOs and managed care plans are doing a "good job." For doctors, it's 65 percent and for nurses it's 80 percent.
Yet trust in doctors seems to be eroding.
Advertising and marketing: Physicians do not believe that pharmaceutical-industry advertising has as much effect on prescribing habits as medical data do, but the industry spent nearly $1 billion in 1997 on advertising, and sales were off the charts last year. Physicians' sample cabinets are full, and corporate suites for Chicago sports events have never been empty.
Research in practice: In a British Medical Journal study, two thirds of American physicians and patients surveyed said they believe that some physicians would enroll patients in a postmarketing research study just for the remuneration it would bring physicians. More than a quarter of physicians had already participated in such seeding studies.
Patient preferences: Many patients who use alternative medicine feel as if they cannot talk to their doctor for fear of ridicule or judgment. The market for alternative medicine — visits, supplements, acupuncture, and the like — was about $27 billion in 1996, and will be more than $10 billion in botanics alone this year.
Liability influences: Corporate compliance programs for physician organizations, and how Stark II regulations will affect physician referral relationships, are the key legal issues for physicians now. Not how to minimize clinical error or reduce negligence or improve modeling for patients, though these are also important. Compliance and ethics are spoken of together now, with less flinching by physicians.
You get the idea
American physicians often act in ways that are no longer consistent with the trust we are still accorded. Yet we are still, relative to managed care, held high in public estimation. Why? Because physicians have a respected code of ethics, and most have an innate, genuine concern about their patients.
Yet physicians are beleaguered by managed care; haunted by industry executives who pull in up to $900 million annually; intrigued by the extra $5,000 or more monthly that Shaklee Corp. offers docs who persuade just 120 patients annually to buy vitamins monthly.
Are physicians' current actions involving marketing, research, alternative medicine, liability, and deception ethical? And if they are, is it acceptable, necessary, and appropriate for a physician to be a double agent?
As long as employment and health insurance are linked, as long as patients do not pay directly for medical care, as long as there are financial and time incentives for physicians, they will do more of what they are paid well to do — just like other workers.
The public will eventually understand that under managed care, doctors and plans are in the same financial boat. But patients will never prefer caveat emptor to trust, though most may accept it, if managed care is strictly regulated.
For managed care to re-emerge as an industry that cares about people, it will have to start at the top.
Preston Reynolds, M.D., of the American College of Physicians, defines professionalism as "a set of values, attitudes, behaviors that result in serving the interests of patients and society before one's own."
Many successful businesses do this now. There's every reason for managed care companies to join them.
---
Our most popular topics on Managedcaremag.com
---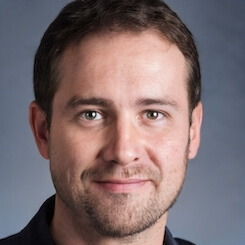 Paul Lendner ist ein praktizierender Experte im Bereich Gesundheit, Medizin und Fitness. Er schreibt bereits seit über 5 Jahren für das Managed Care Mag. Mit seinen Artikeln, die einen einzigartigen Expertenstatus nachweisen, liefert er unseren Lesern nicht nur Mehrwert, sondern auch Hilfestellung bei ihren Problemen.