It's not often in this town that you find the chief of the Health Care Financing Administration, the president of the Health Insurance Association of America, the head of the American Association of Retired Persons, Democratic Sen. Tom Harkin, and Republican Sen. Phil Gramm all singing from the same page. But that's exactly what's happening in Washington on an issue likely to get increased attention in the upcoming months now that impeachment fever is over: Medicare fraud.
Item 1: $12.6 billion in Medicare funds was misspent last year — either fraudulently or through improper billing — according to a recently released report from the Department of Health and Human Services inspector general.

Item 2: HHS, the Department of Justice, and the American Association of Retired Persons are embarking on a 30-city tour to educate Medicare beneficiaries on fraud issues.

Item 3: The Department of Justice has distributed new guidelines to federal prosecutors on how to share information about fraud investigations with insurers, despite the concerns of some policy makers about protecting consumer privacy. Nonetheless, the Justice Department is stepping up efforts to distribute those guidelines to trade associations representing health insurers and health plans.
Like mom and apple pie
Many of those same players — who had been the administration's enemies on health care reform — have become its allies on Medicare fraud. HIAA, a prime opponent of any kind of patient bill of rights, is an ardent supporter of the administration's Medicare fraud initiative. "I think it's a good thing for two reasons," says HIAA president Chip Kahn. "There is a sacred trust assigned to Medicare. We shouldn't be wasting taxpayers' dollars. And the public considers elimination of fraud Job 1 in reforming Medicare."
Kahn thinks the success in reducing fraud reflects implementation of provisions of the 1996 Health Insurance Portability and Accountability Act that establish a health care fraud program. According to the HHS report, Medicare's campaign has cut "overpayment rates" in half in just two years, from an estimated 14 cents on the dollar in 1996 to just over 7 cents last year. Officials attribute the decline to aggressive enforcement, changes in programs that make overt fraud harder to commit, and voluntary efforts by hospitals and others to halt erroneous payments.
One major cause of improper payments: "lack of medical necessity." In one instance uncovered by investigators, a beneficiary was admitted to a hospital and charged $15,625 for a surgical procedure on his windpipe — an operation that never was performed. He was readmitted to the same hospital several weeks later and received the surgery (at a cost of more than $21,000), which was later found to have been medically unnecessary.
AARP gets involved
HCFA Administrator Nancy-Ann DeParle said the government's effort has "turned the corner," but Harkin argues, "There's still too much waste" in the program. Too much organized crime, too, the Clinton administration contends, so for budgetary and political reasons, the administration glommed an AARP initiative to make beneficiaries aware of suspicious billing activities. According to AARP spokesman Steve Hahn, the initiative grew out of an extensive member survey. "Members are concerned with fraudulent activity — with or without a reward," says Hahn, who adds that according to AARP research, 9 out of 10 citizens 18 and older think it is their personal responsibility to report suspicions of fraud.
The plan is not exactly "high concept," as they say in Hollywood: Rogues steal money from vulnerable older Americans and a beneficent government before the government and the elderly join forces to come down on the rogues. But while filmmakers might pass, it should play in Peoria. We'll soon find out; AARP launched the effort at a Feb. 24 press conference, with Attorney General Janet Reno and HHS Secretary Donna Shalala in attendance.
Don't expect kudos from physicians. The American Association of Physicians and Surgeons says the antifraud effort "casts a net of suspicion over every honest doctor in this country."
But on Capitol Hill, the initiative is attracting bipartisan support. One reason, says Larry Neal, assistant to Gramm — a member of the Bipartisan Commission on Medicare Reform — is that there are "about 20 different garden varieties" of Medicare fraud.
"Part of the problem is that an enormous amount of money is spent in a very complex program, and the safeguards against fraud are flimsy at best," Neal says. "Sen. Gramm and others have been pressing HCFA to bring more attention and more management to the fraud area. We've asked, pleaded, demanded, threatened, cajoled — but there are still problems."
Kathleen Fyffe, director of HIAA's federal regulatory division, says some providers already are acting as citizen watchdogs. "We get calls from people, as whistle-blowers, who want to report coworkers or others who are involved in fraud," Fyffe says.
Not all of the questionable activity is out-and-out thievery. "Providers have not taken enough responsibility for really knowing how to bill properly," Fyffe asserts. "They need to be more responsible about billing correctly, and institutional providers need to make it a priority." Many managed care organizations are already establishing fraud hot lines and sending out explanations of benefits.
Wanted: a few good G-men
Beneficiaries, too, are an important part of the equation, she says.
In the past, Fyffe reports, "There have been complaints from beneficiaries that when they have noticed something suspicious, and when they have tried to call the government — HCFA or someone else — they haven't gotten a response." Now, she says, those callers are referred to the FBI, which has assigned more agents to the antifraud effort as part of the administration's "Operation Restore Trust."
Watch for the White House to announce more high-profile prosecutions of Medicare "predators" and to make heroes of elderly sleuths who ferret out fraudulent Medicare practices.
Medicare-fraud elimination is conspicuously devoid of "spin" in the nation's capital. Check for cherry blossoms. Spring must be on its way.
— Michael Levin-Epstein
Where the waste goes
The Department of Health and Human Services estimates that Medicare paid $12.6 billion in improper claims in 1998. While HHS would not quantify how much was fraud — as opposed to mistakes — it did attribute 74 percent to upcoding and services not medically necessary. HHS broke down receipt of improper payments into general categories:
---
Our most popular topics on Managedcaremag.com
---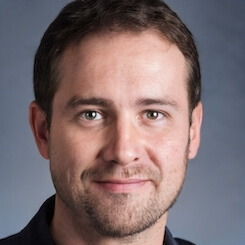 Paul Lendner ist ein praktizierender Experte im Bereich Gesundheit, Medizin und Fitness. Er schreibt bereits seit über 5 Jahren für das Managed Care Mag. Mit seinen Artikeln, die einen einzigartigen Expertenstatus nachweisen, liefert er unseren Lesern nicht nur Mehrwert, sondern auch Hilfestellung bei ihren Problemen.