It's perhaps ironic that Minnesota, where the wind roars off Lake Superior with all the force of a full-body slam, has provided the habitat to let a "plant" like direct contracting grow. This is where, in 1997, the Buyers Health Care Action Group, a 47-member employer consortium, decided to bypass HMOs and go right to the source of care — physicians and other providers. BHCAG now controls 5 percent of the regional market: just enough to grab the attention of fidgety employers nationwide who realize that the days of single-digit increases in premium rates are about over. Can direct contracting bloom everywhere?
Several things will have to happen before employers contract directly on a large scale, says Steve Wetzell, BHCAG's executive director. For one, the impetus may have to come mainly from providers, rather than employers.
"We think that more providers are understanding that if they get organized and become willing to accept the kind of accountability MCOs accept, they can go right to the employers," says Wetzell. "Provider leadership in this state has just been a wonderful asset."
Providers willing to share risk will make the idea that much more palatable.
"Employers are more and more questioning if they are going to get their needs met," says Wetzell. "Meanwhile, HMOs and other forms of managed care are transferring more and more risk onto the providers. Employers may as well just go right to the providers."
Strong words, to which many industry experts counter that direct contracting cannot possibly replace the present system. (See "Direct Contracting? Don't Hold Your Breath".) Some even argue that the idea, in its pure form, has never been tried and that Wetzell's BHCAG is really a cleverly disguised HMO.
No matter, says Kathy Russell, former manager of employee benefits for Xerox. Under any label, what's going on in Gov. Jesse Ventura's state is worth a closer look.
"Direct contracting is being explored at Xerox," says Russell. "It's an option that's on the table."
Xerox copies
There are some logistical considerations. For instance, Xerox's 45,000 domestic employees are spread over many locations. However, for big facilities — such as the company's campus in Rochester, N.Y., which has 13,000 workers — Russell believes direct contracting could possibly fly.
"We are looking at every option for keeping our costs down," says Russell, who recently became manager of corporate human resources operations at Xerox. A review of direct contracting will be one of the first things her successor as employee benefits manager will undertake. "Keep in mind that 86 percent of our employees are in HMOs and that's a strategy that's worked well for us. Yet we have to explore every option."
The growth of integrated delivery systems may help companies like Xerox take the plunge, says Chris Queram, M.H.A., CEO of the 150-member Employer Health Care Alliance Cooperative in Madison, Wis.
"It helps to have a hospital-physician organization in place," says Queram.
Minnesota is unusual in that the years of physician oversupply with strong leadership from the likes of the Mayo Clinic have created a landscape dotted with integrated systems. But there's evidence that physicians across the country are finding such alliances worthwhile. The Medical Group Management Association says that the number of member groups belonging to integrated systems nearly doubled between 1996 and 1997, from 91 to 181.
Hoechst Marion Roussel also found an increase in "highly integrated systems" — from 189 in 1996 to 228 in 1997. ("Impressive," said the study's authors.)
Unfortunately, many integrated systems tend to be what Queram describes as "unholy alliances" and for them to become fertile ground for direct contracting, they need to find religion.
"There has to be a unity of philosophy and vision but you don't often see that," says Queram.
Perhaps the largest and most important missing piece of the equation that would make direct contracting a major part of the national health system is rewritten federal law allowing smaller employers to band together in benefits purchasing consortiums.
"When small employers share risk, the law considers them part of a 'multiple employers welfare association,'" says Wetzell. "Once you become a MEWA, you're subject to state insurance regulations."
To those who say that you can never replace the middleman, companies that hope to provide the administrative infrastructure for direct contracting counter that you can at least remake him into something much less burdensome to a provider than an HMO.
Sandy Edwards is president of Maryland Personal Physicians, a company started about four years ago when several physicians in the Baltimore area, frustrated with managed care, decided to join forces to make the system work more smoothly. They received financial backing from three large hospital systems in the region. Most of the approximately 150 primary care physicians contracting with MPP also work with HMOs, says Edwards. If circumstances prove right for direct contracting, he says, his company is poised to take over much of the administrative work currently handled by HMOs.
"We have had experience managing full risk for over 30,000 lives, plus we have practices located in neighborhoods throughout central Maryland," says Edwards.
Too much overhead
While he enjoys good relationships with HMOs that he deals with, Edwards agrees with the notion that the current managed care system carries a lot of overhead that– if companies like his take over — could be greatly reduced. Plus, more of the premium dollar will go to patient care.
"When our company takes full risk, many of those we associate with believe that the insurance companies are keeping too much of the premium for what they do."
Parker Eales is president of Business Health Care Solutions, which organizes providers into groups that contract with employers. "Show me anything that says the insurance company-provider relationship is a good relationship," says Eales. "Direct contracting is what comes next in health care."
Says who?
Not so, responds Mark Tierney, M.H.A., the chairman of Network Management, a Minneapolis-based benefits outsourcing and consulting company.
"As a single buyer, you can't go direct — period," says Tierney. "You have to have the kind of serious purchasing leverage that is available only to a few employers. You must also have an intensely focused administrative intermediary before you can even consider a move toward direct purchasing, because the systems used to pay doctors and hospitals are far too complex for any individual employer to take on. It's absurd for people to seriously think about this."
Tierney states his position as if it were a law of physics no less immutable than the laws of light and gravity. "Even the chore of defining a set of health care services is no easy task," he says. "Purchasing health care from the provider is not like buying paper for your copier, where the colors, the sizes, and the amounts are standardized."
George Halvorson, the CEO of HealthPartners, an 800,000-member HMO in Minneapolis, knows all too well about the obstacles Tierney describes.
"The reason no one else in the country has done the Minnesota model is because Minnesota hasn't done the Minnesota model," says Halvorson. Until this year, HealthPartners was performing most of the administrative work for BHCAG under conditions set forth in a one-page addendum to the plan's normal contract with providers. "They had been piggybacking on our contracts. Their costs will go up significantly now."
BHCAG and HealthPartners split for a number of reasons. "The whole process became unprofitable, for one thing," says Halvorson. "There were philosophical differences. They wanted separate formularies for each provider organization and we weren't willing to do that."
Halvorson doesn't see BHCAG evolving into a less cumbersome organization — the opposite, in fact. "Now, at last count, they have eight separate organizations that they've hired for subcontract work," says Halvorson, who adds that 300 HealthPartners employees worked on BHCAG's account.
For Halvorson, this issue is closed: Direct contracting will never happen. "An employer would have to contract with dozens of providers, and employers don't want to have to buy dozens of ID cards for their employees."
When pressed, he will concede that direct contracting can take place in rare markets like Rochester, Minn., in which a huge provider — Mayo — dominates. "All that really is, though, is a health plan," Halvorson adds.
Still, Tierney believes that employers may draw the lesson from Minnesota that, with sufficient volume and an intermediary, creation of a competitive supplier market can be achieved.
"BHCAG's contribution to the industry lies in the purchasing-bidding template it delivers," says Tierney. "It specifies that health plans present employers with products that have non-overlapping primary care physician networks — in other words, giving them a difference in the ingredient, not just packaging. Health plans have been reluctant to meet this request because it can mean a disruption in their contracts with providers and force providers to choose one network over another."
Wetzell explains it this way: "BHCAG is really about a group of employers banding together and setting standards that create consumer-driven competition among provider-governed networks. BHCAG member employers would prefer to contract with a health plan to sponsor the care system model, but none of the plans are willing to do so."
This, while an interesting concept, falls short of the direct-contracting model that has a company official going to a local hospital and cutting a deal for, say, bypass surgery.
"I don't know of anywhere in the country where we have seen true and successful direct contracting going on between the benefits manager of a large company and local providers," says Tierney. "And frankly, even if an organization could somehow create the proper environment, providers would simply shift cost to the employers who were unable to leverage volume for price."
Even replicating BHCAG would not be easy, says Tierney. The first requirement is creating a strong coalition of committed employers willing to compromise on individual preferences for the good of the whole.
"This means sometimes leaving immediate, potential savings on the table in an effort to create a more sustainable competitive environment," says Tierney.
Direct appeal
Vincent Riccardi, M.D., M.B.A., president of American Medical Consumers, which mediates disputes between patients and providers or insurers, has a list of "it depends" regarding whether direct contracting is feasible. However, he understands the appeal. "Managed care has essentially become contract medicine," says Riccardi.
He ticks off just how many contracts we're talking about. The possibilities are extensive. They include: provider and independent practice association; provider and preferred-provider organization or HMO; provider and management company; IPA and PPO or HMO; management company and HMO; patient and health plan; patient and employer; and employer and health plan.
"The more direct the contracting for health care, the better for consumers and for the industry," says Riccardi. But it can't work in every market. "It's going to require a relatively large employer who knows what his employees want."
Practical applications
For L. Maximilian Buja, M.D., dean of the University of Texas Medical School at Houston, this discussion crossed from the theoretical to the practical about two years ago. Buja's school is associated with a 500-physician IPA centered at Hermann Hospital, a teaching facility and one of 10 hospitals in the Memorial Hermann Healthcare System, which accounts for a fourth of the Houston market.
In addition to typical MCO contracts, the IPA in 1997 began contracting directly with Randall Supermarkets, offering health services to the company's approximately 5,000 area employees.
"Employers are getting a fair amount of flak from employees about the difficulties of getting through the system," says Buja, adding that direct contracting isn't necessarily the easy solution because it requires building and maintaining relationships and properly managing risk. "There's a legitimate purpose for the insurance industry and that's taking on risk. Direct contracting has to be done carefully in terms of analyzing potential patient populations."
When all experts' comments are weighed, it seems a safe bet that direct contracting won't replace the current system anytime soon — if ever. HMOs have little to fear. Perhaps, though, that's not the issue. Do they have something to learn?
"Employers who offer insurance to employees do it to retain employees but there's also the culture in many companies that it's necessary to do right by your workers," says the Employer Health Care Alliance Cooperative's Queram. The managed care backlash is sending a message to many employers that they are failing in that endeavor.
American industry, remember, has a way of taking what's impossible in one generation and making it common in the next. Could that happen with nationwide direct contracting?
---
Direct contracting? Don't hold your breath
Who says employers are fed up with HMOs? Ernst & Young, which has done a fair amount of benefits literature review, finds little evidence of that. It is true that PPO enrollment went up more than HMO enrollment, but remember that HMO enrollment, while it dropped 1 percent of total managed care, actually grew in gross numbers.
In other words, PPOs grew at the expense of the fast-withering indemnity market. It turns out that HMOs, PPOs, and point-of-service plans are remarkably stable products: Employers and enrollees do not switch around much at all. There may be a lot of discussion about direct contracting in various trade magazines, but the actual facts don't support it.
It is also absolutely critical to remember that employers do not view managed care and health insurance the way physicians do. Employers see health insurance as a benefits cost, albeit an important benefit. Unless the executives of the companies are very young, they remember the high double-digit rate increases they used to be subjected to (and that was in plans that generally didn't even provide a pharmacy benefit or preventive care).
There are a lot of employers who, deep down, blame physicians. Remember all the doctor jokes from a decade ago? Those jokes are gone (replaced now by HMO jokes), but the sentiment isn't far below the surface. I have spoken with experts from other companies that do benefits consulting, and many still firmly believe that someone needs to watch over expenses that physicians can run up.
Again, I'm not saying that direct contracting doesn't happen — it does, but it's just not much of a trend.
Remember also, there are actually very few really large employers in any given market; the vast majority of employers are small businesses that can't possibly get into the direct contracting business (no time, no skills, and no desire). Some of the pioneers have quietly gone back to using health insurance companies and MCOs.
As to the issue of HMOs shifting risk onto providers, we're actually finding that in many markets it's going the other way around: Providers want plans to take on even more risk. To be sure, there are still plenty of HMOs that want to shift out risk, but far more are no longer comfortable with the idea.
Many of those MCOs that do want to shift risk out are focusing on Medicare. If physicians or other providers want to contract directly with HCFA for Medicare, they can do so — those are the provider-sponsored organizations. But there's been only one new one in the past year, and only a handful are in the pipeline. The awful failures of many of the really large physician management companies that took on risk, as well as some failures of some big independent practice associations, bode ill for taking on a high level of risk.
In other words, the pool of providers willing to take it on is rapidly evaporating.
Another consequence of these failures is that the HMOs have to pick up at least some of the pieces — an expensive proposition. So a lot of large MCOs are reconsidering even allowing provider groups to take on global risk unless they can prove that they can handle it administratively and financially.
Complicating all of this is the problem of terrible public relations and all the new legislation. The various state governments, as well as Congress, are scrambling to find ways of increasing oversight. In many states, they are working to pierce the ERISA shield against lawsuits.
I can guarantee you that employers don't like that idea one bit, and they are going to be sure to spread the pain. Under a direct-contracting scenario, that means suing the providers again.
Any way I cut it, I just don't see direct contracting between employers and providers happening either in the current market or in the immediate future.
---
Our most popular topics on Managedcaremag.com
---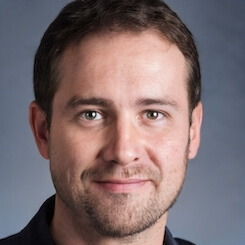 Paul Lendner ist ein praktizierender Experte im Bereich Gesundheit, Medizin und Fitness. Er schreibt bereits seit über 5 Jahren für das Managed Care Mag. Mit seinen Artikeln, die einen einzigartigen Expertenstatus nachweisen, liefert er unseren Lesern nicht nur Mehrwert, sondern auch Hilfestellung bei ihren Problemen.