Five years ago, Managed Care published my first ethics column, and became the first medical publication to recognize that medical ethics was a needed, missing part of managed medical care.
Dozens of conferences, hundreds of articles, and millions of hallway discussions later, managed care ethics is part of daily medical life.
Has ethics made a dent in managed care? Has it helped it or hurt it? And what issues are on the horizon?
In the late 1970s and early 1980s, employers got fed up with paying more and more of their budget for health care benefits. Patients got fed up with being told what diagnosis they had and not being told what it meant and why.
The wastefulness in medical care, some physicians' greed, and many physicians' ignorance became obvious to a few shrewd businesspeople. They thought — "Hey, these guys are not watching their costs. In fact, they don't even realize that the costs are theirs. Why don't we make some money, save some money, and get people more of what they really want anyway?"
And so, skipping a few steps, managed care became mainstream while most physicians were looking the other way.
Help or harm?
Ethics was also very slow in noticing managed care. The big ethical issues of the late 1970s and early 1980s were Baby-Doe and do-not-resuscitate issues (i.e., whether dying infants and adults should be revived); withdrawing treatment near the end of life; and understanding that laws overlap with ethics, especially informed consent and confidentiality. Appropriate professional responses to HIV and concern about new technologies, from reproductive interventions to research protocols to advance directives, completed many medical schools' developing curricula.
Meanwhile, economics and ethics were seldom in the same sentence, much less analyzed together in individual cases. Actually ask patients how much they would be willing to pay for a special procedure? Balance the cost of the artificial heart against that of a state program to screen for hypertension? Question entitlement to a renal transplant or to a Medicare ICU stay as a good use of limited resources? Anathema! Add up the money that could be saved by limiting access to care intentionally? Shades of Gingrich!
So, ethics missed the managed care boat, along with most of the rest of medicine. While ethics was trying to figure out whether to be a committee or a consultant, to work inside or outside of medicine, to be part of the academy or part of active practice, to talk to itself or to talk to others, it missed the ways that doctor-patient relationships were changing, and the fact that the payer was now calling the shots.
But ethics is trying to catch up. As so often has been the case, it is doing so through law. In fact, legal cases have changed managed care practice most: Fox v. Health Net ($89.3 million awarded to the estate of Mrs. Fox, who had metastatic breast cancer and who did not receive a bone marrow transplant); Wickline v. State of California (a vascular bypass patient who required amputation was discharged after four days when her surgeon had requested eight); and Christie v. TakeCare (a 9-year-old with a Wilms tumor went out of plan for surgery). Experimental treatment coverage, utilization management, and referral patterns have not been the same since.
Just on the horizon
Alternative medicine. Managed care still has not figured out where it fits. But it will. The American Chiropractic Association is suing the Health Care Financing Administration, according to the American Medical News, because only 1 percent of Medicare HMO patients received chiropractic referrals vs. 10 percent of Medicare non-HMO patients, all in 1994. Without access to accepted, standard therapies, charges of discrimination are not far away.
Deceptive business practices. The legal protections of managed care will flake away, one by one. ERISA and Medicare and RICO (Racketeer Influenced and Corrupt Organizations Act) will not protect the slimy behavior of companies that knew or should have known better. What do I mean? I mean false advertising. I mean wrongful death. I mean misrepresentation. I mean overpayment of copayments. I mean compensatory and punitive damages. They are coming. Believe it.
Three-tier care. Nearly a decade ago, Princeton economist Uwe Reinhardt predicted that we would settle on three tiers of care: private care for the rich; managed care for most people; basic care for everyone else. Two of the three are in place: what's missing are 44 million people without access to basic or managed care, many of whom are fully employed. This is a national tragedy that will only deepen.
Fraud, American-style. Coercing physicians into take-it or leave-it deals (even when they could just walk away to drive a cab) and giving rewards for doing less instead of more (even when doing less is better for all) do not seem fair. And they're not. The huge class-action suits against Aetna and Humana are just the first of what promises to be a wave of tobacco-style shoot'em-ups against the biggest companies. But this goes beyond racketeering. It bleeds into medical necessity, profit maximization, interference with the doctor-patient relationship, and financial conflicts of interest. Just for starters.
Capitation. Are the contracts into which many physicians have entered ethical ? The contracts usually obligate physicians to deliver care within a limited budget when health care needs may not be limited in the same way. Ethicists, policymakers, attorneys, and executives will find these questions meaty, case-by-case ways to keep themselves from sleeping at night. Physicians will wish it would all just go away, and they could go back to practicing medicine simply. Patients will be, and are now, caught in the middle, unaware.
Next steps
Medical ethics is a tool for medicine: It can help us figure out how to do the right thing. Sometimes it does this with codes of ethics and standards of behavior; sometimes it does it with case-by-case assessment and advice; sometimes it does it simply by exposing current standard practice and posing hard questions that physicians should ask themselves.
Ethics should continue to work to change managed care, for the patient's good. Because for the foreseeable future, managed care is health care. And ethics is all we've got.
Farewell Dr. La Puma
This is the last ethics column for John La Puma, M.D., because an increasing workload has forced him to drop some "extracurricular" activities. We are sorry to see him go.
Reader feedback indicated that ethics was one of our best-read features — and we are now searching for another writer to continue the good work begun by La Puma.
Finding someone to fill his shoes will be difficult. His dedication and professionalism greatly enhanced our publication. The only silver lining, from our perspective, is that he'll continue to sit on our editorial advisory board, offering guidance.
Good luck, doctor, and thanks.
---
Our most popular topics on Managedcaremag.com
---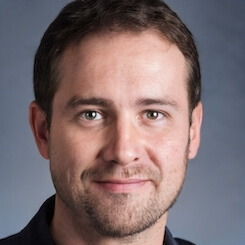 Paul Lendner ist ein praktizierender Experte im Bereich Gesundheit, Medizin und Fitness. Er schreibt bereits seit über 5 Jahren für das Managed Care Mag. Mit seinen Artikeln, die einen einzigartigen Expertenstatus nachweisen, liefert er unseren Lesern nicht nur Mehrwert, sondern auch Hilfestellung bei ihren Problemen.