One in six Americans has no health insurance, but that rate is even higher in the Southwest. According to Health Insurance Coverage 1998, a Census Bureau report released in October, nearly 1 in 4 Texans and Arizonans and about 1 in 5 Californians, Nevadans, and New Mexicans is uninsured.
Why does the Southwest — tourist destination, retirement mecca, and a center of Hispanic culture in the United States — have the nation's highest rates of uninsured?
Ironically, much of what makes the Southwest so attractive also contributes to its high rates of noncoverage. The prominence of tourism and other service industries, along with disproportionately high numbers of small businesses, means fewer benefits for workers.
At the same time, the influx of retirees living on fixed incomes limits the revenue that can be raised through taxes. And while the Southwest's large Hispanic population provides cheap labor and ethnic charm, the uninsured rate among Hispanics is three times as high as that of non-Hispanic whites.
High degree of mobility
Other factors also play a role. The Southwest is home to many young adults, who often don't have health insurance. There is a high degree of mobility and transience among people living in the Southwest. Educational levels are often low. And organized labor, which has played a role in obtaining health insurance and other benefits for workers in other parts of the country, has less influence in the Southwest.
Federal welfare reform in 1996 may have contributed to the number of uninsured, in the Southwest and nationwide, in two ways.
"The biggest reason for the recent gains in the number of uninsured is the movement off welfare," says Janice Frates, Ph.D., associate professor of health care administration at California State University in Long Beach. "People going off welfare don't go into civil service jobs or large Fortune 500 companies with nice benefits. They typically go into retail, or service, or small businesses where the benefits are much less generous."
Apparently many former AFDC (Aid to Families with Dependent Children) recipients ended up joining the ranks of the uninsured, even though they were still eligible for Medicaid benefits. Federal welfare reform broke the link between TANF (Temporary Assistance to Needy Families, which replaced AFDC) cash benefits and Medicaid benefits.
The consensus in the social services community is that many of these working poor either didn't realize they were still eligible for Medicaid, or didn't want to go through the redetermination process. Some AFDC beneficiaries may not even have been aware that they were receiving Medicaid benefits.
In terms of the number of uninsured, welfare reform hit Southwest states especially hard. Medicaid enrollment figures show a decline starting in 1997, followed by a slow recovery, but most states are still below their 1997 figures. To regain that lost ground, they're reaching out to enroll eligible uninsureds in Medicaid, in the new federal Title 21 Children's Health Insurance Program (CHIP) and in other state programs.
Arizona is typical of what Southwestern states are doing. The state initiated three programs since 1996 to lower its 24.2 percent uninsured rate. Existing community health centers and 25 new primary care clinics, including mobile clinics and rural clinics treating 60,000 poor uninsured, are funded by a state tobacco tax.
In 1998, $20 million of tobacco-tax proceeds were allocated for a three-year program that enables uninsured families with incomes up to 200 percent of the federal poverty level to buy coverage in its managed care Medicaid program, the Arizona Health Care Cost Containment System (AHCCCS). So far, the premium-sharing program has enrolled 6,000 people.
Since November 1998, Arizona has also enrolled almost 24,000 children in Kids Care (its CHIP program) and in AHCCCS. Kids Care is being promoted as insurance for children of working families instead of low-income families, and applications can be mailed in or faxed.
"I don't know that anybody's been able to put a finger on how many people we've enrolled that dropped out of Medicaid in '97 and '98," says Linda Bylow, AHCCCS's public information officer, "but it hasn't been enough to offset our total decline in AHCCCS enrollment."
No leadership at federal level
Maintaining a shaky status quo may be the best that individual states can hope for in the absence of comprehensive action at the federal level.
"But that doesn't help the people now, does it?" asks Texas State Sen. Chris Harris. He chairs the Blue Ribbon Task Force on the Uninsured, created by the Legislature to develop "a market-based improvement plan" to deal with the Lone Star State's 4.5 million uninsured.
The nine-member task force includes three public members appointed by the governor, three senators appointed by the lieutenant governor, and three representatives appointed by the speaker. After relevant state agencies make their presentations early in 2000, the task force begins public hearings in various locations throughout Texas. Its findings and recommendations are due when the legislature reconvenes in January 2001.
"I want to make sure we do our homework," says Harris, "that our conclusions and recommendations are based on real problems and real numbers, and that we go back to the legislature and to the governor with an intelligent report where we've really looked at all the options."
One of the real problems in Texas and in the Southwest is the high proportion of uninsured in the Hispanic population. Thirty five percent of the 31.6 million Hispanics in the U.S. are uninsured, a rate three times as high as that of non-Hispanic whites. Among poor people, 44 percent of Hispanics were uninsured in 1998, the highest percentage of any group.
Citizenship concerns
Many Hispanics have been reluctant to apply for benefits for themselves or their children because they think it may hurt their plans for eventual U.S. citizenship. Earlier this year, the Immigration and Naturalization Service issued a clarification stating that Medicaid and CHIP benefits would not affect future applications for citizenship.
Several factors contribute to the low rate of health coverage among Hispanics, says medical anthropologist Antonio Zavaleta, Ph.D., vice president for external affairs at the University of Texas at Brownsville and Texas Southmost College. It takes time for immigrants to move up the socioeconomic ladder, and while many Hispanics have done just that, many others are recent arrivals, usually with little education. But even if they are working, it is often in a cash economy that doesn't include benefits, because the employees are not carried on the books.
Zavaleta emphasizes that the need for health care is acute in the Hispanic community, especially along the Rio Grande, where thousands with chronic diseases subsist in low-income neighborhoods and unincorporated areas, called colonias.
"The Southwest is experiencing a period of transition," says John Murphy, executive director of the Flinn Foundation, which makes health care grants in Arizona. "We're seeing a huge influx of retirees living on a fixed pension. At the same time, we have another migration of people arriving without fixed incomes or health benefits. Reconciling these two converging forces is what we and other states in the Southwest are now facing."
---
Our most popular topics on Managedcaremag.com
---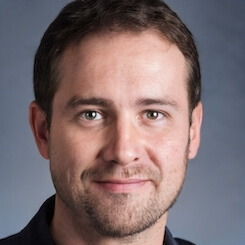 Paul Lendner ist ein praktizierender Experte im Bereich Gesundheit, Medizin und Fitness. Er schreibt bereits seit über 5 Jahren für das Managed Care Mag. Mit seinen Artikeln, die einen einzigartigen Expertenstatus nachweisen, liefert er unseren Lesern nicht nur Mehrwert, sondern auch Hilfestellung bei ihren Problemen.