It's become fashionable in the nation's capital to rail against medical errors. And why not — who would oppose safer medicine? In its landmark study, "To Err Is Human," the Institute of Medicine embarrassed health care by labeling it at least a decade behind other high-risk industries in protecting its customers. But while there is universal agreement that reducing medical errors is desirable, there's nothing approaching unanimity on how to accomplish that task.
President Clinton's Feb. 22 proposal would require reporting of medical errors that result in death or serious injury, as well as fund research into the nature of those mistakes. The goal: to slash, by half and within five years, preventable errors that kill or maim patients.
Details of the president's program are hard to come by. For specific recommendations, look for a report from the administration's Quality Interagency Task Force later this year. Expect the task force to recommend standardized terminology and definitions to frame the context of medical errors.
As for what a mandatory reporting system could look like, the government may not have to look beyond its own backyard. The Department of Veterans Affairs' safety program, which has been touted as a model, requires VA hospitals to report errors to regional offices (which compile the information for VA headquarters), but those reports normally aren't made public.
The administration favors a system that would make names of hospitals and numbers of errors public, but not names of individuals.
Let the lobbying begin
The AMA isn't leading the cheers for obligatory reporting: "We're not in favor of mandates — that worries us," says an AMA spokesman. "Obviously, it's a question of liability and lawsuits." That prompted a wry reaction from one Senate aide, who says, "That's a surprise," recalling the fight over whether to allow lawsuits against HMOs for denial of care. "I think it was just last December when they were in favor of lawsuits regarding medical treatment."
Nancy Wilson Dickey, M.D., immediate past president of the AMA, has called on Congress to "embrace the principle underlying the IOM report, and to transform the existing culture of blame and punishment that suppresses information into a culture of safety that focuses on openness to improve health care and prevent adverse outcomes." Dickey is also critical of mandatory reporting. At a minimum, Dickey says, any such system should include "a nonpunitive" approach that includes "federally guaranteed protections from discovery for all aspects of voluntarily reported information."
The AMA points to its work in establishing the National Patient Safety Foundation, an independent not-for-profit organization that provides grants to stimulate patient safety research. Dickey argues that "true reform" must involve a system-wide effort, including hospitals, nurses, pharmacists, drug and device manufacturers, nursing homes, and other health care industry components — as well as physicians — to identify, study, and solve the problem of medical errors.
The president's proposal carves out room for research and fact-finding at the federal government level. The proposed fiscal 2001 budget includes $20 million for establishment of a Center for Quality Improvement and Patient Safety, under the auspices of the Agency for Healthcare Research and Quality (AHRQ).
Like the AMA, the American Hospital Association is wary of mandatory reporting. The AHA is studying the ramifications of current legislation, while at the same time, it is working with the Pennsylvania-based Institute for Safe Medication Practices on a new initiative on medication errors.
The American Society of Consultant Pharmacists has estimated that medication-related errors cost about $85 billion a year — a much higher figure than the IOM's calculations.
Payers concerned
The IOM's findings that medical mistakes may kill 100,000 people a year has raised the antennae of employers and health plans, who foot the bills for treatment arising from mistakes.
"I truly can't sleep at night over this," James Astuto, a health care manager for GTE, said at a roundtable discussion sponsored by AstraZeneca pharmaceuticals last November in Arizona. "It's easy to say, 'Oh it's not me, so who cares?' But until we get to zero, I'm not going to rest well."
The Business Roundtable, whose member companies employ 10 million Americans, testified before a Senate committee in January that its members "were in a state of shock over the magnitude of quality failure" in health care. The organization has given the Leapfrog Group ­ a collective effort by eight of the country's largest companies to exhort employers to insist on safe medicine when doing business with health plans — money for staff and an office.
Indeed, Congress wants in on the action — especially in this election year. Among the several bills introduced, a bipartisan effort in the Senate by Arlen Specter of Pennsylvania and Tom Harkin of Iowa, the Medical Error Reduction Act of 2000, is gaining notice.
The core of the legislation: funding for 15 demonstration projects at health care institutions around the country to determine whether medical mistakes are largely a result of systemic problems or individual error. At least five of the projects will be voluntary, with the material to be confidential, "to see if it is realistic to have voluntary reporting," according to Specter. But at least five others will include mandatory reporting provisions, plus a requirement of disclosure to patients and their families.
The bill also requires states to model reporting systems on guidelines that would be developed by AHRQ in conjunction with patient, consumer, and provider groups. States would send data to AHRQ for analysis and evaluation. Grants would be available to professional associations to train providers to reduce medical errors through technology, curriculum development, and continuing education. Finally, the measure provides for materials to educate patients and their families about their roles in reducing medical errors.
Chip Kahn, president of the Health Insurance Association of America, applauds almost any viable initiative. Subcommittee hearings in the House and proposed medical-error legislation are "constructive steps" in bringing the issue to light, he says.
Some Washington insiders say medical-error reduction might be tacked onto patients' rights legislation. Specter and Harkin don't want that to happen. "It's a stand-alone issue," Specter says. If it pulls through on its own merits, it won't get buried in the thicket of patients' rights — and thus will command more attention.
Harkin sees the medical-error challenge as difficult, but not impossible. At the beginning of the '90s, he says, the aviation industry faced a similar crisis with an unacceptably high error rate. Thanks to a major national initiative and infusion of resources for research, training, and systems solutions, aviation has been transformed, Harkin says. "Don't our most vulnerable citizens deserve the same commitment from us?"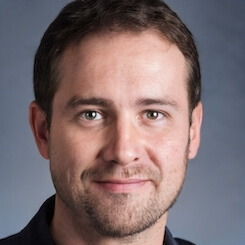 Paul Lendner ist ein praktizierender Experte im Bereich Gesundheit, Medizin und Fitness. Er schreibt bereits seit über 5 Jahren für das Managed Care Mag. Mit seinen Artikeln, die einen einzigartigen Expertenstatus nachweisen, liefert er unseren Lesern nicht nur Mehrwert, sondern auch Hilfestellung bei ihren Problemen.