DaimlerChrysler wants all HMOs that it deals with to use the same forms and clinical guidelines in the treatment of five common conditions.
Supply chain management — reducing costs all along the purchasing continuum, from demand forecasting to raw materials to final manufacture and payment — was a goal U.S. corporations eagerly sought in the competitive 1990s, but few envisioned the process as a potential solution to spiraling health care costs.
True, businesses and governments did come together in purchasing coalitions to negotiate lower premiums and better benefits from insurers for their workers, but the essence of supply chain management — getting all suppliers to the table and demanding streamlined, more efficient processes — somehow never materialized in the health care realm.
Now, the auto maker DaimlerChrysler is giving it a try, through what the corporation calls its "continuous improvement workshop" (CIW) model. The idea is to get all of the managed care organizations that provide health care for DaimlerChrysler's 122,000 U.S. employees, retirees, and dependents to develop common referral forms and, more dramatically, common clinical guidelines for treating five chronic illnesses and conditions: diabetes, depression, lower back pain, congestive heart failure, and asthma.
Common-sense solutions
DaimlerChrysler — then just Chrysler, before the two companies merged — began experimenting with its supply chain management program back in the mid-1990s. Dubbing that effort "extended enterprise," the Auburn Hills, Mich.-based auto maker sought to lower the cost of supplies by bringing manufacturers together with Chrysler officials in workshops. They would hammer out common-sense solutions around the table.
With four suppliers, Chrysler in 1996 formed an "extended enterprise partnership" in which participants gathered to figure out ways to minimize paperwork, maximize existing systems, and share time-saving methods. That may sound simple, even simplistic but, as a Chrysler vice president explained at the time, the keys to reducing costs were the simple principles of communication and trust.
The following year, Chrysler persuaded its vehicle product suppliers to all use the same design (CAD/CAM) software to save time and money. After Chrysler and Daimler-Benz merged, the new company starting using extended enterprise practices with suppliers around the world, instituting "seamless cooperation" (the company's words) between all suppliers, beginning with product development and continuing through vehicle manufacture and on to customer service.
Last year, as a new round of health care premium inflation loomed, company officials announced that, based on the success of extended enterprise in supply chain management, they were extending the model to health care services. The company's senior vice president for human resources, Kathleen Oswald, explained that DaimlerChrysler was paying its health care suppliers "more money than any other vendor" — a 1998 tab of $1.3 billion, up 50 percent from 1995. A shocking 7 percent of the cost of a new DaimlerChrysler car (then an average of $18,600) went to cover employees' health benefit costs. "These costs are out of control," Oswald said.
That gave birth to the CIW model. It went into gear fairly simply when DaimlerChrysler last year asked its seven biggest managed care organizations to come up with a common referral form. Employees had found the process of being shuttled around from primary care physician to specialist, from clinic to hospital to medical office, confusing, and having a single form seemed a way to cure it.
James D. Forshee, M.D., chief medical officer and senior vice president of SelectCare, a Troy, Mich.-based HMO/PPO that contracts with DaimlerChrysler, says DaimlerChrysler "stepped up to the plate and asked managed care organizations to fix this." The referral problem hadn't been addressed earlier, Forshee says, "because there was no reason for any of the managed care organizations to do it — we all thought our forms worked fine."
That first collaborative effort worked; the new referral form "is perfect; there's been absolutely no problem whatsoever," Forshee reports.
But the CIW process's greatest challenge, coming up with common clinical guidelines, has yet to prove itself.
Why establish common clinical guidelines? Forshee says the reason "is not to save money; that's not a fair assessment." The real reason is "because there are substantial practice variations [between different providers] that can lead to different outcomes" so "the benefit for DaimlerChrysler is to make sure their members get the right care."
In fact, Forshee warns, "The result [of CIW] could be higher costs; you could end up prescribing more expensive medicines, or more frequent testing."
Spoken like a true physician, even one who helps lead a for-profit HMO. Of course, Forshee's explanation stands in some contrast to DaimlerChysler's own stated reasons for CIW: not only Oswald's earlier assessments of the cost of an automobile attributable to health care, but her statements, on DaimlerChysler's intranet, that CIW was designed to combat "inflated fixed costs" and to reduce "waste in the health care system."
Time will tell
That conundrum — whether processes like disease management (which CIW resembles in some respects) reduce costs, increase the quality of care, or both, or neither — won't be resolved soon at DaimlerChysler, any more than it will anyplace else. Only time will tell, but DaimlerChysler is rolling out CIW with all its resources. Over the past two years, the company says, it has promoted more than 60 continuous improvement workshops in hospitals, clinics, and insurance companies, and success stories abound — each a minor skirmish, to be sure, but taken collectively, a major advance along a front that had been a losing battle.
The clinical guidelines phase began Dec. 6, when more than 400 people, representing 75 of DaimlerChrysler's health care suppliers (including HMOs such as Aetna, Blue Cross/Blue Shield of Michigan, OmniCare, and SelectCare), medical groups, and the United Auto Workers, met in Auburn Hills to kick things off. Following that, working groups for each of the five chronic conditions were formed.
On March 29, DaimlerChrysler held a "rollout session" where the five new sets of guidelines were presented to the health care suppliers. Next, says Forshee, "It becomes the responsibility of the MCOs, hospitals, medical groups, and insurers to put these [guidelines] into place and adopt them," a process Forshee expects to be completed before summer.
The new guidelines will be evaluated using criteria built into them. If and when the CIW process proves successful with the five conditions — and Forshee thinks it will, because "What we're doing now is not working" and almost anything is bound to be an improvement — it will be expanded to other areas, including preventive health across the board.
There's bound to be a period of uncertainty, of course, but at the very least, Forshee believes, CIW "is bringing together groups that have not traditionally worked well together," which is at the heart of the extended enterprise model that works so well in supply chain management.
One thing that comes out of these talkathons is what Forshee calls a "cross-fertilization" of ideas that can have positive, concrete results. For instance, Oswald has touted CIW's success in reducing patient waiting times at a Detroit-area hospital ER. Forshee explains how that happened: A senior DaimlerChysler executive, it seems, had to visit the ER, where she observed "an extremely inefficient process, with multiple paper handoffs, multiple people with contact with the patient who didn't know what the last person had done," and other problems.
Before CIW, this executive might simply have shaken her head or felt powerless to do anything about it. Her reports up the line at DaimlerChrysler, however, resulted in the company offering the CIW process to the hospital, "which accepted it and, within weeks, brought in bulldozers and changed where walls are located and how patients flowed through the system," Forshee says.
Of course, one could argue that it shouldn't have taken the wrath of a DaimlerChrysler executive for the hospital to realize it had a system that didn't work. But "Hospitals are not process experts; they're in the care-giving business," Forshee notes. DaimlerChrysler, on the other hand, "is in the auto assembly business, and is a process expert — as good as it gets."
It was CIW, viewed as a means of getting people from different backgrounds, different perspectives, and differing responsibilities, to talk about things in a plain, common-sense way, that resulted in an improvement that was long in coming.
Dueling guidelines?
Ironically, if the CIW initiative is successful, and DaimlerChrysler's provider and insurer partners develop their common clinical guidelines, a problem of dueling guidelines could arise. What if General Motors and Ford do the same thing and develop their own guidelines for the same diseases? What if other large employers — Fortune 500 companies, the U.S. Postal Service, the California Public Employees Retirement System — do the same? Wouldn't that result in dozens of guidelines, leaving physicians hopelessly confused about which ones to follow?
Forshee concedes this potential problem "has arisen, and we're dealing with it." The solution, he believes, is for "physicians and plans to take leadership and make sure we don't end up with X number of guidelines." Presumably, those doctors and HMO executives would base their guidelines on evidence-based medicine and best practice protocols, But the implication is, until they do — until health care industry leaders do what they are supposed to do — corporations such as DaimlerChrysler will do it for them.
This is what the working subtitle of CIW within DaimlerChrysler's corporate walls suggests: They call it "a business solution to the health care crisis" and Oswald says it challenges clinicians, hospitals, medical groups, researchers, and managed care companies to work collaboratively.
Interestingly, DaimlerChrysler announced Feb. 25 that it had reached an agreement with General Motors and Ford to collaborate on a business-to-business Internet project to create "the world's largest virtual marketplace" for the purchase of auto parts and supplies — a sort of extended enterprise model of supply chain management pushed to its ultimate height.
Will the Big Three next join forces and develop a CIW model for joint purchasing of health care? Stay tuned.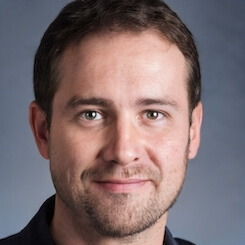 Paul Lendner ist ein praktizierender Experte im Bereich Gesundheit, Medizin und Fitness. Er schreibt bereits seit über 5 Jahren für das Managed Care Mag. Mit seinen Artikeln, die einen einzigartigen Expertenstatus nachweisen, liefert er unseren Lesern nicht nur Mehrwert, sondern auch Hilfestellung bei ihren Problemen.