"The high cost of prescription drugs is a crisis," says Maine Senate Majority Leader Chellie Pingree. "Working people tell us they make a difficult choice between filling their prescription or buying food or heating oil — or, in many cases, going broke." Pingree is the primary sponsor of Maine's Act to Establish Fairer Prescription Drug Prices, the first prescription price-control bill to pass a state legislature. At press time, it was unclear whether Gov. Angus King would sign it, or whether there were enough votes to override a veto.
"If a pharmaceutical maker would like to be licensed to sell products in Maine, it must do so at prices no higher than in Canada," says Pingree, explaining the legislation's most explosive provision. "It's that simple."
The price-control mechanism is a last resort, to be implemented Oct. 1, 2001, if other strategies fail. Meanwhile, Maine will explore alternate ways to reduce prices, such as a purchasing pool with neighboring states — and prepare for litigation. The bill sets aside $200,000 to fight a court challenge the state expects the pharmaceutical industry to mount.
The bill is similar to another that passed the Vermont Senate and is pending in the House, but with a major difference. Under the Vermont bill, price controls would not go into effect unless part of a regional approach. Drug makers contend this violates the interstate commerce clause of the Constitution, but proponents maintain that state legislation protecting the health and welfare of its citizens is exempt.
Hottest topic stateside
When the legislature passed her bill, Pingree was swamped with calls from other states asking advice. With Congress ignoring the issue, states have taken matters into their own hands:
A bill in the Arizona House sets the maximum retail price for a prescription drug at the lowest price listed in either the Federal Supply Schedule (FSS) or in the province of Quebec's formulary.
Last year, California Gov. Gray Davis signed legislation that caps the maximum retail drug price for Medicare beneficiaries at the Medicaid reimbursement rate, plus a dispensing fee. Similar legislation is circulating in about 10 states.
In November, Massachusetts Gov. Paul Cellucci authorized a state group-purchasing program for Senior Pharmacy Assistance enrollees, Medicare and Medicaid beneficiaries, state workers, and the uninsured and underinsured. As many as 1.6 million people could benefit, with potential savings pegged at $200 million.
The Vermont bill would expand the state's network of Federally Qualified Health Centers to make more low-cost prescriptions available to the public. Prescriptions obtained through the centers are to be sold at FSS prices.
According to Richard Cauchi, senior policy specialist in the Health Care Program of the National Conference of State Legislatures (NCSL), these reflect the main strategies that states are using to deal with drug prices, in addition to the outright price controls proposed in Maine and Vermont. New York State Sen. John Marchi, too, has proposed a price-control bill, as well as legislation that would create an interstate compact to enforce price controls.
A majority of states has one or more laws on the books or bills in the hopper that address drug prices, but seven northeastern states are actively sharing intelligence on ways to reduce costs. Vermont Senate President Pro Tem Peter Shumlin and House Speaker Michael Obuchowski invited counterparts from New Hampshire, Massachusetts, and Maine to Montpelier last December to kick it around. New York, Connecticut, and Rhode Island joined in later, and when the seven states met in March, the North East Legislative Leaders Conference on Prescription Drug Pricing was formed.
Over the border
Legislators in northeastern states feel pressure because Canadian prescription drug prices are as much as 60 to 70 percent lower than in the U.S. Thousands of U.S. residents routinely drive to Canada to have prescriptions filled, or hop over the border on special prescription-buying bus trips. The same thing happens all along the Mexican border. Legally, a person can bring back up to a three-month supply for personal use.
According to Shumlin's office, six 250-mg doses of Zithromax cost $45.99 in Vermont and $26.41 (U.S.) in Canada. Thirty 80-mg doses of Procardia XL cost $85.99 in Vermont, versus $36.83 in Canada. The average price for the 27 drugs on Shumlin's list is 45 percent less in Canada than Vermont.
According to Marchi's office, the average cost of all patented drugs in the U.S. was 159.9 percent of the Canadian price, and higher than those in six Western European nations in 1998.
"I think it's one of the most egregious cost shifts in health care," says Pingree. "The pharmaceutical industry is putting profit before availability. Doctors know that patients walk out with prescriptions they can't afford to fill."
The U.S. is the only Western nation that does not regulate pharmaceutical prices. Shumlin and other state legislators will tell you flatly that they don't see it coming on the federal side, because the pharmaceutical industry gives an estimated $80 million a year — more than any other industry — to politicians and parties.
The price-control bills in Maine and Vermont are exactly the remedy the Pharmaceutical Research and Manufacturers of America opposes. By far the most innovative in the world, the American pharmaceutical industry produces about half of the world's new medicines. Controlling prices as other countries do, PhRMA argues, would choke research and development, expected to total $26.5 billion this year.
Shumlin, too, wants to keep the pharmaceutical industry strong. "It has added 10 years to our life span in the last half of the 20th century, and I think it will add another 10 in the first half of the 21st century," he says. "But the industry's pricing policies are absolutely insane. They're unpatriotic. Americans are subsidizing the rest of the world."
"Unfortunately, to some degree, that is true," PhRMA spokesperson Jeff Trewhitt says of the subsidization issue. "But you don't resolve that by slapping on the same price controls that other nations have. In many if not most cases, people can't afford even the controlled prices."
Trewhitt, who has sat in on meetings of the North East Legislative group, suggests instead that Congress enact an outpatient Medicare drug benefit and other third-party coverage for Americans who pay for drugs out of pocket.
Shumlin's not buying it. "The industry loves to say we ought to devise programs for seniors and spend more money to subsidize programs for low-income Americans," he says. "What it really wants is for us to send it more hard-earned taxpayer dollars at the 60 to 70 percent inflated price the rest of the world doesn't pay."
The North East Legislative group meets next in late spring or early summer. A variety of approaches will be considered, including regional purchasing alliances, agreements with Quebec that would make it easier for Americans to buy drugs at Canadian prices, and arrangements to buy pharmaceuticals from American Indian tribes that get them at FSS prices.
As more Americans rely on newer, more effective pharmaceuticals, price is bound to become an even more urgent concern for people and health plans alike. Says NCSL's Cauchi: "Regardless of what action Congress takes, I think the states are in this to stay."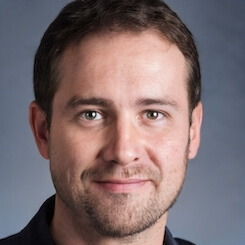 Paul Lendner ist ein praktizierender Experte im Bereich Gesundheit, Medizin und Fitness. Er schreibt bereits seit über 5 Jahren für das Managed Care Mag. Mit seinen Artikeln, die einen einzigartigen Expertenstatus nachweisen, liefert er unseren Lesern nicht nur Mehrwert, sondern auch Hilfestellung bei ihren Problemen.