Passing a physician negotiation bill is one thing. Implementing it is another. After months of public comment, Texas Attorney General John Cornyn and the Texas Medical Association finally seem satisfied that rules that took effect June 6 can make the state's unique physician negotiation law work the way that it's supposed to.
Under federal antitrust law, physicians may bargain jointly only if they are financially or clinically integrated. SB 1468, signed last June by Texas Gov. George W. Bush, allows independent competing physicians to negotiate collectively with health plans and avoid violating federal antitrust laws.
To get around antitrust prohibitions, the Texas law requires negotiations to be conducted under state supervision — in this case, the attorney general. Based on case law, the "state-action doctrine" was drafted into model legislation by the American Medical Association, then championed in the Texas legislature by the TMA.
Implementation has been a balancing act. On one hand, requirements that physicians must meet to get the state's blessing to bargain collectively must be reasonable, especially for solo and small-group physicians. On the other, the entire process has to be defensible against potential court challenges by managed care trade associations, state chambers of commerce, the National Federation of Independent Business — all of which oppose the law — and by the Federal Trade Commission or the Justice Department.
"What worries me most is that somehow, if our rules or our review were inadequate, we might leave some doctors under the assumption that they had antitrust immunity, only to have a court decide after the fact that they do not," says Assistant Attorney General Mark Tobey, who has led the implementation effort.
The rules reflect the two kinds of joint negotiations envisioned by the law. Issues about fee-related terms and conditions would require more information — the number of patients from a particular health plan in relation to the physician's total patient panel, for example — for the attorney general to approve negotiations. Detailed information is also necessary to determine whether the health plan has "substantial power" in a service area. Matters unrelated to fees would require less information for the attorney general to approve negotiations.
Messenger model
The state expects more than 100 physician groups per year to apply for permission to negotiate. Even before the law kicked in, however, says TMA chief lobbyist Kim Ross, it began to have an effect on so-called messenger-model negotiations between physicians and health plans.
Based on FTC and Justice Department rulings, the messenger model allows physicians to negotiate through a designated representative, or messenger, usually a lawyer, who may communicate only with each physician individually. It's a way for physicians to avoid antitrust problems, but the model is cumbersome and vulnerable to sabotage by health plans. If a significant number of physicians decide independently to reject the terms, the plan can terminate negotiations ("shoot the messenger"), allege that physicians are engaging in price fixing, and file a complaint with the FTC. The plan can then resume negotiations with physicians on an individual basis.
"It's a time-honored practice that health plans have been getting away with. It's like union-busting," says Ross, "but this law has already had a chilling effect on that predatory tactic. Not every physician group is going to need the law, but knowing it's there is going to increase the number of transactions conducted in equitable fashion."
According to the National Conference of State Legislatures, 17 other states and the District of Columbia are considering bills patterned after SB 1468. But it could be a while before other states follow.
In a tactical move designed to buy time and support for a Texas-style bill, California State Sen. Jackie Speier, chair of the Senate's insurance committee, amended SB 2007 on May 1, replacing the state-action doctrine provisions for physician negotiations with arbitration by the state's new director of managed care.
"The amended version is not the Full Monty, so to speak," says Steven Thompson, vice president for government affairs at the California Medical Association, the bill's primary backer. "We intend to reintroduce the original version next legislative session, irrespective of the success or failure of the current version."
Before then, Thompson hopes hearings will help legislators, physicians, and the public become more familiar with state-action doctrine, which he says is poorly understood. One reason for the bill's problems has been an aggressive campaign by health plans, which have portrayed the concept "as the seventh circle of hell," in Thompson's words.
"This could turn out to be a two- or three-year process," says Thompson.
In play elsewhere
Introduced in the New York Senate last year by Sen. Kemp Hannon, SB 4775 would establish negotiating alliances for physicians and small employers. For the current session, Hannon split the provisions to deal separately with the needs of physicians and small businesses. Hannon, chairman of the Senate health committee, was expecting SB 7541, a physician negotiation bill based on the state-action doctrine, to be reported out of his committee in May. The session ends this month.
Connie Williams represents the western Philadelphia suburbs, dominated by two large insurers — Independence Blue Cross and Aetna U.S. Healthcare. She sponsors a state-action doctrine physician-negotiation bill, HB 1818, but Williams, a Democrat, thinks health care is not a priority for Republican Gov. Tom Ridge.
"We have to work on it," she says. "Sometimes it takes a while to get things like this going in Pennsylvania."
In reality, many states may not have the resources to implement a Texas-style law. The process in Texas is labor intensive, involving many kinds of staff expertise to approve applications by physicians and to supervise the actual negotiations. One out-of-state legislator wonders which of his state's regulators is up to the task. "It's an open question," he concludes.
On the federal level
Meanwhile, HR 1304, the "Quality Health Care Coalition Act" written by U.S. Rep. Tom Campbell of California and supported by the AMA, was pulled from consideration by the Republican leadership on May 25. The bill allows medical professionals to jointly negotiate contracts with health insurers by creating a limited exemption from federal antitrust laws. The FTC and the Justice Department have testified against it as not being in the public interest.
Richard Feinstein, assistant director of the bureau of competition in the health care services and products division of the Federal Trade Commission, says the Campbell bill would preempt the Texas law and other state negotiation bills. But Campbell's office asserts that "in no case will HR 1304 preempt state law."
Either way, the Campbell bill doesn't seem to have state legislators worried.
"Over the past 10 years, rarely, if ever, has the federal government acted on anything unless a substantial number of states have taken the initiative," says Hannon. "Look at the Health Insurance Portability and Accountability Act of 1996, which purported to deal with reform of small-group insurance — but only after something like 47 states had already acted."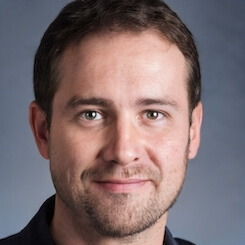 Paul Lendner ist ein praktizierender Experte im Bereich Gesundheit, Medizin und Fitness. Er schreibt bereits seit über 5 Jahren für das Managed Care Mag. Mit seinen Artikeln, die einen einzigartigen Expertenstatus nachweisen, liefert er unseren Lesern nicht nur Mehrwert, sondern auch Hilfestellung bei ihren Problemen.