They've been burned here in the past, but physicians ­ and the HMOs that they contract with ­ may have learned some lessons.
When David Calabrese took over two years ago as director of managed care pharmacy for Provider Service Network, a Boston management services organization, he was stepping into a high-stakes game of risk management. One of his primary responsibilities was to assist in contract negotiations on behalf of 3,000 doctors who had begun to assume pharmacy risk for outpatients in two big health systems and three major health plans — Harvard Pilgrim Health Care, Tufts Health Plan, and Blue Cross Blue Shield of Massachusetts.
Since then, he and his colleagues have created a physician-driven formulary, prescribing guidelines, and a program that steers doctors to the least expensive yet clinically proven medications. He has helped wrestle the health plans away from drugs that carried built-in rebates that rarely got back to the physicians. He has cajoled doctors into investing in a sophisticated data-evaluation program linked to an intranet system that allows them to compare their prescribing habits with those of their peers.
"We had a lot of work to do," says the unassuming Calabrese. "Much of our work is focused on cutting fat out of the system."
The bottom-line result: While average pharmaceutical costs racked up 16- to 18-percent increases in 1999, his doctors saw average increases of 8 percent to 12 percent.
"We're at the stage where California was 10 years ago, with providers now being forced to assume some kind of fiscal responsibility for outpatient managed care drug expenditures," says Calabrese. However, he says, the Boston doctors can learn from the mistakes made on the West Coast — mistakes that cost some physician groups hundreds of thousands, and sometimes millions, of dollars. The 55 physician groups that belong to the California Healthcare Association reported a combined loss of $36 million on pharmacy risk contracts in 1998. Occasional success stories like that in Boston may not suffice to turn a rising tide of capitation fears.
As tales of pharmaceutical red ink spread throughout the country, physician groups increasingly are turning a cold shoulder to contracts carrying risk. Citing ethical conflicts, a history of heavy losses, and general lack of preparation, 60 percent of the health care executives that responded to a recent survey by the Managed Care Information Center said that the number accepting risk this year is likely to drop sharply.
"In Arizona and Illinois, pharmacy risk plans started to decline 12 months ago," says Mike Miele, a New Jersey actuary and consultant to physician groups. Now the trend is away from capitation, with simpler reimbursement procedures and far less risk. In place of pharmacy risk, managed care companies are introducing three-tier copayments, which places the burden of choice on members.
Down, but not out
However, even as pharmacy risk's popularity wanes in some areas, there is still a brisk argument in its favor — which may eventually persuade a new round of doctors to give it a try. Some groups are adamant that physicians can operate a risk plan profitably. Others say that doctors who avoid the risk just don't understand the big picture: As pharmacy costs outstrip the cost of hospitalization, say advocates, doctors can either learn how to handle prescription costs or watch their piece of the health care pie shrink. At the same time, many plans are demanding that doctors take another look.
"I see pharmacy risk happening in pockets of the country," says Calabrese. "I think it's inevitable. Health plans will be forced to ship some of that risk back to the providers."
Pharmacy risk deals can be arranged several different ways. For example:
Groups can take on patients on per-member, per-month fees varying by age and sex.
Some physicians will prefer to split the pharmacy premium, perhaps taking $8 of every $10 and leaving the rest with the health plan.
Others may take a global capitation agreement in which pharmacy is included.
Even after several years of real-world experience, it's hard to find universal agreement on just which approach is best. Some analysts criticize the premium split as too advantageous to health plans, which have a relatively low cost of administration. Monthly fees may be set too low to generate profit. Some say busting the pharmacy budget may be the fastest way for the patient to recover, which would in turn lower the risk — and increase the profits — of a global capitation arrangement.
Physicians take on the risk for a variety of reasons, says Robert Booz, vice president of First Consulting Group. Few reasons are as compelling as the hassle factor, when doctors opt to accept risk as a way to take back control from HMOs.
"Physician groups have always felt, 'If you give me the risk, then get out of the way and let me handle it,'" says Booz. That coincides with physicians' sense of ownership — their belief that no one is better prepared to handle the risk that goes hand in hand with proper prescribing.
However, experience has shown that expertise is no protection against steep financial losses. "Physician groups historically have had a very difficult time in managing risk," says Booz.
When a group accepts responsibility for prescribing medication to patients for a per-member, per-month price, they often haven't analyzed the demographic group they're taking on. If they accept the risk for oral contraceptives, for example, it's important to understand how many women of child-bearing age are in their group. Even the basics of demographic profiling are often overlooked.
"They tend to go it alone," says Booz. "They're not really thinking this through."
Many times, the doctors will decide to enter into a pharmacy-risk agreement based on a single-case history, says Booz. Perhaps one of their patients is on a regimen of expensive drugs, and the physician sees conditions that can be managed with less costly medications. Still, anecdotal evidence rarely translates into savings across an entire group.
To get those savings, the analysts agree, doctors need someone to sit down and carefully review what they're taking on. Absent that, "It's too risky," sums up Henry Dove, a principal at Casemix Consulting. "Unless you have a really good information system and know about risk management — " which, he adds, "I don't think most medical groups are very good at" — the best course for a physician group is to steer clear of pharmacy risk.
"I shudder to think of the kind of losses the groups leave themselves open to," says Dove. "They may think they're doing OK, but then they didn't find out about all the prescription medications in the pipeline."
That pipeline has been spilling out new drugs at a record pace, most with eye-popping prices to cover the steep cost of research and development.
The cost of drugs is generally tracked by the average wholesale price, but that's rarely what health plans pay. All aggressively seek discounts on the drugs they include in their formularies. Those discounted prices are what physician groups are responsible for. In addition, says Calabrese, most, if not all, MCOs negotiate rebates from manufacturers. "There probably isn't a managed care company out there that doesn't get a rebate of some kind."
Theoretically, plans often are supposed to share rebates with physicians prescribing the drugs. It just doesn't always work that way.
"Today, it is not uncommon for an MCO to share no rebate money with its provider network," Calabrese wrote in a recent article in Drug Benefit Trends. "Those MCOs that do credit rebate dollars to physicians will often keep a sizable portion to cover administrative costs, such as claims-processing fees, drug utilization review costs, prior-authorization programs, and salaries for pharmacy personnel." Many MCOs, he adds, can't accurately track the provider's role in generating rebate dollars, and the doctor has no independent method to verify if he is receiving a proper share of the money.
In the end, says Calabrese, rebates also prompt health plans to promote formularies that encourage doctors to prescribe the more costly medication available — and the most damaging to the doctors taking the risk on prescriptions.
What about PBMs?
If the MCO turns its pharmaceutical negotiations over to a pharmacy benefit manager, the picture grows even worse for doctors. With PBMs involved, Calabrese writes, "By the time any rebate dollars get credited to physicians, there have been so many hands in the cookie jar that these dollars often become negligible."
The only way a physician group can handle the rebate issue, says Calabrese, is for the group to develop its own formulary, based on promoting the least expensive, safest, and most effective drugs on the market.
But that won't always protect physicians, particularly specialists, from a sudden spike in drug costs.
When Booz was running an HMO's pharmacy program several years ago, blood-thinning drugs that worked wonders with stroke victims hit the market. ER doctors who signed a pharmacy risk contract ran into an ethical dilemma: If they prescribed those drugs, it could make the difference between life or death to the patient — but would definitely cost the physicians a small fortune with every use.
In the end, says Booz, he rewrote the contract to establish a separate reimbursement rate on the blood thinner. There are no guarantees for doctors, who often find themselves on the hook for rapid advances in prescription drugs.
To help provide some protection for physician groups, several organizations in California banded together last year to support enactment of a law that gets the state to step in and review a physician group's ability to assume risk. Now, a third-party administrator will come in, assess the contract, and see whether the groups can provide effective health care under it. If not, they can renegotiate the monthly fee — or walk. The jury's still out on just how protective the process, scheduled to take effect by the end of July, will prove to be.
"I don't know," admits Mike Mattoch, lobbyist for the California Healthcare Association. "I think there's still a fundamental bargaining advantage on behalf of HMOs. They have geographic control. They have control of the patients. They control the money. They control everything."
Meanwhile, pharmaceutical companies control large advertising budgets, which drive demand to expensive new drugs through direct-to-consumer advertising. As pharmacy costs rise at double-digit rates, doctors increasingly find themselves confronted by patients who have already made their drug selection, and won't consider generics.
"You've got to be willing to take that on, and that isn't very pleasant" says Dove, who also lectures at the Yale University School of Medicine. Ultimately, a parent arguing for a more expensive antibiotic or the latest pharmaceutical designed to address chronic illnesses, at five times the cost of a generic drug, will dig in and refuse to budge.
Says Dove: "It's not easy to argue this. It takes time and a lot of emotional effort."
"It's a huge factor," agrees Booz. "New pharmaceuticals are always priced higher" to retrieve the cost of development. With pharmaceutical prices now outstripping the cost of hospitalization in the U.S., doctors are even less likely to see any financial advantages in a risk contract.
For Alvaro Montealegre, doctors scared away from risk contracts by rising prices miss a fundamental point: If doctors can't learn how to manage pharmacy costs, then they'll inevitably see their business dwindle as prescription costs take up an ever growing share of the premium dollar. As health care shifts toward drugs to replace hospitalization and reduce time of treatment, doctors can either get on the cutting edge of the trend, or find themselves increasingly cut out of the market.
Montealegre, CEO of Quantum Southwest Medical Management, a physician practice management company in San Antonio, oversees a physician group that treats 42,000 members of South Texas health plans. Three years ago, they opted to take on a pharmacy risk plan, instituting new information systems that allowed doctors to compare their prescription record against their colleagues' records.
If you shortchange people on prescription medications, unnecessary costs will be experienced in hospitalization and other areas, says Montealegre.
Naming generics
It's also important to keep physicians focused on generic drugs. Now, about 63 percent of all Quantum's new prescriptions are for generic drugs, compared to a national average of about 40 percent. Though some patients ask for heavily promoted drugs, a doctor is responsible for sitting down and making sure the patient understands that there is frequently no difference between a generic drug and a more expensive commercial alternative.
"We have to be able to explain to people the reason for making the decision," says Montealegre.
Quantum's physicians are also counseled on another point with generics: "You have to call the generic product by name," says Montealegre. If they give a brand name to the drug, patients are more willing to try it, and pharmacies are less likely to frustrate the patient by substituting some other generic drug they've heard nothing about.
Pharmacists have a bonus in dealing with Quantum: All prescriptions are transmitted electronically to the pharmacy, making it easier for the pharmacy to fill, and reducing the chances of error.
Now, instead of focusing on a rise in pharmacy-ingredient costs of 16 percent to 17 percent a year, the majority of the generic drugs prescribed by Quantum physicians are seeing annual price hikes of only 1.5 to 3 percent a year.
"Some people would say that Quantum's 63-percent generic rate is irresponsible," says Miele. Such an argument would hold that a high concentration on generics would point to a practice of avoiding more costly, but more effective, drugs.
That's an argument he doesn't buy.
"The reason why it's good," says Miele, "is that there are a lot of drugs on the market today that aren't worth what they're charging." New formulations may simply reduce frequency of dosing but have no effect on the patient's health.
It's not just a question of generics versus branded drugs. Pediatricians and family doctors will have a much higher usage of generics given their patient bases, says Eric Bergen, vice president of pharmacy for United Health Group. Specialists, he says, are much more likely to need branded medications.
United has become a leading proponent of the the three-tier copayment plan, with reason. Trying to get doctors to accept pharmacy risk, Bergen says, puts them in a tight spot with little leverage.
"You should hand risk off to people who can manage and control it," says Bergen. Doctors can't control the price of drugs by a manufacturer or a retail pharmacy. With triple-option copayment, he says, the patient and doctor decide what's best, considering the cost incentive.
The debate over what's best for physicians has many facets — and an unending circle of conflicts.
"I'd rather capitate a doctor on pharmacy than hospital risk," says Miele. Solid data suggest that people are likely to require an average of eight prescriptions a year, at a cost of $30 to $35 each. With hospitalization, the risks are more erratic, and one bad year could cost physician groups a fortune.
There's another reason, says Miele: "There are physician groups that are making money hand over fist on pharmacy risk contracts."
The key, he says, is to make sure that doctors have access to information systems that let them compare their prescription habits against their peers. If they see they're more likely to prescribe more expensive medications, they're more likely to focus more heavily on generic alternatives.
"That's really how behavior changes," says Miele.
No one, he adds, can figure out a way to eliminate the conflicts in capitation.
If you capitate a physician on visits, then you encourage that doctor to prescribe more expensive medications in the hope it will require fewer trips to the clinic, he says. Then again, if you capitate pharmacy, a doctor will have a conflict in the need to prescribe expensive medications that really do work better, even though it costs him money — while hospitalization may not.
"You can erase some perverse incentives," says Miele, "and create totally new ones."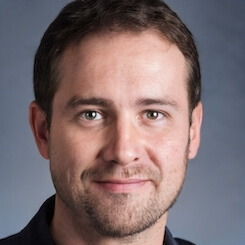 Paul Lendner ist ein praktizierender Experte im Bereich Gesundheit, Medizin und Fitness. Er schreibt bereits seit über 5 Jahren für das Managed Care Mag. Mit seinen Artikeln, die einen einzigartigen Expertenstatus nachweisen, liefert er unseren Lesern nicht nur Mehrwert, sondern auch Hilfestellung bei ihren Problemen.