One hospital system accepted the general wisdom a few years ago by acquiring physician practices. Now it bucks the new wisdom by holding on to them.
Bart Dawson doesn't flinch at adversity. In 1994 at the height of a nationwide hospital feeding frenzy to acquire primary care practices, Dawson, then 52, a lawyer and practice manager, was hired by the mid-sized Oklahoma City-based Integris Health to expand its group of owned physician practices.
By 1997, Integris Physician Services was about 64 physicians strong, but the group was losing $9.5 million — or $150,000 per doctor. Board members were stunned. They discussed exit options: selling the group to a publicly traded physician management company or spinning its doctors back into private practice.
Stanley Hupfeld, Integris's CEO, was unconvinced that extreme measures were necessary. It wasn't the strategy that was wrong — he believed buying practices produced great benefits in terms of market penetration and that it was a viable method to enhance other lines of business. It was the execution that was faulty.
"I always thought the idea was a good one," Hupfeld says. "We were fortunate to have a board that was willing to take losses while we learned to do this better."
The Integris board was patient but nonetheless concerned, confirms its chairman, Jim Daniel, who is also vice chairman of BancFirst in Oklahoma. The company had to quit hemorrhaging dollars or close down. Losses were not sustainable if the system wanted to maintain its excellent bond rating.
Besides the balance sheet, income statement, and cash flow, rating services were beginning to consider the strategies health care organizations choose to position themselves for the future. "Losses at the employed-physician group continue to suppress profitability," wrote Moody's Investors Service about Integris in 1998.
Hupfeld accuses the ratings services of an about-face. "Six or seven years ago, if you went to a rating agency, they'd tell you that you needed a physician group. Later, it was an automatic negative to have a physician group. They made a complete flip-flop."
Hupfeld was determined to "stay the course." He charged Dawson with coming up with a three-year plan to salvage the group.
"We had the same list of problems that other institutions discovered in time," Dawson says. "We paid too much for practices, overcompensated doctors, guaranteed salaries so doctors lost the impetus to work hard, suffered low physician morale because doctors lost autonomy, centralized everything within the hospital creating layers of bureaucracy, and ran the practices as we did the hospital without regard for the unique differences between the two distinctly different businesses."
Most advisers recommended cost-cutting actions. "They focused on overhead," Dawson says. "I was not a slash-and-burn kind of guy."
In 1998, he solicited the advice of the International Council for Quality Care in Boca Raton, Fla. Greg Korneluk, the council's chairman, proposed an unusual and controversial method, and Dawson took his advice: He asked the Integris board to pretty much give physicians everything they wanted. The premise was that happy physicians would be productive physicians.
It was a calculated risk for which Integris is reaping rewards. Losses for fiscal 2000 are projected to be $3 million, a significant decline from $9.5 million in 1997. After next year, the company should break even, Dawson says. While problems remain, he is convinced growing pains are a thing of the past and that as a model, hospital-owned primary care groups can produce returns. Both Hupfeld and Dawson temper their optimism with caution, and do not plan to add physicians in the near future.
Perfect day
The arduous trek back to a healthy bottom line began by asking physicians: "How would you define your perfect day?"
"The things they asked for were embarrassingly simple," Dawson says. "They wanted new magazines for waiting rooms, an extra phone line, patient education materials, access to recent medical literature, a paint job for their offices. They wanted their own assigned nurse, their own receptionist, and charts in convenient proximity. Doctors wanted less aggravation and more control."
In essence, they wanted the kind of things that work well in private practice. The cost of the requests: just $200,000 when all was done, and after increased productivity was accounted for.
Dawson knew it would not be a quick fix and implored the board to hold on. A new 15-member board (physicians from the group hold 11 seats) was established for Integris Physician Services. Then Dawson opened up proprietary financial records and shared them with doctors so they would know why the group was losing money.
The physicians voted to chuck their contracts, cut their salaries, and work instead under complicated incentive plans. "Physicians may be lousy managers but they are great with data," says Korneluk, the consultant. "By opening up the books, and in essence, showing doctors the lab tests, they were able to determine their own 'treatment plans'" for the practice.
The openness was a dramatic change from previous years when Integris administrators simply told doctors they were money losers. That had the opposite effect — doctors blamed administrators for poor management.
Restoring power to physicians produced collegiality, because they now had to select leaders and discuss their own governance. The doctors created their own long-term business plan complete with goals and objectives, something Dawson once did for the doctors on his own. He turned over to doctors other decisions that had previously been his, such as hiring and firing, renovations, budgeting.
"When you take people who are self-selected to be independent thinkers and make them act like employees, they don't do well and the organizations struggle," says Dawson. "When you empower doctors and give them back the ability to make decisions, things work better. You don't have the difficulties between administrators and doctors, the we-they orientation."
Dawson and other administrators were no longer the sole reviewers of managed care contracts. Doctors and hospital executives together reviewed them, and the physicians pointed out potential problems that administrators might have missed, Dawson says. "They brought skills to the table I didn't have because they see patients all day and they recognized inequities in the contracts."
Physician evaluations
The International Council for Quality Care evaluated each physician's performance. The doctor was approached privately in a straightforward manner with suggestions for improvement. Many were advised to become better leaders, to give more support and positive feedback to staff, and to reduce patient complaints by being more courteous.
Integris doctors understood that solvency depended on their ability to increase productivity, but they did not want to sacrifice patient care. The consultant's efficiency experts taught them how to reduce wasted time calling for their nurses by giving walkie-talkies to staff and by ringing chimes or placing lights above exam room doors. They suggested pharmacies fax prescription refills and requests instead of tying up voice lines. Doctors learned to dictate chart notes in front of patients so that when the last patient left at 5 p.m., they did not go back to their offices to find a stack of unfinished files.
Dawson attempted to simulate private practice in a group setting, reconfiguring a highly centralized and hierarchical organization into a decentralized group of "pods" or care teams that operate as a unit headed by a physician, as in a solo practice. For example, office managers now report to the physicians they work with, rather than to an administrator. Medical records, once stored centrally, were dispersed to the care teams.
Patients gained the same degree of access to doctor and staff that they would have in an independent solo practice, and staffers came to know individual patients and could act on their problems more efficiently. The pod system isn't exactly new, though. Oxford Health Plans in the New York area, for example, implemented a version of it in 1994.
So even though their practice remained owned by Integris Health Systems, the doctors felt they exercised control over how it operated, what income they earned, and how their offices were staffed.
Physicians found that they were seeing more patients, yet going home earlier — without sacrificing quality of care. "If I know things are going to be efficient when I come to work, I'm happy to be here," says William Newland, M.D., a family physician who sees 40 patients daily. He now sets aside a block of time each day to do callbacks, instead of trying to squeeze them in between patient visits. "It's a much more efficient use of my time" and less stressful, he says.
In addition to significant reductions in losses, visit rates are up, staff and physician morale is better, patient satisfaction surveys have improved, and administrative costs are being held in line, Dawson says. "It is well documented that when physicians are empowered, they work harder and see more patients and overall perform much better than physicians who are not," he offers. "It isn't something to be afraid of. Physicians are not irresponsible. They are capable and competent."
Early on, Integris followed the path of many hospitals and integrated health systems, according to financial analysts.
Starting in the mid- to late 1980s, fiercely competitive hospitals tried a strategy that had been used for decades by rural and teaching hospitals, and by clinics like Mayo and Cleveland — employing doctors — but for somewhat different reasons.
During the most aggressive years, approximately 1993­95, many hospitals were buying primary care practices to ensure a steady flow of inpatients, says Jim Pizzo, national director of physician services for Ernst & Young, the national consultant. "The trend hit hospitals in all 50 states by 1993," Pizzo recalls. "It was something a few systems were doing and then all of a sudden, in a one- or two-year period, it became something every system was doing, or considering, to capture market share."
In spite of the studies, referral numbers were difficult to track. How could a hospital determine if its employed physicians sent patients to its own hospital or a competing one? Unlike widget factories with salaried salesmen who could be told to direct business back to the main plant, federal regulations (the Stark antikickback law) prohibited hospitals from mandating physician loyalty. Moreover, managed care plans were coming to dictate the specialist, the hospital, and the diagnostic facility.
Another problem was that hospitals often bought the practices of loyalist doctors who were already referring their patients and who could not possibly send them more business. "Historically, those doctors whose practices were purchased by hospitals were using the hospital anyway," Pizzo says.
Consultants projected that by the third year of ownership by the hospital, primary care groups would break even or do even better, Pizzo adds.
Loss of spirit
What happened was that newly institutionalized and salaried doctors, having lost their autonomy, also lost their entrepreneurial spirit. Physician morale took a dive. According to a 1998 Medstat study of 30,000 physicians — employed and independent — in 22 markets, more than 46 percent of respondents indicated they "often think about leaving clinical practice." More, 36 percent of physicians indicated their morale is low and 53 percent indicate it got worse over the course of the year.
Published articles have noted the financial consequences of physician discontent: more malpractice claims, low staff morale, higher stress, absenteeism, violent behavior, drug and alcohol abuse, diminished productivity.
As a result, hospitals and integrated health systems today are suffering under the weight of losses from their primary care groups. An Ernst & Young survey released late last year reported 96 percent of its clients that were integrated delivery systems had average annual losses of $111,562 per physician. "Practice losses were substantially higher than any business plan ever suggested. That was uniform around the country," says Sam Huston, a principal in Jay Alix & Associates, a hospital turnaround and restructuring company in Southfield, Mich.
Many systems are considering divestiture if financial performance can't be improved or losses mitigated. Some are making different arrangements with physicians. "The real problem isn't how much business doctors' practices generate for the hospital, it's what it costs to keep the doctor," says Ray Cisneros, director of health care practice for Deloitte & Touche, another national consulting firm.
Hospitals stand ready to reverse course on one of the most significant developments in primary care strategies of the last decade. But are some organizations jumping ship too soon? Integris CEO Hupfeld thinks so. "An easy way to take big losses off the bottom line is to unload the practices," he says.
Hupfeld says that while it has been painful to learn how to operate physician offices, it can be done. "We're trying to make an employed situation feel like a private practice. We asked, how do we get that sense of efficiency and ownership from our doctors when we own their practices? We consider ours a success story."
Is the trend toward purchasing practices kaput? "You will see rural hospitals trying to acquire practices and hire physicians because the only way to draw physicians is to guarantee income," says Cisneros. In certain regions, such as the Midwest, there will still be significant activity, with the lowest activity in the East. "The hot approach is no longer what the whole country buys into. It works in some places and not in others."
---
Our most popular topics on Managedcaremag.com
---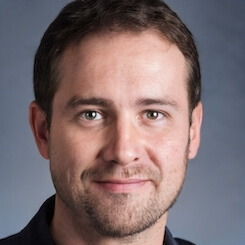 Paul Lendner ist ein praktizierender Experte im Bereich Gesundheit, Medizin und Fitness. Er schreibt bereits seit über 5 Jahren für das Managed Care Mag. Mit seinen Artikeln, die einen einzigartigen Expertenstatus nachweisen, liefert er unseren Lesern nicht nur Mehrwert, sondern auch Hilfestellung bei ihren Problemen.