Some of the same technology that has been transforming American business may soon be changing physicians' offices and clinics. Several companies are now marketing products and services designed to streamline the management of medical practices.
These new offerings are based on combinations of three technological advances over the past decade: the Internet and the increasing availability of high-speed access to it; small, affordable, powerful computer hardware and peripheral devices; and programs that integrate several functions with a database. The two companies discussed here are using these advances in different ways.
CureMD
CureMD, headquartered in New York City, uses a browser-based system designed for the Internet. The financial, administrative, and clinical process programs and all customers' office files and records are situated on CureMD computers.
All the practice and patient records, files, and the programs are accessed via the Internet. This means the office must have a computer, Internet access, and browser software, such as Netscape Navigator or Microsoft's Internet Explorer. Although a dial-up modem connection through an Internet service provider (ISP) will work, CureMD recommends a link that allows for faster data transmission, such as a digital subscriber line (DSL) from the telephone company or a cable modem from a cable television company.
One benefit of CureMD's Internet system is that a physician or other authorized person can access records and information outside the office. For instance, while making hospital rounds, a physician can enter notes into a patient's record as long as a computer with Internet access is available. Alternatively, an offsite billing and collection service can have restricted access to files in order to prepare bills and post collections to patient accounts. Another benefit is that a multi-office practice can have centralized systems and records, providing universal access throughout the practice without having to transport patient charts between offices.
The CureMD system is designed to improve the efficiency of a clinic or a physician's office. It provides systemwide scheduling, including interoffice E-mail and reminders; quick access (from anywhere via the Internet) to patient charts by name and by condition; online case documentation; a billing function that automatically links procedure and diagnosis codes and also prepares superbills; electronic claims processing; financial management; patient statement preparation; and patient insurance verification. There is also a patient function in the CureMD system that allows a patient, via the Internet, to request an appointment or a prescription, to retrieve certain information, and to check on billing matters.
The clinic or medical practice that leases the system supplies the computers to be used with the CureMD system. CureMD supplies all the software and updates as they become available. It is responsible for maintaining the software and the hardware on which the files are stored. CureMD has a daily backup protocol as well as offsite backup storage for all data.
PulseMD
PulseMD, based in Campbell, Calif., takes a different approach. It combines computer and telecommunications hardware to reduce the flow of paper generated in a doctor's office from seeing patients.
The package from PulseMD includes an information appliance that stores patient information in-house and acts as a gateway for sending and receiving transactions over the Internet or by fax, with the protection of security software called a firewall. It connects to the existing computer network in the medical office and uploads information directly into the practice management system. In effect, the office now has its own intranet.
The physician and any other users may choose one or more devices to use in place of paper: hand-held units such as Palm Pilots, computer touchscreens installed outside examining rooms, desktop computers, and some cellular phones. They all are connected to the office intranet. The hand-held devices and the touchscreens are part of the package.
PulseMD has designed forms to use on the system that replicate a prescription pad and a superbill. There are 10­12 superbill templates that vary by medical specialty. Each physician must personalize a superbill template by modifying the codes to conform to his or her own practice. This is vital for billing accuracy.
Once this is done, the physician can complete the superbill on a device while seeing a patient and transmit it to the office billing system. A coder or biller can work offsite, dial in to the system via the Internet, and download the necessary data. The benefits here are more accurate codes, the elimination of one or more hours a day inputting codes from the superbill into the billing system, and no courier costs for sending superbill copies to an offsite biller.
A physician can also write a prescription on a hand-held device or touchscreen. The information on the screen is relayed to the gateway, where the local pharmacy data have been entered by the office staff. The system automatically knows if the prescription can be sent to the pharmacy by E-mail. If not, it will send the prescription by fax or print it, if requested. In 2001, PulseMD will also be able to transmit laboratory and X-ray orders, and automatically receive and enter the results into the system.
The hand-held devices and cellular phones can also be used outside the office, while the physician is making rounds or on call, for instance. Hand-held devices are synchronized with the main system through a docking station, or cradle. The more costly wireless versions synchronize with the system instantly whenever a transaction is completed.
Using a web browser on a computer, the front office staff can use PulseMD to manage patient information as well as to schedule and check patients in. A seamless interface with the billing software loads updated information as soon as it is acquired.
PulseMD is responsible for maintenance and upgrades to the hardware it supplies. Maintaining and upgrading the computer network in the office as well as the practice management and billing programs are the responsibility of the practice, as are daily backups and offsite storage.
Similarities among differences
The two options discussed here differ, although their goals — increased efficiency and decreased paperwork — are similar. CureMD is an integrated physician-practice management system whose strength lies in how its software handles various office functions. PulseMD provides a way of transmitting information within an office and to selected outside locations.
Prices for both are based on the number of users and, for PulseMD, on the kinds of devices. In general, leasing costs will range from $200 to more than $500 per month for a small practice, which is where both firms are concentrating their marketing efforts.
There is no doubt that the office of the future will be more automated than it is today. These two companies give us two possible scenarios, and more will be coming. Stay tuned.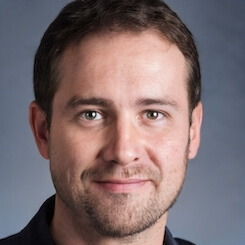 Paul Lendner ist ein praktizierender Experte im Bereich Gesundheit, Medizin und Fitness. Er schreibt bereits seit über 5 Jahren für das Managed Care Mag. Mit seinen Artikeln, die einen einzigartigen Expertenstatus nachweisen, liefert er unseren Lesern nicht nur Mehrwert, sondern auch Hilfestellung bei ihren Problemen.