By John David Irvin, M.D.
Second of a Two-part Series
Searching for a new job is something I do not relish. Nonetheless, it's something many of us have to do. Before I packed my bags, while I was still working for a 30-member specialist group on the East Coast, I investigated new positions back in my previous home city of Albuquerque, N.M.
I interviewed for positions by telephone and flew back several times as well. My ideal job would have been to return to a managed care-savvy system like Lovelace, but without the bureaucratic headaches.
I quickly found out that the Albuquerque market has as many different attitudes towards managed care as the specialists I worked with back East. Lovelace, it turns out, is the only health system in Albuquerque that has implemented the concepts of managed care. The others are still working to develop strategies to cope with fast-paced changes. When I was interviewing, I spoke with one physician manager with a major hospital in town who said he did not know what capitation was. But whatever the drawbacks of the health system in Albuquerque, it was still much better than what I had just left. At least here they valued my abilities as a family physician.
When I re-started my job hunting, which had seemed like a second occupation for the past two years, I considered returning to Lovelace. "What were you thinking?" you may ask. That's a perfectly reasonable question that I'm not sure I can answer. Part of me still missed Lovelace, or at least the managed care aspects of working there. In eight years I had developed an attachment to the place and to my practice.
I contacted Lovelace and said that I was coming back to Albuquerque. At first, they seemed pleased at the possibility of having me return. Then, during our second conversation their interest seemed to have dwindled. They said that they needed to seek the input of the marketing department and others in the system. After those discussions, I was told that they did not think it was a good idea to rehire a former employee who had resigned. This behavior did not surprise me, and I was annoyed at myself for even considering a return. I had no further discussions with them, and contacted the other health systems in town to inquire about family practice positions.
I called another system that was trying to maximize its position in the market and get more in tune with managed care business. I was offered a job, but it was based on an urgent care model. An urgent care system lacks the ability to provide continuity of care. Patients prefer seeing "their" doctor; it's more efficient for all, and safer. Resources are saved by having one physician provide most of one's care. I looked elsewhere.
I also spoke with a training program and interviewed with a few physicians I had known there. I came very close to signing a contract, but after careful consideration I decided the job was not for me. The position would have had me working at a new family practice satellite that was being constructed, as well as teaching in the family practice department. One faculty member said that the position initially involved very little teaching, but when I talked to others, the importance of teaching was emphasized.
There did not seem to be many specifics about how the job responsibilities would be divided. I knew it would be difficult for me to see many patients every day, teach medical students and residents, attend at the hospital and be a physician manager of the center. I did not feel confident that I could do justice to all of these roles.
My next and final stop was St. Joseph Hospital, where my wife had worked for several years as a rehabilitation nurse. The hospital, which is owned by the Cincinnati-based Sisters of Charity, has developed a physician-hospital organization called Med-Net, which contracts with many different health plans.
St. Joseph is a three-hospital system that recognizes the need to become a managed care organization and is taking the steps required to get there. What initially interested me in Med-Net is that it is building new primary care satellites, two of which are due to open this summer. On Jan. 1, thousands of patients switched into a variety of new plans, several of them capitated. The administration has been preparing for these changes for some time, but for many of the physicians it will demand a dramatic change in focus.
When I first started here, I worked in a medical office building next to one of the hospitals. Because of the location, many of the patients were geriatric, and I was predominantly practicing internal medicine. But I want to do family practice–that's why I am a family physician. It's not that I don't want to care for the elderly, but I want to do the full range of family medicine– geriatrics, prenatal and pediatrics. I was getting very few opportunities to treat younger patients.
Thankfully, there are changes in store. The satellite that Med-Net is building will have a more varied population because it will be across the street from Intel, a very successful computer company. It is hoped that many of its employees will receive care through our system. When the new satellite office opens, I'll be there. Ironically, market changes have occurred that allow Lovelace patients to obtain care from Med-Net doctors. So, I will be seeing Lovelace patients again. What a small world.
My story is not over. My hope is that Med-Net and the St. Joseph Healthcare System will become a model managed care organization. I also hope they remain independent of big insurance companies that try to pinch every penny until it screams. If that happens, I may have to start all over again in my search for happiness in managed care.
---
What I've learned about managed care
Here are some of the lessons family physician John Irvin has learned in his search for the right situation in a managed care-savvy practice environment.
Much of what I know today is a reflection of working in a managed care environment. Developing a managed care mentality is partly an art form and partly an instinct that grows over time. One gets into a mind-set, almost a habit, of using the least expensive, yet equally effective medications. You start to think twice about every test you order, whether it's a serum potassium or an MRI. Extra time is spent in patient education, an investment clearly valuable over the long haul. It's hardly rocket science, as they say, but it takes some practice.
My mother said that I picked up this efficiency compulsion from my grandfather. He was an economist at the Brookings Institution in Washington, D.C., and wrote textbooks on efficiency and worked for the White House in the 1930s. She may have been partly correct that I inherited some of his ways, but that does not mean someone without an economist grandfather cannot be an efficiency geek.
At Lovelace, I learned how to be a cost-efficient provider who tried to provide patient satisfaction as well as to enjoy rewarding working relationships with peers. One of the specific things I learned was the usefulness of practice guidelines and how important they are for patient safety, rational health care and cost-effectiveness–the whole nine yards. I was on a committee that investigated the best ways to take care of back pain, and we developed practice guidelines for our physicians to review.
Another lesson I learned was the importance of a team functioning as a whole. Part of this team effort is maintaining well-documented charts, which is very important for any health care setting. Members of the team must be clear about each other's plans. It's important to have a problem list, a current medication list and legible notes. The notes should address preventive issues such as immunizations, mammograms and pneumonia shots. I didn't learn this at Lovelace, but they put a premium on it. If you did not do it, they let you know. It's the only place I ever worked where that happened. One didn't get punished–it wasn't a punitive environment–but the point was stressed nevertheless.
Internal chart audits assist physicians in seeing each other's referral patterns. Many primary care providers have unique skills, and some costly specialist referrals can be prevented by, say, sending a patient with a headache to a peer with extra training in the problem.
What patients want
I believe that for patients, though, "quality" issues are a somewhat distant and theoretical concern. What patients want is timely access to their physicians. The best way to facilitate that is to schedule very few routine physicals, and keep the schedule open for more acute problems and follow-up. Patients get in quickly, and one can provide ongoing health maintenance on the same visit.
Patients also want the timely return of phone calls; when they trust that it will happen, I believe that they call less. Customer satisfaction is the key, although many physicians feel that sounds too much like business jargon.
The first 13 years of my career have certainly been varied ones, with many lessons along the way. We all long for stability, but find ourselves living in an era of continual change; in health care, that is a reality that is unlikely to change any time soon. –John D. Irvin, M.D.
The author is a family physician with Med-Net, a physician-hospital organization associated with St. Joseph Healthcare System of Albuquerque, N.M.
---
Our most popular topics on Managedcaremag.com
---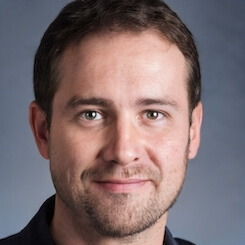 Paul Lendner ist ein praktizierender Experte im Bereich Gesundheit, Medizin und Fitness. Er schreibt bereits seit über 5 Jahren für das Managed Care Mag. Mit seinen Artikeln, die einen einzigartigen Expertenstatus nachweisen, liefert er unseren Lesern nicht nur Mehrwert, sondern auch Hilfestellung bei ihren Problemen.