BY JOHN LA PUMA, M.D.
Ethical issues in managed care arise with the overlap of ethics and economics. Ethics and law also overlap, and courts have been changing the way they think about ethical issues.
Managed care plans, especially HMOs, thus far have had a remarkable degree of immunity from liability, but physicians who are part of plans may still be exposed. The reason? Medical ethics is just starting to catch up with medical law in considering clinical economic issues.
'Judge-made insurance'
So far, courts generally have ruled in favor of managed care patients against plans if treatment limitations were somehow unclear, or decidedly unfair. In Saltarelli v. Bob Baker Group Medical Trust (35 F.3d 382, 9th Cir. 1994), for example, an employee had the misfortune of joining a new health plan and having a fatal disease diagnosed within a month. Pre-existing conditions were excluded from coverage, irrespective of whether the employee knew of them, and the health plan denied coverage. The patient sued, and the court ruled in his favor, finding that the description of what constituted a pre-existing condition was inadequate, as it appeared in only one spot in the plan's manual.
In Warne v. Lincoln National HMO (Fourth Judicial District Court of Idaho, No. 96932, 1994), the HMO had advertised coverage for organ transplants in its promotional brochures, but dropped coverage in the actual contract. Mr. Warne needed a liver transplant, but Lincoln refused to pay. The Warnes raised the funds themselves, and the patient had the operation, but died. Mrs. Warne later sued Lincoln National for its refusal. The jury award was $26.8 million.
Cases like these emphasize what Haavi Morreim cites as "judge-made insurance"ó occasional, nearly random episodes of compassion from a court or jury that recognize the relative vulnerability of an individual HMO member, against which the resources of an insurance entity loom large.
Cases like these also call into question the patient's fiscal responsibilities to other members. What are those responsibilities? Actually, members pay for each other's care in a managed care organization. Yet most patients operate on the principle of "me first."
Patient self-determination has been the dominant ethical principle in American medicine for almost half a century. In the early 1960s, more than 90 percent of U.S. physicians believed it wrong to tell a newly diagnosed patient he had cancer. By the late 1970s, this belief had reversed completely.
Myriad conventional and alternative choices in health care remind us that patient autonomy is not going away. Perhaps, however, it should be brought into balance with other important ethical principles.
Justice, or fairness, is one such principle. Autonomy and justice historically have been considered together, from Plato and Aristotle forward, because for one person to say and choose what he or she wants without regard to what others want is often unfairóespecially if resources come from a common pool.
Autonomy and justice may be coming together again. Several legal cases suggest that we need the wisdom of more than one ethical principle to have an ethical managed care future. For example, in Fuja v. Benefit Trust Life Insurance Co. (18F.3d 1407 7th Cir, 1994), a woman with metastatic breast cancer was referred for bone marrow transplantation. The transplant was denied, as the patient's insurance contract specifically prohibited experimental procedures. The Seventh Circuit Court supported Benefit Trust, seeing the issue as one of contract interpretation.
Contractual fairness is just one type of fairness. There is also distributive justice (to each according to his need); egalitarian justice (to each according to what similar others receive); and utilitarian justice (to each according to what's best for all).
Judging clinical cases by the wording of a contract can integrate fairness and autonomy, but it's neither the only way to do so nor a generous one. Sadly, employers who offer employees health care of any kind are as concerned with making their budgets as with helping their employees care for themselves and their families.
A different approach to integrating fairness with autonomy is to try to be as scientific as possible about medicine. In Barnett v. Kaiser Foundation Health Plan, Inc (32 F.3d 413, 9th Cir 1994), a man with e-antigen positive hepatitis was referred for transplantation. The procedure was denied by the Kaiser Foundation Health Plan liver transplant advisory board because, the board reportedly said, the highly infectious disease would cause the transplant to fail and was therefore contraindicated. Mr. Barnett paid privately for the procedure and then sued. The Ninth U.S. Circuit Court of Appeals found in Kaiser's favor. Medical criteria, it decided, were a valid way to make medical judgments about efficacy and benefit. Physicians are the appropriate people to make allocation decisions about such resources.
Trade-offs between the individual and the group have to be made, the court said, and providing benefits to as many plan members as possible was Kaiser's job, though it would be inappropriate to make medical decisions based solely on saving Kaiser money.
Just as in fee-for-service or salaried medicine, the safest ethical and legal position for the physician is still to be an individual patient advocate first. Although this individual advocacy may run contrary to the details of the contract a patient or his employer signed and to principles of justice and population-based health, personal advocacy is still what individual patients expect. Whether they should expect that advocacy is a different, harder question.
Physicians, ethicists and attorneys are beginning to address cases that shift the discussion from what a physician owes individual patients to his or her responsibilities to all managed care organization patients. With this shift comes the fundamental question: doesn't our society owe some level of medical care to all its citizens? Managed care organizations, for their own communities and at their most noble, can answer.
The author practices internal medicine with North Suburban Clinic in Elk Grove, Ill., and is a Chicago-based clinical ethics consultant. With David Schiedermayer, he is the author of The McGraw-Hill Pocket Guide to Managed Care: Business, Practice, Law, Ethics (McGraw-Hill, New York, 1996), from which this column is adapted and excerpted in part.
MANAGED CARE February 1996. ©1996 Stezzi Communications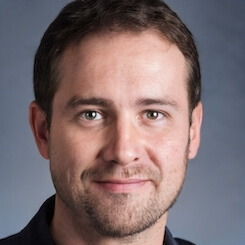 Paul Lendner ist ein praktizierender Experte im Bereich Gesundheit, Medizin und Fitness. Er schreibt bereits seit über 5 Jahren für das Managed Care Mag. Mit seinen Artikeln, die einen einzigartigen Expertenstatus nachweisen, liefert er unseren Lesern nicht nur Mehrwert, sondern auch Hilfestellung bei ihren Problemen.