When we parted last issue, memories of the November government shutdown were fresh. Official Washington eventually lurched to its feet again in the wake of a second shutdown-cum-blizzard that paralyzed the city for nearly a month. In a 30-day period ending in January, federal workers in Washington were at their desks a grand total of one day.
A third shutdown was avoided in late January, but without any resolution of the fate of Medicare and Medicaid. Both sides met desultorily, often breaking off in fits of pique and disgust. Reportedly, President Clinton himself sat in on more than 50 hours of meetings.
In practical terms, some people have gotten cold feet about dismantling the nation's social superstructure but don't want to say so straight out, thus the delaying tactics. It's no longer a matter of "splitting the difference" or horse-trading. In the end, apparently, the voters will decide–in November. In the meantime, the Speaker has vowed not to shut the government again, but he may not be able to keep his troops in line. To keep body and soul together, the Treasury Department is paying the government's bills by dipping into federal pension funds, a move one economist calls "creative but lawful."
So what is the fate of Medicare and Medicaid reform? If the voters have their way, the cuts proposed to date could flop. A Washington Post – ABC News poll showed that 57 percent of the American people sided with the President. Less than a third supported any cuts in Medicare. Barely half, in fact, thought it necessary to balance the budget at all.
The welfare reform proposals, which contain provisions that transfer Medicaid authority to the states, are the focus of many second thoughts. Are the states equipped to take over these programs? Can they afford to train welfare mothers? Should disabled children be thrown off the Social Security rolls? These considerations alone are enough to table this legislation awhile. The White House's new position, by the way, is that the feds should keep Medicaid responsibility but that spending per beneficiary should be capped. Astoundingly, this has attracted the support of 10 House Republicans and all 46 Democratic senators. A combo plan–block grants with a cap, introduced by lame-duck Republican Sen. Nancy Kassebaum of Kansas–has received ho-hum support.
As for Medicare, the Republicans charge that the President's belated proposal to balance the budget by 2002 does little to assure the program's solvency. The President has come up on his tax cut, from $87 billion to $130 billion over seven years, as well as increasing Medicare cuts from $102 to $124 billion. The Republicans are holding out for $168 billion in savings.
And so it goes.
Good News If You're Not Board-Certified
If the Health Care Financing Administration gets its way, whether or not primary care physicians are board-certified will no longer be a performance measure for Medicare health plans under the upcoming version of the National Committee for Quality Assurance's Health Plan Employer Data and Information Set. Jeffrey Kang, chief medical officer of HCFA's Office of Managed Care, says board certification is not really a definitive indication of physician competence.
The draft version of HEDIS, dubbed HEDIS 3.0, is expected to be finished shortly and to become the standard in January 1997. At that time, standards governing Medicare and corporate health plans are to be merged, meaning that the board certification criterion would in effect be dropped for both. Used as a measure of competence, board certification gradually became a requirement for employment in some plans, contributing, some say, to a shortage of primary care physicians in certain areas.
And Speaking Of HEDIS…
The National Committee for Quality Assurance has recommended that HEDIS 3.0, the new version of the Health Plan Employer Data and Information Set, encourage health plans to gather information on the functional status of their patients. An adviser to the Health Standards and Quality Bureau in the Health Care Financing Administration says there should be more emphasis on functional status as an outcome of care, although he adds that such data might be a difficult standard by which to judge plans. The functional status outcomes of only one or two conditions prevalent in people over age 65 will be required under HEDIS 3.0.
Take as Needed…
The feds may get into the act on so-called "drive-through deliveries." About half the states have introduced or passed bills requiring insurance companies to pay for minimum maternity stays, and two senators–Kansas Republican Nancy Kassebaum and New Jersey Democrat Bill Bradley–have sponsored similar legislation at the federal level. The bill, they say, would add only $1.13 a year to the average insurance premium…. When the Health Care Financing Administration called for provider networks to offer Medicare managed care plans, more than 800 responded. Bruce Fried, acting director of HCFA's Office of Managed Care, warned, however, that becoming a provider is "a very, very complicated piece of business." Many of the 800 will drop out, he predicted. To aid those who stay, HCFA is likely to drop the requirement that such plans have a 50- percent commercial enrollment.
–Jean Lawrence
---
Our most popular topics on Managedcaremag.com
---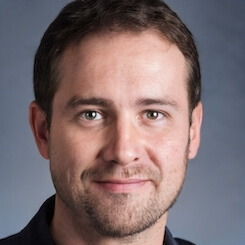 Paul Lendner ist ein praktizierender Experte im Bereich Gesundheit, Medizin und Fitness. Er schreibt bereits seit über 5 Jahren für das Managed Care Mag. Mit seinen Artikeln, die einen einzigartigen Expertenstatus nachweisen, liefert er unseren Lesern nicht nur Mehrwert, sondern auch Hilfestellung bei ihren Problemen.