Houston Healthcare Purchasing Organization
Houston, Texas
Covered Lives: More than 180,000
Membership: 35 major corporations and nearly 3,000 small businesses
Management: For-profit Business Health Companies, Ralph Smith, chairman; and Rick Huntington, president/CEO
Strategy: Developing its own broad-based PPO networks with an inclusive rather than adversarial approach toward physicians.
Aim: High quality, "reasonable but not necessarily lowest cost"
Technique: Collecting severity-adjusted outcomes data from HHPO's 60 hospitals and
5,000-plus physicians.
In Texas, where things are always bigger, health care is no exception. So it's no surprise that the Houston Healthcare Purchasing Organization, the leading business coalition in the state, aims to expand its base to include the whole Lone Star State. And its success has already inspired the recent launch of a similar purchasing coalition in San Antonio.
HHPO is only three years old, but already covers 180,000 lives for 35 major corporate and nearly 3,000 small-business members. Among the heavy timber: Compaq Computer Corp., Texas Commerce Bank, oil products giant Baker Hughes and multinational Coastal Corp.
The new entity, Texas Health Partnership, will begin operation in July at offices in Dallas and Houston and eventually expand to other cities depending on the need, says Ralph Smith, chairman of Business Health Companies, the for-profit company that manages both HHPO and the new statewide coalition effort. Expansion makes sense, he says, because many of HHPO's large corporate members already have a statewide presence. As a leading coalition within Texas Health Partnership, HHPO will continue to focus on the 15-county Houston area.
While Texas Health Partnership will execute on a larger scale HHPO's role as an employer purchasing coalition, it also will expand its preferred-provider organization product offering across the state. That PPO network has always been a keystone in the organization's effort to engage as wide an array of companies as possible and to pursue physician partnerships actively. Business Health Cos.' approach is to develop a broad-based PPO network, focus on inclusion of the medical community, offer "reasonable but not necessarily lowest costs," achieve substantial savings and collect severity-adjusted outcomes data to improve quality.
It's more than price
HHPO is near the end of a three-year study involving the 60 hospitals and 5,000 physicians that cover its 200,000 employees and dependents. Data from the study have helped the group identify the most effective health care providers in the community and will–in the statewide organization–make possible the development of PPO products tailored for individual communities. Like HHPO, Texas Health Partnership will offer the PPO as a choice.
"The strategy gives employers flexibility, letting them select what they want," says Smith, who adds that pursuing quality is more important than cutting costs. "The least thing we're about is price," he says. "We're helping providers change the way health care is delivered."
But the price discounts alone garnered by HHPO have pleased some employers. Valero Energy Corp., a San Antonio-based company, was able to cut health care costs for its 200 Houston-area employees by 30 percent through its membership in HHPO.
"HHPO really saved us some money," says John Rodrigue, Valero's manager of compensation and benefits. Rodrigue, who also serves as president of the Texas Business Group on Health, an umbrella lobbying and education group for local coalitions, says Valero was so impressed with the impact of the Houston purchasing organization that the company decided to help launch a similar health care purchasing coalition in San Antonio. Thus was born the six-month-old San Antonio Employers' Health Alliance, which counts Valero and three other large San Antonio-based corporations as founding members. "Ralph was the inspiration for us," says Rodrigue.
The San Antonio group has 23,000 employees and dependents and hopes to grow to between 40,000 and 60,000 by year's end. Steve Jackson, the group's new CEO, is negotiating contracts with San Antonio's 19 hospitals, a task expected to be complete by June. While the San Antonio Employers' Health Alliance is consciously modeled on Houston's effort, Rodrigue acknowledges that the collection of quality data and development of the PPO arm will take some time to work out. Houston's effort itself took three years to evolve, he notes.
No gatekeeper required
In the meantime, Jackson, a former hospital CEO, is keeping negotiations with hospitals separate from physicians to avoid the pitfalls of entrenched loyalties and conflicts. Instead, he's taking the same non-adversarial approach to physicians as the Houston group but tweaking it a bit for the local market: cutting a deal directly with the Bexar Co. Medical Society. The society, whose membership comprises 90 percent of local physicians, is forming an independent practice association that will be open to all doctors who want to participate and will perform functions like contracting, peer review and credentialing as well as utilization review and quality-related activities. Between 1,000 and 1,500 physicians are expected to join by July 1.
The result, says Jackson, will be the building of a system in which "physicians are dealing with physicians." Further, he wants to avoid the "gatekeeper" concept, in which primary care doctors act as the only authorized referral sources for medical specialists.
"One of the things people get upset about in managed care is that they're limited in choice for both primary care and specialists," asserts Jackson, adding that the San Antonio plan will allow them to self-refer to specialists. Members also will enjoy a point-of-service option, enabling them to go to doctors outside the plan.
The point: to eliminate the pain associated with managed care for both providers and patients. In that vein, Jackson says the San Antonio group will pay physicians and hospitals more than HMOs pay them–and still extract significant savings compared to traditional fee-for-service medicine. That's possible, he says, by eliminating the tremendous profits taken off the top by middleman HMOs. In return for not having HMOs continually screwing down prices and disrupting their practices by shifting contracts to other physician groups, doctors assumedly will work with the coalition. That means agreeing to the discounts and becoming more efficient with the help of quality data.
Jackson acknowledges that the jury's still out as to whether the discounted fee-for-service strategy will work in a world where the trend is toward capitation. But his 16 years as a hospital CEO tell him that adversarial approaches in managed care ultimately fail. "Acting like a shark doesn't lead to long-term success with providers," he says. Still, he doesn't rule out the use of financial incentives in the future, should the situation warrant them.
Doing it Texas style
Size will help. The larger the San Antonio Employers' Alliance gets, the more likely it will influence the local market, he says. But that doesn't mean the coalition is ready to go statewide. San Antonio is taking a wait-and-see approach to Business Health Cos.' new statewide purchasing-coalition initiative. Rodrigue says his organization wants to determine whether the statewide coalition will include in its contracts certain key benefits such as pharmacy and laboratory services before committing itself to membership.
In the meantime, nearly everybody involved in the Texas business coalition movement agrees that all entrants can only help control costs and maintain quality. In an employer-driven market, a high tide raises all boats.
Though Texas hasn't been known as a managed care pacesetter, concludes Smith, "we're doing some things differently here. We're not California, but then again we don't want to be."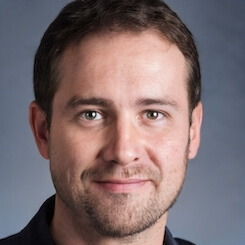 Paul Lendner ist ein praktizierender Experte im Bereich Gesundheit, Medizin und Fitness. Er schreibt bereits seit über 5 Jahren für das Managed Care Mag. Mit seinen Artikeln, die einen einzigartigen Expertenstatus nachweisen, liefert er unseren Lesern nicht nur Mehrwert, sondern auch Hilfestellung bei ihren Problemen.