Tune your dial to National Public Radio, flip to Harper's May cover story, or read the New England Journal of Medicine's editorials about nonprofit and for-profit health plans and you realize that the bottom line is at the top of everyone's mind these days. The opinions of economists, executives and practicing physicians are igniting a fiery debate about America's increasingly profit-driven health care system.
Charitable hospitals still operate around the country and many nonprofit HMOs are still going strong, but investor-owned managed care plans have moved into the neighborhood for sure–and apparently for good.
On one hand, you have the nonprofits–well-established plans, proud of their long commitment to community health care. They're known for doing a certain amount of "best practices" research and contributing to charitable foundations that serve the indigent and poor.
On the other, you have for-profits–aggressive marketers, entrepreneurial-minded companies that have marched into major cities once dominated by the nonprofits. Usually of the network- or independent practice association-model types, investor-owned plans can easily raise capital to buy other plans or expand operations.
Both systems are committed to high-quality medical care and satisfying patients; for-profits must satisfy their shareholders, too. Although there are major differences between the two systems, there are also more similarities than one might expect.
Wrong ideas
Misperceptions of the two systems abound. Try one poser as an example: "True or false: Nonprofits respond sluggishly to the marketplace."
False. Although nonprofits were once considered slow-moving snails in a fast-paced market, since the early '90s several nonprofits have become trendsetters themselves. For example, Harvard Pilgrim Health Care, product of a 1995 merger between Harvard Community Health Plan and Pilgrim Health Care Inc., had 1995 revenues of $1.9 billion and is the leading HMO in the Boston region– despite the fact that national giants U.S. Healthcare and United HealthCare operate there as well.
Within the next year, Harvard Pilgrim plans to extend its services into Connecticut and New Hampshire to complement its existing network in Massachusetts, Rhode Island and Maine. Allan Greenberg, second in command at the Brookline, Mass., company, says that eventually the company intends to cover all New England. Greenberg, who will succeed Harvard Pilgrim's current president and CEO Manny Ferris in October, says he's also keeping his eyes open for possible mergers with other nonprofits.
Try another test proposition: "True or false. All for-profit plans distribute their profits to shareholders." False. Except for U.S. Healthcare, United HealthCare and such indemnity-insurance giants as Aetna, Cigna and Prudential, investor-owned health plans don't generally pay their shareholders cash in the form of dividends. U.S. Healthcare pays out $1.10 per share, but United HealthCare only pays its shareholders 3 cents per share. Like nonprofits, most for-profit plans such as PacifiCare, Oxford Health Plans and WellPoint reinvest their earnings back into the company to improve infrastructure or to finance growth. Nonprofits also may distribute a portion of their earnings to charitable foundations. Boston-based HMO analyst Eleanor Kerns of the brokerage firm Alex Brown & Sons doesn't foresee any additional major investor-owned plans paying out cash dividends in the near future.
"True or false: Plans are either all one thing, or all the other." That, too, is increasingly false. Many Blue Cross and Blue Shield plans have for-profit subsidiaries. Twenty-five states have for-profit Blues HMOs. Nonprofit Blue Cross and Blue Shield of the Rochester, N.Y., area and its HMOs are a part of the Finger Lakes Companies Inc., which include not-for-profit health insurance, health care and home care companies, as well as for-profit long-term care insurance and benefits consulting firms. And PacifiCare, although it's clearly a publicly traded company, partners with nonprofit medical groups and integrated delivery systems that provide medical care to its members.
Distinctions fuzzed
There's no denying the differences, but distinctions between the two systems are becoming fuzzier all the time. Each type of plan is trying to act more like the other. Nonprofits such as Harvard Pilgrim are becoming more aggressive in their approach to keeping and winning customers. And for-profits are borrowing nonprofits' techniques–setting up health clinics, for example–for getting closer to the communities they serve.
Clearly, though, it's the nonprofits that have more adapting to do. Market forces are demanding that they do so, because the industry, at least in most markets, is now being driven by the investor-owned companies. Nonprofits will continue to thrive in some cities, while others will have to join forces with other nonprofits or for-profits to stay solvent. "Ultimately, the marketplace will make a lot of these determinations," says Greenberg.
If the U.S. health care system is heading toward a for-profit system, is this a step in the right direction? That question is answered differently depending on whom you ask. Not surprisingly, leaders of each kind of system voice a belief in their system's approach. But executives and physicians from the two camps don't generally malign each other. Harvard Pilgrim's Greenberg says that he doesn't think for-profits are misguided or evil. Likewise, PacifiCare's Executive Vice President Roger Taylor, M.D., admires some nonprofits for their commitment to high quality.
The public's view
One test of the desirability of health care's transformation into a for-profit system is what consumers think. In a survey of 1,000 people conducted by Louis Harris & Associates for Kaiser Family Foundation in November 1995, for-profits were seen by a narrow margin as providing better care, being more efficient and being more responsive to customers, while nonprofits were viewed, by wider margins, as costing less money and being more helpful to the community. Asked what the trend toward for-profit health care means for the country, respondents choosing the reply "It's a bad thing" made up a majority. (See "The Public's 'Thumbs Down' on the For-Profit Trend," at right.)
How nonprofit and for-profits view and deploy "profit" is one of the key differences. In the New England Journal of Medicine editorial (Vol. 334, No. 16) Group Health Cooperative of Puget Sound's Phillip Nudelman, Ph.D., and Linda Andrews express the distinction this way: "A for-profit plan provides a service so it can make a profit; a not-for-profit plan makes a profit so it can provide a service."
Regardless of their tax status, both systems have to be profitable to survive, just like any blue-chip company or family-owned corner store. Greenberg is disheartened when for-profit companies insinuate that nonprofits can make business blunders that waste millions of dollars without any consequences. Likewise, for-profit executives get tired of accusations that they cut medical corners to buoy their profit and their status among Wall Street analysts. It's true that nonprofit Kaiser Permanente has built hospitals in California that it decided not to use, and for-profit Health Net had to pay millions to the estate of Nelene Fox, who, the court decided, was denied access to a potentially life-saving cancer treatment. Wasteful mistakes have occurred in both sectors, but they're the exception rather than the industry norm.
Needed: capital
In order to survive and please patients, all health plans, no matter their tax status, realize that today's marketplace is demanding increased access to capital to finance growth and modernize infrastructure such as computer systems that track quality standards that employers and patients demand.
Capital, by far, is the most often cited reason why nonprofits are switching to for-profit tax status. Plans that can sell stock to public or private shareholders can more easily finance expansion. Without stock, nonprofits are forced to take on debt and pay bank interest if they need seed money. Also, selling stock can make life a lot simpler when a plan decides to make an acquisition because the company can reissue stock rather than pay cash.
Most of the conversion activity, though not all, is occurring among the Blues plans. In June 1994, a little-known event occurred behind closed doors in Washington, D.C., that opened the path for any of the 63 Blues plans to switch. The Blue Cross and Blue Shield Association's board of directors gathered to discuss, among other things, changing the association's bylaws to allow its affiliates to operate as for-profit companies. It wasn't the first time the board discussed the hotly-debated issue, but this time the measure had enough supporters to enact the proposed reform by a narrow margin. Until then, the board only allowed its plans to operate for-profit subsidiaries, while the parent company using the Blue Cross and Blue Shield name had to remain nonprofit.
With the door ajar, a handful of Blues plans have switched or are in the process of switching, including plans in California, Colorado, Ohio, Virginia, Kansas, Maine, Missouri and Georgia.
The association's board fully expected some plans to switch–that, after all, was the idea behind changing the bylaws. But the board may not have been expecting million-dollar moves such as the recently proposed joint venture between Blue Cross and Blue Shield of Ohio and hospital giant Columbia/HCA Healthcare, which posted 1995 revenue of $17.7 billion. This month, the BCBS board is meeting in Washington, and certainly the Ohio deal will be at the top of its agenda. One observer has suggested that Columbia/HCA's intent to control a portion of the Ohio plan may infringe upon the association's bylaws.
Pioneering the change
Generally, the other Blues conversions have not stirred any boardroom brawls. Blue Cross and Blue Shield plans in California and Georgia were the first to make the switch. The Georgia plan received approval from its insurance commissioner in February and the California plan switched in May. Typically, a plan must receive the okay of its state legislature and insurance commissioner. In Maine, for example, a proposed bill would have forbidden the state's Blues plan from converting before mid-1997. Although the measure passed in Maine's senate by a slim majority, the bill's supporters in the state's house of representatives couldn't muster enough votes.
Blue Cross and Blue Shield of Georgia, which has been operating a for-profit HMO subsidiary since 1986, grew increasingly concerned when multi-billion-dollar insurance rivals such as Aetna, Cigna and Prudential began pouring millions of dollars into Atlanta to set up clinics or establish provider networks. Two years ago, U.S. Healthcare also entered Atlanta with a huge advertising blitz to attract customers.
At about the same time the BCBS Association amended its bylaws, BCBS of Georgia concluded that its nonprofit status was hampering its ability to compete. The Georgia plan operated under the same insurance regulations and tax codes as the other health insurance companies and enjoyed no state-mandated additional discounts, but unlike them it couldn't raise money. "We were operating in a worst-case scenario," says Neil Vannoy, executive vice president for community operations at BCBS of Georgia.
"It's hard to grow a business with only net results from income," says the former Prudential executive, "because if you raise your rates. then the competition beats you on price. If you take out loans to raise capital, then you have debt considerations that regulators influence and control to some extent." Vannoy and his colleagues were successful in convincing Georgia's assembly to change insurance laws to allow them to operate as a for-profit. Under an agreement with the state insurance commissioner, the Blues plan started the new Cerulean Companies Inc., which secured a private investment of $49.9 million and is distributing free shares to about 160,000 eligible subscribers. The proceeds will be used to expand into small rural areas, develop integrated delivery systems and improve the computer infrastructure to reduce unnecessary paper work and speed up claims processing. Vannoy adds that eventually the company may be traded publicly on a stock exchange.
How are Georgia's primary care physicians responding to the conversion? As a group, it seems they support the plan's decision. BCBS of Georgia immediately notified physicians who participate in its joint venture with Quality Care Providers Inc., an exclusive network of about 500 primary care doctors that provides care for the plan's HMO, BlueChoice. The group's chairman, Adam Leaderman, M.D., says his network met with plan President and CEO Richard Shirk to discuss questions about the conversion. Leaderman described the meeting as very positive.
"We supported the conversion to for-profit status," says Leaderman, an Atlanta internist. "We know Blue Cross and our joint venture will need capital to compete effectively with the big for-profits." And, he says, the physicians know that capital will be required for investments in new technology–hand-held computers, perhaps –that will lead to greater efficiency.
Leaderman didn't embrace the change lightly, however. "I'm not interested in devoting my time and energy to a health plan just so investors can make huge returns," he says. "QCPI was formed because of the desire of me and my colleagues to participate in a health plan that respects physicians and provides high-quality, cost-effective care, not because of financial gain considerations. Our philosophy has not changed." He carefully weighed the decision and asked many questions, concluding that the network's goals would not be compromised by the transformation.
"If it turns out that the for-profit conversion created a good investment opportunity for people," says Leaderman, "that's okay with me as long as we don't change our mission."
Those who don't switch
Not all the Blues plans are crowding the exits of nonprofithood. Plans that haven't felt the hot breath of competition from for-profit companies are content to stay the way they are. BlueCross and BlueShield of the Rochester Area practically monopolizes New York's third-largest city. The 61-year-old plan covers more than 70 percent of the region's insured population–the highest market share of any plan in the country. Its only major competition is an IPA-model HMO called Preferred Care, which covers about 164,000 members; Rochester's Blues plan has about 800,000 enrollees in indemnity and managed care programs.
"Unless we were losing market share because we couldn't be competitive, and unless we needed to generate large amounts of money, it doesn't seem that we would need to make the conversion," says Raymond Savage, senior vice president and 24-year veteran with the Rochester plan. "We are doing fine the way we are." Savage understands, however, why competition from large for-profits could impel Blues plans like Georgia's to take a different course–even though BCBS of Rochester's president and CEO, Howard Berman, voted against changing the association's bylaws to allow for-profit conversions.
In the Midwest, Blue Cross and Blue Shield of Kansas is also sticking with nonprofit status, because it manages Medicare claims processing for three states: Kansas, Missouri and Nebraska. There's some concern that the plan could lose that government business if it switched, according to spokesman Gram Bailey.
Still going strong
Some industry leaders–notably Health Systems International Chairman, President and CEO Malik Hasan, M.D.–claim nonprofits no longer have a role to play in health care. But many such organizations would deny that they're ready for the gurney yet. In Albany, N.Y.; Rochester, N.Y.; Boston and Seattle, nonprofits are still the market leaders, and in the managed care hotbed of California the granddaddy of all nonprofits, Kaiser Permanente, is holding its own by offering point-of-service options and out-of-network hospital use. Recently the company, which had 1995 revenue of $12.3 billion, reaffirmed its commitment to being a nonprofit.
Steve Zatkin, J.D., Kaiser Permanente's senior vice president for government relations, believes there's room for both types of organizations. Roger Taylor, M.D., agrees. PacifiCare's well-known chief medical officer predicts both systems will be around for a while. "I think there's a real place for both, but it will depend regionally on the leadership and the presence of competition in the area." Zatkin concedes that the cost-cutting approaches employed by for-profits have placed additional competitive pressure on Kaiser, but he says his company is responding "very effectively."
"Our not-for-profit status," Zatkin continues, "allows us to use surplus for the benefit of our members and the community, and to take a long-term perspective in our decisions."
Be that as it may, there's no denying that the nonprofits are concerned about their future. The landscape of nonprofits is becoming sparse and newer plans tend to be for-profit, contributing to more competition.
Beyond the obvious fight for new customers, the nonprofit community is being forced to be more aggressive in other areas as well, one being its recruitment efforts. There, however, it will always have a significant disadvantage. At senior management level, for-profits can tempt M.D.-M.B.A.s by offering stock options as well as a good base salary. But nonprofits can't offer stock. For example, Harvard Pilgrim's Greenberg earned $300,000 last year– not much less than the $330,444 paid to Jeffrey Folick, his counterpart at for-profit PacifiCare. Through company stock options, however, Folick also has accumulated 4,000 shares of class A common stock and 45,000 shares of class B.
Nonprofit 'merger mania'?
Harvard Pilgrim's Greenberg says the merger between Harvard Community Health Plan and Pilgrim Health Care was meant to bolster the companies' position for the future, when competition, from for-profits or nonprofits, may increase. "We felt we would be much stronger together."
Someone at Kaiser Permanente must think like Greenberg. In mid-April, the plan teamed up with nonprofit Community Health Plan. The Albany-based, staff-model HMO, which reported a $10.2 million loss in 1995, has 398,000 members. Together, the health plan will cover 518,000 members in the Northeast, spreading across New York, Massachusetts, Connecticut and Vermont. Community Health Plan President and CEO John Baackes told the press that Community and Kaiser shared a "commitment to the social value of not-for-profit, integrated health care delivery systems."
Whatever its implications for that "social value," the market–employers, government and patients themselves–is clearly calling the shots in health care today. In most places, it seems to be saying that for-profit plans are the wave of the future.
The public's 'thumbs down'
on the for-profit trend
When more than 1,000 Americans were asked last fall what they thought of the trend toward for-profit health care, a majority disapproved.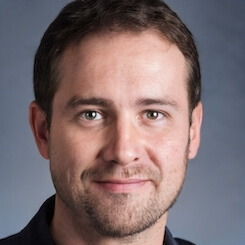 Paul Lendner ist ein praktizierender Experte im Bereich Gesundheit, Medizin und Fitness. Er schreibt bereits seit über 5 Jahren für das Managed Care Mag. Mit seinen Artikeln, die einen einzigartigen Expertenstatus nachweisen, liefert er unseren Lesern nicht nur Mehrwert, sondern auch Hilfestellung bei ihren Problemen.