Although the controversial medical savings account concept lost a staunch congressional supporter with Senator Robert Dole's announced resignation from the Senate, the next step for the pending health reform measure–a House-Senate con- ference committee–has not changed. The conferees had not been appointed at this writing, but composition of the conference committee is of sharp importance to proponents of reform, witness Massachusetts Democrat Edward M. Kennedy's earlier opposition to a Dole-suggested roster.
The original, fairly innocuous bill–to require insurance companies to offer individual policies to workers who had been insured a minimum of 18 months on the job–has ballooned into two widely differing measures, loaded with tax and policy amendments. Pivotal are amendments contained in the House of Representatives version to allow people to establish tax-free medical savings accounts to pay dollar-one costs on high- deductible policies and a Senate amendment to force insurance companies to provide mental health benefits roughly on parity with physical health coverage.
As a result of these and other provisions with tax consequences, such as allowing the self-employed to deduct more of their insurance premiums (Senate version), almost any version the conferees come up with would cost the government as much as $7.9 billion. That money would have to be found somewhere. For example, to offset the $5.7 billion mental health parity amendment, the Senate voted money-saving changes in tax treatment of foreign trusts and repeal of the bad debt reserve deduction for thrifts.
Although Sen. Dole backed MSAs, the provision was deleted on the Senate floor. President Clinton has promised to veto the bill if it hits his desk containing MSAs.
As for the mental health parity provision, the heavy hitters in the business community blanched, claiming the amendment would jack up premiums as much as 11 percent. Actor/director Woody Allen even got dragged into it. What if a company had had to pay for his 30 years in therapy?, foamed one disputant. "People don't go to psychiatrists for the fun of it," another replied.
Dole called the provision "very, very expensive," and his fellow Kansas Republican Nancy Kassebaum, who is retiring and wants this measure to pass as a farewell coup, also wishes mental health parity could be taken up "at another time."
Medicare Fund Now Due To Go Belly-Up Sooner
"Part A," the Medicare trust fund that pays the bills for 37 million elderly and disabled people, is the sick man of Washington, according to the Congressional Budget Office. CBO is now saying the trust fund will dry up a year sooner than expected, in 2001, with a deficit of $28.1 billion. The villains are smaller-than-expected payroll tax collections and larger-than-foreseen hospital admission rates.
Amid calls for the president to "do something," the White House pointed out that its budget proposals contain more than enough savings to keep Medicare afloat for another decade. Alert readers will recall that the Republicans' balanced budget plan had contained enough cuts to keep the plan in the black until 2012, but the president vetoed the bill. Don't think that hasn't come up.
Testifying before the House Ways and Means Committee, CBO's assistant director for budget analysis, Paul N. Van de Water, recommended a 25-percent payroll tax increase beginning in January and a program cut of 3.5 percent. He, of course, is not a politician.
"Ratcheting down on provider payments," warns one observer, "will not be enough. Everything needs to be put on the table."
'McData' Project Seeks To Bridge Information Gaps
Medicare and Medicaid patients increasingly are being nudged into managed care plans. The Medicaid-Medicare Common Data project, known as "McData," is an effort to compile the information needed to set payment rates and measure the effectiveness of preventive care and other programs, as well as to monitor fraud and abuse. The information collected will be used by state agencies as well as the federal government.
The problem is that states with waivers from the Health Care Financing Administration allowing them to run statewide Medicaid demonstration projects use different methods of collecting data. This makes state-by-state comparisons of experience difficult if not meaningless. In the case of Medicare, an analysis of fee-for-service bills can identify health trends, but under Medicare, HCFA does not receive itemized bills and thus cannot collect data on the health trends affecting recipients.
HCFA is going to concentrate on encounter rather than chart-based data, and hopes to piggyback on the types of data gathering already done by managed care plans. The proposed data set uses many of the same elements in the HCFA-1500 and UB-92 claims forms. HCFA also will reimburse the states for 90 percent of the cost of incorporating the McData requirements in their collection process and 75 percent of their operations costs, with the reporting plans themselves getting nothing. Some managed care plans worry that this will require an onerous new layer of reporting.
A pilot project has been approved for Seattle, but as yet no start date has been announced.
Take as Needed…
Research grants by the Health Care Financing Administration were way down in fiscal 1996, with only $5 million in the pot. "We have no money," officials told researchers, but got 10 proposals anyway, which they returned. In 1995, only two out of 98 were funded. "We're going to be losing ideas from the health care community," one official lamented … Need a scorecard? Check HCFA's new Website: http://www.hcfa.gov.
–Jean Lawrence
---
Our most popular topics on Managedcaremag.com
---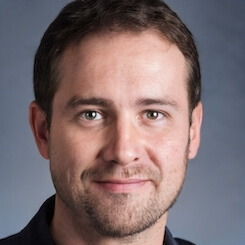 Paul Lendner ist ein praktizierender Experte im Bereich Gesundheit, Medizin und Fitness. Er schreibt bereits seit über 5 Jahren für das Managed Care Mag. Mit seinen Artikeln, die einen einzigartigen Expertenstatus nachweisen, liefert er unseren Lesern nicht nur Mehrwert, sondern auch Hilfestellung bei ihren Problemen.