BY JOHN LA PUMA, M.D.
A colleague in a Southern state writes: "A 35-year-old woman is paralyzed from C3 [the third cervical vertebra] down secondary to a CVA [cerebrovascular accident, or stroke], and has a tracheostomy and a portable ventilator. The HMO says that she is "custodial care" (not a covered benefit), wants to delegate the trach care to nurses' aides and eliminate home health service. The service, however, has refused, citing a Board of Nurse Examiners ruling that a licensed nurse could not delegate his/her duties to an unlicensed person.
"The HMO now wants to train neighbors and the patient's 10-year-old daughter to do the trach care. The patient's husband is a full-time state employee willing to quit his career to care for his wife."
This tragic, morally outrageous case demonstrates many of the ethical dilemmas in high-tech home care. Most of us who watched the Academy Awards this year saw Christopher Reeve, a C-2 ventilator-dependent quadriplegic, thank his community in measured breaths after his own terrible accident. Fewer of us caught the New York Times report this year of Reeve's third-party payer trouble, much the same as our patient's, resolved before that report.
As with inpatient ethics, the issues can be sounded out using the framework spelled out in Jonsen, Siegler and Winslade's Clinical Medical Ethics [New York: McGraw-Hill, 3rd edition, 1992]: medical indications, patient preferences, quality-of-life and contextual factors.
A supplement to the Hastings Center Report ["The Technological Tether," 1994;24(5) :51 – 528] helpfully clarifies the theory of high- tech home care ethics.
Medical indications. Good ethics needs sound facts. What is the patient's underlying illness, prognosis for recovery from the C3 event, and prognosis for vent independence? Over what time line? Is the primary goal to extend life, or palliate, or restore health? Are there other treatment protocols available in regional centers?
These are basic questions regarding what is medically possible. They are questions about whether this state is endless, or whether there is an achievable goal in sight, within an understood time period.
There are also technical medical questions about competent treatment administration. Unlikely to be technically difficult, for example, home trach care is still a skilled service, with contextual benefits and burdens not yet articulated.
Patient preferences. We know nothing about preferences or decision-making capacity. If the patient's capacity is present, issues of advance care planning–assigning authority to make decisions if she becomes incapacitated and discussing preferences about life-saving interventions–must be the second item (after goal-setting, above) on the agenda.
If the patient's decision-making capacity is impaired and cannot be improved, then her legal guardian is next. Guardianship is a legal procedure probably needed to protect her from undertreatment, and the husband is a prime candidate for this post. Documentation and discussion of the guardian's preferences, complemented by what is medically possible, is essential.
Quality-of-life factors. Early patients on portable respirators called themselves "respinauts," raising interesting questions of identity. Is the respirator part of her? Or is she now part machine, forever tethered? Can she adjust her expectations of what life could be like in (presumably) endless quadriplegia? What would make life worth living, and is it achievable? If not, what is?
Most of us regard our homes as private, personal spaces, not mini-ICUs. In high-tech home care, a home can lose a great deal of its warmth for healthy family members. Sometimes an intermediate institution can minimize the intrusions on privacy and disruptions of family life, and maximize the use of limited financial resources. And institutional treatment can provide psychological security for patient and caregiver which no home environment can match.
Contextual factors. What does the HMO contract actually say about home health? Does it have a limit on days or dollars? Even if it does, the HMO's obligation is not simply contractual. A contract, like law, is the least we have to do.
Is the patient's primary physician willing to call and write the medical director of the HMO and, with the director if possible, speak with the HMO CEO or Board to advocate for care? Should the home care nurse help set goals and advocate here too, as home care nurses are especially close to the action?
Difficult questions of HMO resource allocation and policy are not answerable with this case. Home care expenses are enormous and vary widely from vendor to vendor. If respirator services are carved out of the contract, should our dependent patient just go broke, go on television or die without them?
Public outrage with such cases has already reached Newsweek and ABC-TV's "20/20." Limiting services when such obvious need exists reflects poorly on managed care as a whole, and on individual systems in particular. Poor service comes back to bite such systems in advanced markets.
The family's burden in high-tech home care is daunting and unfair. The real difficulty in training home caregivers is the emotional impact of such treatment on them, the family and its life. Is there a moral obligation for a husband to give up his job–and likely, his health insurance–so that he can care for his wife? Or is there an obligation to support her in whatever way he is able, while keeping some of his life, and her support?
Finally, the Family and Medical Leave Act now provides limited job protection for the husband, but the leave is unpaid and brief. Of course, there is no school leave for the patient's daughter. "What if I do something wrong while suctioning Mommy?" is an especially horrific yoke to place on 10-year-old shoulders.
The tragedy of medicine is that illness happens, and the magic is that people somehow cope. What this patient and her family don't need is a cold financial shoulder without explicit attention to the ethical issues in the case. They do need:
fact discovery and clarification, including prognosis and managed care terms;
a list of achievable medical and personal goals and a timeline and strategy for each;
consideration of legal guardianship;
advance care planning, and
a search for alternative sources of home caregiving, including church and community members.
John La Puma, M.D., practices internal medicine with North Suburban Clinic in Elk Grove, Ill., and is a Chicago-based speaker and educator. With David Schiedermayer, he is co-author of The McGraw-Hill Pocket Guide to Managed Care: Business, Practice, Law, Ethics (McGraw-Hill, New York, 1996), for which volume discounts are available at 1 (800) 633-4215.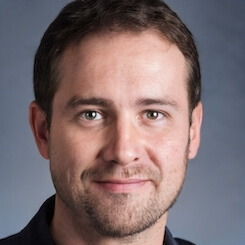 Paul Lendner ist ein praktizierender Experte im Bereich Gesundheit, Medizin und Fitness. Er schreibt bereits seit über 5 Jahren für das Managed Care Mag. Mit seinen Artikeln, die einen einzigartigen Expertenstatus nachweisen, liefert er unseren Lesern nicht nur Mehrwert, sondern auch Hilfestellung bei ihren Problemen.