If a patient is in an HMO, chances are that both patient and health plan are in a big city. Metropolitan areas with a population of one million or more hold 37 million out of the total national HMO enrollment of 53.9 million, a leading health care publisher reports.
Another 12.9 million are covered by HMOs in smaller cities and towns–urban centers with populations of one million or less.
InterStudy Publications analyzed 301 metropolitan areas (defined by the Census Bureau) and calculated that 26.3 percent of big-city residents are in HMOs.
In smaller health care markets, HMO penetration hovers around 16 percent.
Sixty-nine cities claim HMO penetration greater than 25 percent. Topping this year's list are: Sacramento; Rochester, N.Y.; Oakland, Calif.; Buffalo and the combined Portland, Ore., and Vancouver, Wash.
Metropolitan areas with the most HMOs include Los Angeles (22), Miami (18), Anaheim/Santa Ana, Calif. (15) and Riverside/San Bernardino, Calif. (13).
Study Questions Value of Intensive Primary Care
Common sense tells us that having primary care doctors monitor patients with serious chronic illness extra-carefully should result in better outcomes for patients and lower expenses for the health plan.
Now the Veterans Affairs Cooperative Study Group on Primary Care and Hospital Readmission informs us, in an article in the New England Journal of Medicine [May 30, 1996], that heavy-duty primary care might not be doing these patients any good at all.
Studying 1,936 veterans with diabetes, heart failure and chronic obstructive pulmonary disease at nine Veterans Administration hospitals, the randomized controlled trial found that the patients who had intensive primary care had 36 percent higher readmission rates and 16 percent more days in the hospital than patients in the control group.
"At a minimum, the intervention increased costs; at worst, it may have made patients sicker," the journal observed in an editorial. "We are forced to entertain the heretical view that the doctrine of the value of early intervention may be wrong. Instead of conferring benefit, closer scrutiny of the patients simply led to more medical care and perhaps to harm," possibly by giving practitioners more opportunity to detect and treat problems, leading to a "clinical cascade" of diagnosis, treatment and hospitalization that does not serve the patient.
The only positive thing that the researchers could say was that even if they weren't made any healthier, patients who received intense primary care were more satisfied with their care than those in the control group.
PacifiCare Docs Find Formulary On Internet
Prescription Solutions, a pharmacy benefit manager owned by PacifiCare Health Systems, has put its formulary on the Internet's World Wide Web–apparently the first to be posted there.
PacifiCare physicians may connect to this list of about 500 "preferred" drugs, but they need a password, which they can obtain by calling Prescription Solutions. "Our goal is to provide physicians with quick and timely access to information about medications on our formulary," says Jeff Herzfeld, Pharm.D., M.B.A., a vice president at Prescription Solutions of Cypress, Calif. PacifiCare's web site, which has a section about Prescription Solutions, is http://www.phs.com.
Gordon Norman, M.D., M.B.A., regional medical director of PacifiCare's northern California region, says the online formulary may create a dialogue between doctors and Prescription Solutions on how best to update and manage the formulary.
Whether physicians will see any benefit from Internet access compared with examining a printed formulary remains to be seen. One benefit is that changes in the formulary would be instantly available without needing to be mailed.
Diabetes Control Program Offered To Health Plans
Once again diabetes patients are the focus of disease management initiatives. This time, though, the chronic condition isn't being managed through individual HMO or pharmacy benefit manager programs. Rather, a joint effort led by the American Diabetes Association and Pfizer Inc. will offer a program to managed care plans throughout the country.
The Diabetes Control Network (DCN) was developed to diagnose, maintain and improve the health of the 16 million diabetics and reduce the long-term costs by working with managed care organizations. Already, about 25,000 patients and 20,000 physicians are participating.
The network, which is overseen by Pfizer, is designed to reach out to managed care organizations as well as patients and physicians. DCN says it offers managed care plans the latest in diabetes care, including practice guidelines, advanced data collection and analysis and customized interventions.
For primary care physicians the network offers continuing medical education materials and check-off patient charts that include screening aids for kidney, heart, eye and foot problems.
Report Card Coming From Buyer Coalition
It's slowly getting easier for payers to evaluate some aspects of the performance of physicians and HMOs. In addition to the National Committee for Quality Assurance's HEDIS project, the Foundation for Accountability (it shortens it to FACCT) has advanced a set of preliminary quality measures.
Similar to the NCQA, a now-independent managed care industry spinoff that inspects HMOs and grants or denies approval, FACCT evaluates health plans and will publish reports that can be used by consumers and employers.
Unlike HEDIS, which looks at a broad set of indicators, FACCT concentrates on examining a few areas such as specific medical conditions, patient satisfaction and reduction in patients' unhealthy behaviors.
So far the quality measures address three common conditions–diabetes, breast cancer and depression. Other conditions that will be added include asthma, coronary artery disease and lower-back pain. FACCT will add others until it has a complete quality report card, which could be available by 1998.
FACCT is a coalition of special interest groups such as the American Association of Retired Persons and the AFL-CIO, plus purchasers such as AT&T, American Express, the Department of Defense and the Health Care Financing Administration, which oversees Medicare.
–Paul Wynn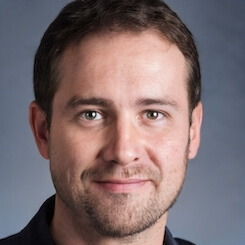 Paul Lendner ist ein praktizierender Experte im Bereich Gesundheit, Medizin und Fitness. Er schreibt bereits seit über 5 Jahren für das Managed Care Mag. Mit seinen Artikeln, die einen einzigartigen Expertenstatus nachweisen, liefert er unseren Lesern nicht nur Mehrwert, sondern auch Hilfestellung bei ihren Problemen.