With federal budgets tightening and the ranks of the elderly swelling, the managed care approach is expected to transform Medicare. What will this mean for HMOs and the physicians they contract with?
For the elderly, the face of medical care is undergoing a drastic change. Medicare recipients are joining managed care organizations at a record rate, and the trend is going to have far-reaching consequences for seniors, HMO administrators, and physicians alike.
A major initiative of the new federal budget passed late last year was to get as many senior citizens enrolled in HMOs as possible. More than merely a tacit OK for HMOs to solicit seniors, the passage of the budget represented permission from Washington for HMOs to go all out in enrolling Medicare individuals.
HMOs are starting to reap dividends from that recruitment effort. Of course, some Western states such as Arizona, Oregon and California have had their elderly citizens enrolling in HMOs for years. But now many Eastern states are starting to catch up. On July 1, for instance, New York's Empire Blue Cross Blue Shield announced that its own senior/Medicare plan had won approval from the Health Care Financing Administration. The news came after Empire officials worked long and hard at gaining the agreement with HCFA, and then had to wait around nervously for an answer.
"This risk contract with Medicare is positive in many respects for us, and we're very excited about it," says Richard Sanchez, M.D., Empire's medical director. "We're sitting on more than 400,000 Medigap individuals [those with policies designed to pay Medicare copayments and deductibles for them and fill the "gaps" in the Medicare services], and we're in the New York metropolitan area, the biggest market for seniors in the entire country. So we see a huge opportunity for Empire, for health care providers and for enrollees."
Empire isn't alone. Dozens of other smaller and mid-sized companies have now tossed their hats into the managed care/Medicare ring, looking to contract with HCFA and get in on Medicare revenue streams. Only a couple of years ago, just four HMOs –FHP International Corp., Fountain Valley, Calif.; Pacificare, Cypress, Calif.; Kaiser Permanente, Oakland, Calif., and Humana Inc., Louisville, Ky. –had the lion's share of Medicare managed care enrollees nationally. But now the competition is tightening, leaving a much-changed Medicare playing field–and new government endorsement of managed care for seniors for stated reasons of "quality assurance" and "capitated costs." Observers expect the trend to continue.
A surging tide
By late last year, about 10 percent of Medicare's 37 million beneficiaries had enrolled in HMOs. That figure had already climbed to about 11 percent by April, when a HCFA report was released. "It's anticipated that by the year 2000, approximately 60 percent of Medicare beneficiaries will be enrolled in HMOs," says Christine Kurdziel, senior vice president of Success Consulting Inc., a practice management consulting firm based in Las Vegas. "And that trend will continue. HMOs are gearing up now to contract with Medicare to provide coverage for this volume of Medicare recipients."
The advantages for Medicare recipients touted by HMO representatives and widespread advertising campaigns are by now quite familiar: hospital coverage with low or no deductibles or co-insurance; no deviation from the standard $46.10 monthly premium, which can be deducted from the recipient's Social Security check, and small co-pays for doctor visits instead of 20 percent of the physician's fee. And of course there are the preventive services–immunizations, mammograms and so forth–and perhaps other benefits from the HMO such as nutrition classes, smoking cessation counseling, and exercise advice. Some HMOs will charge a premium that will cover additional benefits beyond what Medicare includes. Other HMOs in more competitive markets will have "zero-premium" policies. "The 'zero-premium' refers to payment to the HMO," explains Kurdziel. "Even with a zero-premium policy, Medicare recipients must continue to pay their Medicare part B premiums."
Perhaps the most valuable HMO benefit to Medicare recipients is outpatient prescription drug coverage, especially if a patient has assorted medications to take regularly. Filling those prescriptions can become costly, because Medicare doesn't cover outpatient medication costs. Different HMOs have different coverage levels for medication. "Some plans charge a higher co-pay for brand name drugs than for generics," says Kurdziel. "Prescription drug coverage is not required by Medicare, and not every HMO will provide it. However, in a very competitive market, HMOs will tend to provide this benefit. It makes sense from both a clinical and a marketing perspective."
A difficult adaptation
There's also much talk about "choice," and the contention that by embracing managed care organizations Medicare enrollees will be able to "make their own plans" and "decide for themselves what kind of medical care they'll have."
"That's the general thinking, and it's true to a great extent," says Bruce Bosquet, a Rhode Island-based consultant for Medical/Dental Associates. "But many seniors are confused by the changes. Adapting to managed care ways is hard for some."
In addition, the capitated nature of managed care (plans receive a set amount from Medicare no matter how much or how little care is involved for that particular recipient) could conceivably prompt HMOs to sign up only the healthiest (read: lowest-cost) Medicare beneficiaries. If less money is spent on care, then the HMO has more money for other purposes.
"That is illegal," says Bosquet, "and there are controls for that. With Medicare, managed care organizations have to accept all enrollees. And with NCQA on the scene, plans have to keep their houses in order, too."
Indeed, the National Committee for Quality Assurance has developed a new version of its Health Plan Employer Data and Information Set, which is used to rate health plans. This version, HEDIS 3.0, was released in July (see page 8). The first version was introduced in 1993 (HEDIS 2.0) and updated last year (HEDIS 2.5). "Because NCQA looks to measure whether a health plan is delivering the service expected of it," says Bosquet, "over time it will have to continually broaden its questions as the managed care environment grows and more measurements become necessary."
Regarding quality, the Agency for Health Care Policy and Research recently announced that, in collaboration with HCFA, it will develop a new survey for Medicare recipients. "The new questionnaire will allow recipients to assess the quality of their health care plans," says Clifton R. Gaus, Sc.D., the agency's administrator. "They'll also be able to compare their care with that of other beneficiaries."
Resistance from physicians
During the past three years, Congress, the Clinton administration, HMO interests, senior citizen lobbies and various physician-oriented special interest groups have tangled over the issues of just how to coordinate a "fair" and "equitable" Medicare budget. The Part B section of the Medicare program, which covers primarily physician services, has become the proverbial political football: Physicians are generally unhappy at having their reimbursements limited, while Medicare recipients have long been disturbed at the prospect of having to pay more than the 20 percent co-pay. Many bills for outpatient services for elderly patients run higher than the 20 percent, which means that the Medicare recipient may get stuck paying the difference, a potentially significant amount.
Some physicians are balking at the change from fee-for-service to capitated managed care in every sector of the population, but the Medicare caps cut especially deep, and decreased reimbursements are a fact. For many practitioners the change can seem like almost having to learn how to practice medicine all over again.
"Some of the doctors just won't deal with the new changes," says Sanchez. "I think that progressive primary care physicians and specialists will make out with the new rules, but for other, less astute physicians it may be difficult."
"The changes in Medicare will have big implications," says Ray Scroggins, an Atlanta-based lawyer and managed care contract consultant. "With the shift in payouts, I see the medical profession changing radically in this country. And how physicians are affected depends almost entirely on the physicians. Their willingness to acknowledge the change and become involved in it will have a lot to do with how they protect their interests. The patients will adjust better than the doctors will. But let's face it: The doctors will keep their integrity intact. They aren't going to practice bad medicine."
Besides having to be more alert about business matters, says Bosquet, physicians will ultimately have to face business, practice, and financial realities. "It's obvious that they're going to have to live on less, especially with the Medicare cash cow balloon now burst," he says. "But the old way of Medicare didn't make a whole lot of sense. Doctors could create their own patient load–it's been crazy for a long time. There was an attempt–though not a very good one–to control fees, and no attempt to control utilization through the Medicare system. The old Medicare incentive was to overtreat. But that's reversed now–the physician earns more money now if he or she doesn't overtreat."
Ken Brummel-Smith is one physician who doesn't denounce Medicare's transition to capitation. He's a geriatrician and director of Providence ElderPACE, a name that stands for Program for All-inclusive Care of the Elderly. ElderPACE receives a capitated rate from the federal government for Medicare and a capitated rate from the state of Rhode Island for Medicaid and then pools those resources. The goal is to keep all nursing home-eligible people in their own homes for as long as possible, using primary care physicians and home care nurses, activity coordinators, and other workers. Brummel-Smith feels that maybe things won't be that bad under the managed care umbrella.
"When I saw the way things were turning a couple of years ago with managed care and Medicare, I decided to embrace the new thinking," says Brummel-Smith. "It wasn't going to go away. In fact, as time's gone on, I've come to the conclusion that aside from a socialized medical plan for the country, managed care in its present form offers the next best option for elderly patients. I think that the risk of undertreatment has been overemphasized in the media, and that if the team of physicians in the managed care setting are at risk, then there's no incentive to undertreatment."
Brummel-Smith argues that managed care plans offer the elderly "more choices and options" in the areas of rehabilitation and physical interventions, and that Medicare recipients who enroll in managed care plans "will ultimately find it beneficial." He does concede, however, that "ethical dilemmas" may exist in for-profit managed care situations where the managed care dollars are spent on profits and not on providing care for people.
A skeptical view
Other physicians don't share Brummel-Smith's overall optimism. Some doubt that today's HMOs understand the special logistical and practical challenges of applying a capitated system to elderly patients. "All that talk about hurrying patients or increasing patient load to maintain dollar amounts is nonsense," says Bob Montgomery, M.D., a family physician in Knoxville, Tenn. "Time-intensive care is important with the elderly. You can't just put roller skates on the senior patients and hope they'll move faster. I have a modest number of Medicare patients. Some others I know who have more –well, they're going to suffer under the new system because reimbursements are coming down. It's a shame, in a way."
Another Knoxville-based primary care physician, Steve Ritchie, agrees in principle with Montgomery, but realizes that the only solution to the entire dilemma is to move forward and meet the new ways of doing business head-on. At the moment, no HMOs are in place for Medicare in Knoxville, but sooner or later that will certainly change. When it does, Ritchie and company will be ready to react.
"Right now my practice does very well with Medicare patients," says Ritchie. "But when the HMOs finally get in down here in Knoxville, that profit center will become an expense center. So what we've done is to organize ourselves. We'll then be well placed to negotiate the best possible contract with HCFA."
For managed care organizations that wish to succeed in the demanding, quality-based competition of tomorrow, it won't suffice to corral physicians into grudging acquiescence. Physicians will remain the consumer's most important point of contact with health care delivery–all the more vital for elderly patients, who tend to have multiple, coexisting conditions that put a premium on continuity and clinical acumen– and experts say the HMOs that will thrive in the future will be those that encourage physicians to act as willing and contributing partners.
Shunning the elderly?
That will be a challenge, in view of physicians' fears that "roller skates" may be necessary to make Medicare capitation even cover its share of the rent. Some doctors are talking of career changes, early retirements, or limiting future Medicare patients. And while barring the door to a new elderly patient the same day you welcome a new young one risks outraged headlines, some practice management consultants offer subtler approaches–marketing initiatives aimed at the commercial population, for instance–by which physicians can reduce a practice's silver-haired component.
"If I received Medicare rates for my entire practice, I would be out of a practice because of finances," says one Florida-based primary care physician, who asks not to be identified. "The combination of more and more Medicare patients and less and less reimbursement doesn't make much sense. Here in south Florida, with so many seniors on the scene, it's hard to actually cut down on Medicare patients. But I have limited my acceptance of new ones now. To be frank, it's not worth the time for me."
According to a survey of internists conducted last year by the American Society of Internal Medicine, Medicare fees nationwide for a "typical" 15-minute office visit are expected to drop from around $35 in 1995 to $34 in 1997, $27 in 2000, and to less than $21 in 2005. The same survey found that many internists said that they would have "no choice" but to limit the number of Medicare patients in their practices, to curtail services, or to take other steps to reduce reliance on Medicare (see "What Internists Plan To Do As Medicare Fees Shrink," on page 24).
However one views them, the changes in Medicare seem to be here to stay. Through the process there will be attrition, a gradual weeding out of older physicians, and an influx of younger ones who will embrace the new rules, if only because they never practiced under the old ones.
Fee-for-service Medicare is on death row. The smartest physicians will find a way to exist–and even thrive–under managed care Medicare. "Of course the onset of managed care has hurt some physicians," says Ritchie. "We're now interviewing candidates to replace one of our partners who left our practice, and I've heard some sad stories of physicians who are making far less money than they once did. In the end I think that we as doctors can get by. But we've got to be smart."
As for the management side of the issue, Scroggins says that the new Medicare wave of change provides ample opportunity for creative decision-making. "The perception that the new Medicare rules are negative is a serious challenge for managers in HMOs," he says. "In a very real way, HMOs have an identity crisis–people feel they can be a downer, because people hate to change. But maybe this new way of doing things can be better. By marketing its seniors programs efficiently, providing good quality care and a wide array of health programs for seniors–and by working with physicians–the HMO can come out a winner."
Andrew J. McCarthy is a Westwood, N.J.-based writer who has written extensively about health care. This is his first appearance in Managed Care.
The growth of Medicare managed care
Already some 11 percent of Medicare recipients get their medical care from some form of managed care plan, and their numbers are expected to rise rapidly in the next few years.
SOURCE: HEALTH CARE FINANCING ADMINISTRATION, WASHINGTON, D.C.
Three kinds of contracts in Medicare managed care
Managed care plans can serve Medicare beneficiaries through three types of contracts. Here are the distinguishing characteristics of each:
Risk plans are paid a per capita premium of about 95 percent of the projected average expenses for fee-for-service beneficiaries in a given county, and assume full financial risk for all care provided to Medicare beneficiaries. Risk plans must provide all Medicare-covered services, and many choose to provide additional services. Currently, 81.6 percent of Medicare beneficiaries in managed care are in risk plans. As of Feb. 1, risk plans made up 194 of the 278 managed care plans participating in Medicare.
Cost plans are paid a predetermined monthly amount per beneficiary based on a total estimated budget. Adjustments to that payment are made at the end of the year. Cost plans must provide all Medicare-covered services, but do not provide the additional services that some risk plans offer. Beneficiaries can also obtain Medicare-covered services outside the plan without limit. When a beneficiary goes outside the plan, Medicare pays its traditional share of those costs while the beneficiary pays Medicare's coinsurance and deductibles.
Health care prepayment plans are paid in a way similar to cost plans, but only cover part of the Medicare benefit package. HCPPs don't cover Medicare Part A services (inpatient hospital care, skilled nursing, hospice, and some home health care) but some do arrange for services and may file Part A claims for their members.
What internists plan to do as Medicare fees shrink
With expected Medicare reimbursements on the downslope in coming years, here are the ways some internists who now treat elderly patients are planning to respond. The total is more than 100 percent, of course, because some physicians are choosing more than one recourse.
SOURCE: AMERICAN SOCIETY OF INTERNAL MEDICINE, WASHINGTON, D.C.
MANAGED CARE August 1996. ©1996 Stezzi Communications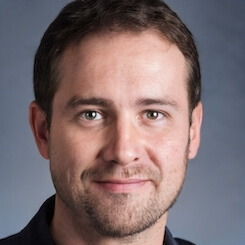 Paul Lendner ist ein praktizierender Experte im Bereich Gesundheit, Medizin und Fitness. Er schreibt bereits seit über 5 Jahren für das Managed Care Mag. Mit seinen Artikeln, die einen einzigartigen Expertenstatus nachweisen, liefert er unseren Lesern nicht nur Mehrwert, sondern auch Hilfestellung bei ihren Problemen.