No longer does Mike Schoenleber, M.D., handwrite every prescription. Nearly all of the prescriptions that the Minneapolis-based family physician authorizes, he punches into his laptop computer and sends to the pharmacy. He relegated his prescription pad to the bottom of his office drawer a year-and-a-half ago.
Forty-four-year-old Schoenleber works at a HealthPartners clinic with six other family doctors, two pediatricians and an Ob/Gyn. He has bought five laptops and, with some help from the company's information services department, developed a program to send prescriptions to its in-house pharmacy. He has since ordered more laptops, at a cost of about $5,000 each, so none of the doctors have to share.
Schoenleber's leap into medical office computerization came after he attended a meeting of the American Medical Informatics Association. There he learned about wireless laptops and their many uses in doctors' offices. With some slight adjustments, he figured, the laptops also could be used for an electronic prescription system. Originally, he was going to install desktop computers in the clinic's 19 exam rooms, but that would have been very costly and less flexible. With the laptops, physicians carry the four-pound machines wherever they go.
Few doctors have abandoned prescription pads. Most don't have easily accessible computers, and some are resistant to change. But experts say that sending prescriptions electronically will improve efficiency in dispensing medications. "It's not an issue of whether this will happen, but when," says Renato Cataldo, Pharm.D., an expert in microcomputer applications and an associate professor at St. Louis College of Pharmacy. Cataldo estimates that it will take at least a decade to get most pharmacies linked to physicians' offices.
The technology does complicate a simple act. Electronic prescriptions may take longer to write, but in the long run, advocates insist, this process will save time for physicians, for pharmacists and definitely for patients, whose waits at the pharmacy will be reduced or eliminated.
Pharmacist Paul Ebert, who receives prescriptions from Schoenleber on his laser printer, says patients just love the new systems. "For about 80 percent of the patients, we will have prescriptions waiting by the time they come to us," he says. An informal study conducted by HealthPartners clinic showed that patients who picked up prescriptions sent electronically had shorter visits to the clinic than did those who took the white slip of paper to the pharmacy. Some patients are a bit confused that they don't have prescription forms from their doctors, but they usually adjust pretty fast, Ebert adds.
Adjustment period
That's all very well, but how will doctors adapt? Schoenleber, for one, barely recalls what it was like to handwrite all his prescriptions. Even though his colleagues consider him a computer whiz, he admits that using a laptop probably takes him as long, maybe a bit longer, to order a prescription as when he used pen and ink. "I'm not talking about a huge difference, and if I were a better typist, I would be faster."
For others, it might take more time. "It's not a great thing to try to sell to doctors," says Schoenleber. "It's more of a patient-service effort."
But already, several health plans such as HealthPartners have invested time and money to connect physicians and in-house pharmacies electronically. Blue Cross and Blue Shield of Massachusetts is working with ProxyMed, a pharmacy benefit manager, to allow its network of 12,000 physicians to transmit prescriptions electronically to community pharmacies. To the south, Oxford Health Plans of Norwalk, Conn., is working with another pharmacy benefit manager, PCS Health Systems, to allow Oxford's doctors to retrieve patients' drug histories.
Physicians in Kaiser Permanente's northwest region can order prescriptions as well as radiology studies, lab tests, internal referrals and continuing education classes through their computers. Pharmacist Nan Robertson, who worked on the conversion, says, "The majority of our physicians would not choose to go back to a paper record."
Internist Homer Chin, with Kaiser Permanente in Portland, Ore., says he's about as fast using the computer record as writing on paper. "There are some things that the system streamlines, but it does take a little bit longer to do the charting," he says.
A Kaiser Permanente study, however, found that the longer physicians used an electronic system, the more they liked it. Forty-six physicians were asked: "If given the choice, would you return to the old system?" After four months of using a computer-based patient record that included electronic prescriptions, 89 percent said they would stick with the new system.
Chin tells doctors, "It takes a while to change your pattern of practice, but after you use it for four or six months, you become acclimated."
Pediatrician James O'Neil of Clarkston, Mich., who has been working about six months with an electronic prescription system developed by ProxyMed, says, "I'm not very good with computers and I didn't think I would want to use a computerized system, but I found it very easy." The computer at the nursing station has a direct line to Pine Knob Pharmacy in the same building. Pharmacist Ray Ballard gets the prescription from his printer, rather than through his computer. Ballard says the system is a time-saver for him and his patients.
Development of new technology such as pen-based data entry will make it easier for physicians to adapt. Several companies are working on pen-based devices to speed the process. Steve Kelsky, senior vice president of Physician Computer Network Inc. in Morris Plains, N.J., says he considers such technology to be a significant factor in improving the adoption of electronic prescription writing. PCN, which currently markets information systems to about 85,000 physicians and connects them to hospitals, managed care organizations, clinical laboratories and insurance carriers, will be offering such capabilities to its users through the HealthPoint ACS system to be introduced later this year.
John Armbruster, Pharm.D., who is writing an interactive prescription program for RxCom in Oceanside, Calif., says punching information into computers is "too ungainly," but handwriting recognition systems and programs that allow doctors to choose from menu options rather than type words and symbols will be accepted more easily.
One immediate benefit that most doctors will notice from using electronic prescriptions is reduced time on the phone with pharmacists. A poll by Drug Topics, a pharmacy trade magazine, found that 41 percent of prescriptions arrive at pharmacies by phone; 56 percent borne by patients; 2 percent via computer and 1 percent by fax.
Pharmacists said the most common reasons for calling a physician were missing information, which accounted for 40 percent of calls; illegible handwriting, 32 percent, and suggesting alternative drugs, 23 percent.
"I see the tremendous waste of time of physician, physician's staff, patient and pharmacist with our current script system and the necessity for phone-based backup communication," says family physician Andre Chen, who works at Austin Diagnostic Clinic in Texas,
Likewise, pharmacists are eager to give their phones a rest. "All I do is talk on the phone; I'd rather be talking to my patients," says David Coderre, R.Ph., who works at a Walgreens in Ludlow, Mass.
Software makers also say electronic orders will be much more accurate than handwritten ones, but computer professionals as well as pharmacists caution that the computer cannot eliminate all errors.
Britt Thompson, R.Ph., owner of an independent pharmacy in London, Ky., has already discovered two errors–prescriptions entered for the wrong patient. Fortunately, neither patient was harmed because Thompson double-checked the information. The incident reinforces his resolve to continue to inspect prescriptions carefully, even when they come through the computer.
Intermediary forces
An IBM subsidiary, several pharmacy benefit managers and retail pharmacy chains are vying for an early lead in implementing electronic prescriptions to gain a leg up in reducing medication errors, enforcing formulary compliance and reducing telephone time. If the reduction in phone time is achieved, it should more than compensate the physician for spending more time with the computer than with the pad.
There is big pressure to implement these systems because they will allow greater integration of medical, claims, pharmacy and other data. Managed care theorists and HMO administrators are bent on linking all this information so that:
Each provider will have enough information to do his job well;
Individual patients can be tracked and their therapies adjusted in a more timely manner, and
Improved outcomes data can be assembled and better, more standardized treatments can be adopted for diseases.Walgreens was one of the first chains to develop a proprietary system to connect pharmacists with physicians, but it had a difficult time marketing its program to other chains, so it sold the software, called Pre-Scribe, in August 1995 to an IBM subsidiary, Integrated Systems Solution Corp. of Somers, N.Y. Walgreens pharmacies continue to use the program. About 6,500 physicians and 1,000 pharmacies are online; IBM hopes to sign up 40,000 physicians by year-end.ProxyMed developed a system that was used exclusively by its chain of 25 pharmacies in Florida. Company President Jack Guinan says ProxyMed used the system as "a secret weapon to get prescriptions sent to [it] and to increase gross margins in the pharmacy." Eckerd Co., which bought the stores in March 1995, still uses the program. ProxyMed's product forms a paperless trail of pharmacy, medical and insurance claim records. The physician can do stop/discontinue orders and refill authorizations as well as make new prescriptions. The computer checks the prescription against the patient's medical history for such things as drug interactions and allergic reactions, and against the health plan's formulary.

Physicians and pharmacists have great concern that prescriptions will be changed and patient confidentiality breached by these intermediary companies. The AMA's policy is that access to confidential medical information should be limited to those people or agencies with a bona fide need to see it. External organizations, it says, should not be provided online access to a computer data base containing patient medical records. But the policy doesn't specifically address pharmacy data.
Pharmacists' fear
Pharmacists, in addition, worry that some of their responsibility will erode. One of the most important functions of a pharmacist is to check for drug interactions and allergic reactions. But some programs allow the pharmacy benefit manager or managed care organization to send messages to physicians, alerting them that the drug they prescribed interacts with another drug or that they could prescribe a cheaper drug.
At Drug Mart in Nicholasville, Ky., pharmacist Ben Doyle likes the relationship between doctors and pharmacists the way it is–without a middleperson. "These systems are trying to do the drug interaction step at another location, but we already do that," says Doyle. "It might save me a few minutes, but that's part of my job."
Starting this year, Doyle has been participating in ProxyMed's experimental program that faxes him prescriptions from the nearby medical clinic affiliated with the Lexington-based HMO Advantage Care, which has about 10,000 enrollees. Thirty physicians and 35 pharmacies use the system. Eventually the clinic's computers will communicate with Doyle's computer at Drug Mart. He likes the direct fax system. "We don't have to stop and answer the phone, write down the prescription and then transcribe it."
"The whole idea is that when a prescription is written, it is complete and accurate and has been screened for as many things as possible, so when it gets to the pharmacy, it can be filled without any hassles," says ProxyMed's Guinan. "We don't want a bad or problematic prescription to leave the physician's office."
PCS Health Systems, the large pharmacy benefit manager owned by Eli Lilly and Co., has a similar system that links physicians and pharmacies. But unlike ProxyMed's system, PCS's product cannot connect to the managed care organization–not yet, at least. Dan Segedin, PCS's vice president of health systems management, says that by the end of the year, PCS will offer its 1,700 customers, which include managed care organizations, the chance to use its system to improve formulary compliance.
Unlike the ProxyMed and PCS programs, IBM's system would not affect the pharmacist's role in conducting drug utilization review, and thus wouldn't shift that burden to physicians. It connects physicians and pharmacists through an intermediary computer, but doesn't check for formulary compliance or drug interactions.
Mike Jonas, R.Ph., who has been using IBM's program Pre-Scribe since 1992 and supervised 30 Walgreens stores in Milwaukee that used the system, says that he thinks all DUR functions should remain in the pharmacy. "If you take away that job, the pharmacist doesn't have a job," says Jonas, who now consults for IBM.
What will managed care organizations and pharmacy benefit managers do with this newfound information? One suspicion is that some plans will sell the information to pharmaceutical companies, which in turn will use it for marketing. Others say that it's foolhardy to try to prevent pharmacy benefit managers and third-party processors from collecting prescribing information. They say it's inevitable that HMOs and others will get their hands on the data, and that some uses are desirable.
Doyle thinks it's OK for managed care organizations to have access to prescribing information if it's used for medical purposes. "But if it's to be sold to pharmaceutical companies," he adds, "then I have a problem with that."
The National Association of Boards of Pharmacy doesn't object to electronic prescribing per se, but would oppose pharmacy benefit managers making therapeutic decisions about the patient's medication regimen.
Security check
State legislators as well as boards of pharmacy are concerned about security, patient confidentiality and verification of who writes the prescription. There is concern that prescriptions will be entered by nurses, physician assistants or even secretaries using physicians' electronic signatures; similar things, as we all know, happen with phoned and written prescriptions. Pediatrician James O'Neil allows nurses to enter electronic prescriptions. "We're extremely careful and we haven't had any errors," he says.
Another hurdle to be overcome is having to deal with multiple, incompatible programs. If HMO Green and PPO Yellow and Big Blue Computers and White Pharmacy Benefit Managers all have different systems, then there will be trouble.
"It's going to take a lot of coordination among software makers to get it together so when electronic prescriptions do become a possibility, they are able to incorporate that into a software package," says Cataldo.
It may be too soon to toss those prescription slips in the fire, but it seems only a matter of time before every doctor will be writing electronic prescriptions.
Benefits of electronic prescribing
Speedy transmission to pharmacies
Increased accuracy
Improved legibility
Greatly reduced telephone time with pharmacy
Increased accessibility of records by plan management and medical directors
How electronic prescriptions work
As with existing office management software, there will be common features among electronic prescription programs, but each package will be different, depending on the maker.
After seeing a patient and making a diagnosis, you enter medication data into the computer and ask the patient which pharmacy to send it to. Then you transmit the prescription through a telephone connection to the pharmacy's computer–probably through a third party, such as a pharmacy benefit manager, a health plan, a community health information network or a third-party claims processor. The script arrives at the pharmacy on a computer screen or, in an interim implementation, by fax.
Much as he or she does today, the pharmacist then conducts a claims check of subscriber eligibility and determines whether the drug is on the formulary and how much it costs. But some of these new programs will do a criteria check before the prescription gets to the pharmacist, and the physician will bear some responsibility for formulary compliance and detecting interactions with other drugs.
The prescription usually can be filled by the time the customer arrives–a considerable convenience.
This technology will bring more information about a patient's drug use history to physicians, but it will also bring more information of the patient's condition and medical history to pharmacists. For instance, some systems will include ICD-9 codes. At present, pharmacists often infer the diagnosis from the drug prescribed. With complete diagnosis information, pharmacists won't have to guess anymore.
Most programs run on Windows, MS-DOS or Macintosh systems. Physician offices that still don't have communications software and a modem will need them to send electronic prescriptions. Pharmacies will need this equipment, too. If a pharmacy has a fax machine, the system can be programmed to send the information there, but this is clearly an interim step.
---
Our most popular topics on Managedcaremag.com
---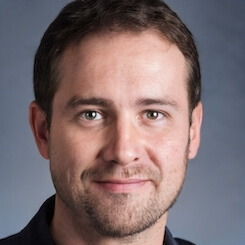 Paul Lendner ist ein praktizierender Experte im Bereich Gesundheit, Medizin und Fitness. Er schreibt bereits seit über 5 Jahren für das Managed Care Mag. Mit seinen Artikeln, die einen einzigartigen Expertenstatus nachweisen, liefert er unseren Lesern nicht nur Mehrwert, sondern auch Hilfestellung bei ihren Problemen.