At a glance
Cesarean Section Appropriateness Collaborative
Chicago, Ill.
Participants: 5 employers, 5 hospitals, 3 health plans
Number of covered lives: 1 million
Goal: Safely to reduce the proportion of cesarean section births
National average C-section rate: 21.2 percent
Chicago area average C-section rate: 24 percent
Program's C-section goal: 15 percent
Strategy: Educate physicians, nurses and expectant mothers about the benefits of vaginal births and dispel preconceived notions about vaginal births after C-section
What do the nation's ninth-largest bank, a Blue Cross and Blue Shield affiliate and a 978-bed metropolitan hospital have in common? They're all interested in reducing the proportion of babies delivered by cesarean section. For the bank and the insurance company, simple math explains why. Hospital and doctor bills for cesarean sections average roughly $12,000; vaginal births cost about half that. For the hospital, today's brutally competitive marketplace is enough to inspire a customer's-eye-view of costs. Plus, physicians say, vaginal births are safer than C-sections, which run the risk of surgical and anesthesia complications.
First Chicago NBD Corp., Blue Cross and Blue Shield of Illinois and Rush-Presbyterian St. Luke's Medical Center are among the participants in a Chicago-based initiative created by the Midwest Business Group on Health (MBGH) called the Cesarean Section Appropriateness Collaborative (CSAC). The program is based on a national initiative sponsored by the Boston-based Institute for Healthcare Improvement (IHI), the brainchild of pediatrician Donald Berwick, who is known for promoting "continuous quality improvement" measures in health care.
Through the institute's efforts, health plans around the country are working with hospitals to lower C-section rates. Such plans include Community Health Plan of Latham, N.Y., and Cigna Healthcare plans in Georgia and Northern California. But the Midwest initiative is going a step further by involving employers, too.
Andrea Kabcenell, R.N., a senior research associate at Cornell University who serves as director of IHI's national cesarean section campaign, says plans and hospitals that don't work with employers can still successfully lower C-section rates, but they're beginning to realize that employers can help them reach the goal more quickly and easily.
Federal push
All of the programs piggyback on the federal government's "Healthy People 2000" initiative, which has asked hospitals to reduce their C-section rates safely to 15 percent by the turn of the century. The national average for C-sections performed was 21 percent in 1994, down from an all-time high of 24.7 percent in 1988.
Some hospitals and health plans have already beaten the target for 2000. Chicago's Sherman Hospital, for example, has lowered its C-section rate to 12 percent. Most experts agree that 15 percent is achievable without any detriment in outcomes to mothers or their babies, says William Rollow, M.D., medical director for Blue Choice, a point-of-service plan offered by Blue Cross and Blue Shield of Illinois that is participating in the program.
The National Committee for Quality Assurance measures both C-section percentages and rates of vaginal birth after cesarean, or VBAC. With widening use of the NCQA quality measures known as HEDIS–Health Plan Data and Information Set–health plans across the country are striving to pull C-section rates downward.
Workforce pregnancies
First Chicago NBD is one of a half-dozen major Chicago-based employers that are supporting the project. Others include chocolate maker Whitman Corp., Quaker Oats Co., Navistar International Transportation Corp., and the Northern Trust Co.
MBGH President Jim Mortimer says that companies with numerous women workers are especially interested in the program because C-sections can mean extra time away from the workplace. In 1993, the average hospital stay for a first C-section was 4.2 days.
Like most banks, First Chicago NBD, the product of a December 1995 merger between First Chicago and Detroit-based NBD Bancorp., has a large percentage of female workers. About two-thirds of its 33,500 workforce are women. The company has a long history of supporting women's health programs, including worksite screening, mammography testing and prenatal education, says Wayne Burton, M.D., vice president and corporate medical director. "There's a commitment to women's health."
First Chicago NBD's preliminary goal is to reduce its overall C-section rate to below 20 percent. Currently, the rate hovers in the mid-20s, but it's hard to pinpoint, says Burton, because there are varying rates for the company's different HMO and traditional insurance plans. But Burton does know that women who participate in the company's prenatal education program are less likely to have C-sections than women who don't.
Rise of the VBAC
To accomplish its mission, the Chicago group has developed an educational brochure on the risks and benefits of VBAC that is being distributed to pregnant women. As the brochure explains, VBAC offers shorter recovery time and less pain. Disadvantages include the risk–less than 1 percent–that the uterine scar from the previous C-section might rupture during delivery. Through the brochure and other handouts the group will attempt to dispel the common misperception: "Once a C-section, always a C-section." The program does not intend to tell women whether or not they should have a C-section, says Burton, a board-certified internist. "These programs are educational and ultimately the decision is left to the employee and her doctor."
Besides distributing educational materials, the CSAC program has recently trained about 300 Chicago-area nurses to be more responsive to new mothers' needs. Mortimer says that a "road show" will hit the streets over the next 18 months to brief doctors and other health care providers. Physicians already involved in the program will speak to other physicians about helping women have successful vaginal deliveries and avoid surprise C-sections.
Blue Cross and Blue Shield of Illinois has also created incentives for its physicians in its POS plan, BlueChoice. Ob/Gyns are reimbursed at different levels according to several factors, one of which is the physician's overall C-section rate. Physicians who reach the desired 15 percent threshold qualify for the best of five payment levels, says Rollow, a family practitioner.
According to Rollow, Blue Cross and Blue Shield of Illinois views the initiative as a wellness program, not as a money saver. "If you asked me to tell you how much I thought we would save if our C-section rate came down to 15 percent, I couldn't tell you," says Rollow. "When we lay out how we want to try and impact our costs, the C-section reduction project is not on the list. It's really seen as a quality improvement project."
Likewise, First Chicago NBD doesn't necessarily have any cost-saving targets either. Says Burton: "Our experience in this area and in mental health has been that if you do the right thing and promote quality of care, there might be some upfront costs, but down the line you're going to save money."
–Paul Wynn
---
Our most popular topics on Managedcaremag.com
---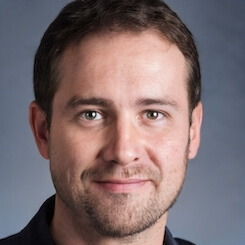 Paul Lendner ist ein praktizierender Experte im Bereich Gesundheit, Medizin und Fitness. Er schreibt bereits seit über 5 Jahren für das Managed Care Mag. Mit seinen Artikeln, die einen einzigartigen Expertenstatus nachweisen, liefert er unseren Lesern nicht nur Mehrwert, sondern auch Hilfestellung bei ihren Problemen.