ETHICS
Last fall, voters in California and Arizona approved ballot measures to allow the medical use of marijuana. It was front-page news early this year that doctors nationwide still could be prosecuted for recommending marijuana. A class action suit just filed in California tries to protect doctors' free speech and their licenses in such cases.
Medicalizing otherwise illegal drugs depends on efficacy and safety data, civil rights and politics. It also, in managed care, depends on the formulary. There is little efficacy data, but lots of grandstanding and loads of politics on this issue.
Why is the marijuana debate important for physicians in managed care?
As some physicians know, dronabinol (Marinol) can be legally prescribed as an antiemetic and appetite stimulant. Dronabinol is related to delta-9-tetrahydrocannabinol, which is related to the same effects, plus the high, in the stuff that is smoked.
Are there different, potentially injurious medical effects from dronabinol and from marijuana?
Dronabinol seems slow to stimulate the munchies and control nausea, some patients report. It is weaker than marijuana, it is expensive, and it is not commonly prescribed.
Marijuana, on the other hand, poses the risk of aspergillus pulmonary infection for the immunosuppressed. Hot, thick smoke inside tender, pink lung tissue, or even graying lung tissue has the usual negative effects– reduced vital capacity and an increased incidence of bronchitis. It has the potential for abuse and it intoxicates–bad for road traffic and bad for drivers.
In dronabinol and marijuana, an important parallel exists in the managed care reality of "therapeutic substitution."
Bob Herbert's end-of-the-year New York Times column recounts ways in which some managed care organizations pressure doctors and pharmacists to switch prescriptions from off-formulary medications to formulary ones. Similar pressure comes in unhappy calls from patients, waiting at Walgreens, unwilling to pay $80 for seven days of antibiotics, wondering if there isn't something cheaper.
Herbert also describes the folly of prescribing cimetidine and a list of other meds to a particular patient, when omeprazole was what was really needed–and prescribed first, only to be switched.
Do some patients benefit from marijuana but not dronabinol? Can some patients afford to grow their own but not afford dronabinol?
There is little hard scientific data readily available to compare dronabinol and marijuana for the same indications, side by side. But different drugs act differently for different patients.
What are the real questions?
If the real question is about effective palliation, then did the California and Arizona referenda get the wrong drugs? After all, the most effective drugs for pain are narcotics. Too few doctors know how to use them well.
Too many terminally ill patients in this country die in pain. Effective palliation requires serious, skilled attention to pain relief, especially near the end of life. It is available –just woefully underutilized.
If the real question is potential for physician abuse of power, then what is the answer?
Federal licensure allows control of the medical marketplace inside of a medical office, between doctor and patient. Federal control of illegal substances is the supervisory power of the state. Mix the two, and duly licensed physicians can prescribe illegal substances. That is a combustible solution if there ever was one.
Unfortunately, the California Action Report, a publication of that state's medical licensing authority, regularly lists more than one physician each quarter whose license is pending or gone because he or she created a drug mill.
If the real question is the potential for drug abuse and deadly use by patients, and those they might unscrupulously favor with their booty, then are there any data to support it? If there are, then Cecil's Textbook of Medicine has not recorded them: "There are no documented fatalities caused by an overdose of cannabis," it reports.
If the real question is the legality of the referenda, then why did the government go after doctors who obey the (new) laws?
The answer is that doctors are increasingly viewed as fallen angels. The public is more ready to accept the fact that some doctors will abuse privilege (and therefore all doctors should be reined in) than it is to accept the importance of the doctor-patient relationship –especially other people's doctor-patient relationships.
Doctors are now easy targets. Imagine television pictures of anorectic, nauseated, perhaps even vomiting cancer patients thrown in jail for seeking relief. Now imagine the ease of finding and investigating a prescribing doctor–at his or her office, or his or her home.
Both marijuana and heroin are schedule 1 drugs. Even physicians with Drug Enforcement Administration licenses cannot prescribe schedule 1 drugs, and the California and Arizona referenda do not call for prescriptions for marijuana. Only verbal or written recommendation is needed.
Heroin was a part of Bromptom's solution, employed successfully in the treatment of cancer-related pain. Heroin was used in the United Kingdom, but not in the United States, where morphine was substituted. And with the development of highly effective medications like morphine–just two acetyl groups away from heroin–heroin isn't needed any longer.
The best scientific argument against marijuana parallels this logic. We have good anti-emetics and adequate appetite stimulants. If there is pain, surely we can relieve it.
What should doctors do?
Doctors should do what every citizen can do. Speak out. Sign petitions. Join a lawsuit.
And act. Civil disobedience is one way. Dancing around the government's action to help patients is another. For example, physicians cannot recommend or prescribe marijuana. Physicians can discuss its effects, what they know about it, and how it compares with other substances, including legal ones. But not recommend it.
For many physicians, the question comes down to whether or not marijuana works. If it works, especially for a terminally ill patient, it should be used. If it does not, or is likely to do more harm than good, then it should not be used. So either it should be prescribable, with DEA number and all, or it should not.
And if it is prescribed, then in this case therapeutic substitution should be disallowed.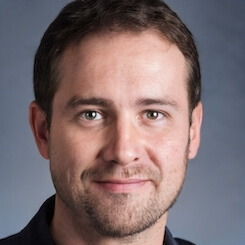 Paul Lendner ist ein praktizierender Experte im Bereich Gesundheit, Medizin und Fitness. Er schreibt bereits seit über 5 Jahren für das Managed Care Mag. Mit seinen Artikeln, die einen einzigartigen Expertenstatus nachweisen, liefert er unseren Lesern nicht nur Mehrwert, sondern auch Hilfestellung bei ihren Problemen.