By Deborah Epstein
Contributing Editor
Both managed care and generic medications are intended to help contain health care costs. One would think, therefore, that managed care patients use more generics than other patients.
One would be wrong.
HMO use of generics is actually about the same as national use, which reached 46 percent of all prescriptions in 1996, says Ed Thwaite, president of E.W. Thwaite Associates Inc., a Totowa, N.J.-based consultancy.
IMS America, too, reported that managed care's use of generics is unexpectedly low. IMS found that 49 percent of prescriptions in the total retail market, but only 47 percent of third-party scripts, were for generics.
"The data indicate that, at first, generics are absorbed more quickly into the cash market," says Mark Gianforcaro, IMS America's marketing director for managed care services.
"In the end, we find that managed care catches up with, but does not surpass, the cash segment," he says.
Apparently it isn't for lack of trying. According to IMS America, 81 percent of group and network HMOs, compared with 70 percent of staff-model plans, used a mandatory substitution policy last year.
Though as a class they lag behind group-model plans, some staff-model plans are in an excellent position to promote use of generics.
But oddly, pharmacy benefit managers (PBMs) may not always encourage the use of generics.
"In a staff-model HMO, you probably find that doctors have a higher generic substitution rate than in PBMs," says Chris Giammona, consultant at A. Foster Higgins, the New York-based employee benefits consulting company. Plans that dispense the drugs themselves can generally attain a higher substitution rate than carved-out prescription plans because they can exercise tighter control over prescribing and dispensing.
In addition, when drugs are dispensed through retail pharmacies, "Patients often request the brand name, since their copayments are low anyway," Thwaite adds.
Managed care organizations' use of generics is thus influenced by the structure of the organization. But there are other features of managed care that affect use of generics as well, and some of these are negative.
Pressure from payers
While generics did account for 46 percent of all prescription unit drug sales last year, because of their lower unit price, they garnered only 13 percent of prescription dollars.
Managed care certainly encourages physicians, patients and pharmacists to consider cost. Employers also want substitution, and PBMs say that they deliver.
Although drugs account for a relatively small proportion of total medical costs (8 percent to 10 percent of corporate health care expenditures, says Arthur F. Shinn, former vice president of clinical services and general manager at Managed Prescription Services, a PBM based in St. Louis), employers still seek to control those costs. And corporate pharmacy benefit programs cost an average of $424 per year per covered employee for companies with over 500 employees in 1995, according to A. Foster Higgins. This reflects a 4.7-percent increase from 1994. (This average is for carved-out benefit plans, and includes employee copayments.)
"Managed care does increase the use of generics," says Giammona of A. Foster Higgins. "This is true not because the doctors want to prescribe them more or the patients want them more, but because of the way the plans are designed and how the PBM interacts with physicians." Plan design elements are critical to managed care efforts to increase use of generics. They include financial incentives, education and direct contact with pa- tients, pharmacists and physicians.
Ameritech, the large regional telecommunications company based in Chicago, provides a prescription benefit that is typical of many large companies. It uses Caremark International for its 60,000 active employees and 45,000 retirees. The PBM mandates generic substitution and makes use of mail-order pharmacists to call physicians who have prescribed a branded drug when a generic was available.
"Our generic rates are surprisingly high, considering we use no financial incentives," says Ameritech's Ellen Friedman, manager of health and welfare plan administration, who attributes this success to interventions by pharmacists.
The effort is highly effective. Even without a lower copayment, generics account for 80 percent of mail-order drugs and 70 percent of retail drugs at Ameritech, Friedman says.
Another telecommunications corporation, SNET in New Haven, Conn., uses a lower copayment for generics than for branded drugs. "The pharmacy benefit is a high priority for us. It takes a big bite of the total health care cost, especially for retirees," says Gerald Martens, manager of benefit planning. There are 17,000 employees and retirees.
SNET uses Medco Containment Services and its standard formulary. "The PBM spends a lot of time with our employees," he says. "It will call the doctor, the pharmacist and the patient to get them onto different drugs."
The universal incentive
Pharmacists are well aware of the financial incentives they receive to dispense generics. "Pharmacies usually make considerably higher markups and profits with generic drugs," Thwaite points out. According to IMS data, even though generics account for only 13 percent of total prescription dollars for pharmacies, they provide 29 percent to 36 percent of pharmacy dispensing revenues.
Some plans also provide higher dispensing fees for generics.
Medicaid managed care plans are definitely pushing generics. E. Paul Larrat, Ph.D., executive vice president of Pro-Mark in Peace Dale, R.I., says Medicaid managed care plans, where permitted by federal waivers, are heavily into generic substitution. But the traditional Medicaid program, he adds, has done little to promote generics.
What, then, are the aspects of managed care that may actually discourage use of generics?
Therapeutic factors, for example, may sometimes make the branded drug less expensive for most patients, including managed care members. "There are a couple of situations in which you wouldn't use generics for therapeutic reasons," says Mary C. Sevon, whose pharmaceutical benefits consulting firm, Sevon Associates, is in Fairless Hills, Pa.
"Some heart and asthma medications, for example, have such narrow therapeutic windows that it wouldn't make sense to have someone switch drugs and then possibly have a problem," she adds.
"Certain generics shouldn't be substituted," agrees Shinn.
Generic, but not equivalent
In addition, branded drugs sometimes require fewer doses for a course of treatment. Some are available in once-a-day formulations, whereas the generics may not be. The branded drugs may therefore be more cost-effective by leading to better compliance, hence better outcomes.
"Managed care will have to understand that there's a cost associated with compliance, and there are real benefits to using medications with, say, one day of treatment as opposed to seven to cure an illness," Thwaite says. Mandatory substitution may not always account for these therapeutic factors.
Another factor is promotion. Many detailers for branded drugs were reassigned from physicians to managed care companies several years ago. Some have recently been reassigned to detail physicians who do a great deal of prescribing under managed care plans.
In addition, deep discounts sometimes manage to knock generics out of formularies.
"On some occasions, generic utilization may not be appropriate, based on contracts negotiated with pharmaceutical companies," Shinn says. "In those cases there may not be a sizable difference between the price of the generic and the brand. With albuterol inhalers, the brand manufacturers are negotiating rebates so the difference between their products and the generic is not that great."
"We used to get rebates that sometimes made it less expensive to use the brand," Sevon says. "That is so less and less these days, however, and incentives from manufacturers are becoming narrower. Manufacturers can't afford to give those price breaks because they have to offer their best price to the government as well, in the Medicaid programs," she adds.
Many companies are therefore offering bonus benefits that are not price-related. "It may be a compliance or education program instead of a discount," Sevon says.
Disease management programs offered by producers of brands may encourage use of branded products, although some experts disagree. "An appropriate disease management program would include general practice guidelines, and those would include the appropriate use of generics," Shinn asserts.
Ownership of PBMs by brand manufacturers may also give branded drugs an important edge, but this claim is also debated. "If a brand-name manufacturer owns a PBM or mail-order company, you would certainly expect it to favor its own drugs," says one consultant.
On the other hand, "PBMs have to answer to their customers, and they'd have a hard time justifying using a brand name when a generic is appropriate," Sevon responds.
The experience of SNET, with Merck-owned Medco Containment Services as its PBM, supports this view. "The PBM doesn't favor Merck drugs, and regular reports show that Merck has the same penetration as under our previous PBM," says Martens.
Whatever the forces at work, in the short run, managed care will work to increase the use of generic products.
Another kind of 'gatekeeper'
"When it comes to generics, pharmacists play a much stronger role than physicians," says Paula L. Centurelli, vice president of business development at Copley Pharmaceutical Inc. in Canton, Mass. "Pharmacists are linked with drug reimbursement programs via computer and they control dispensing. Managed care recognizes that pharmacists are very influential. They are the gatekeepers."
Deborah Epstein is a freelance writer in West Milford, N.J.
Sales of generics have risen steadily in the last five years, reaching 46 percent of the total prescription market in 1996 (based on unit sales).
---
Our most popular topics on Managedcaremag.com
---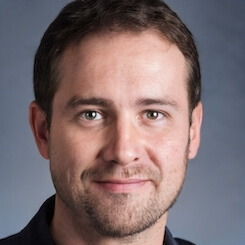 Paul Lendner ist ein praktizierender Experte im Bereich Gesundheit, Medizin und Fitness. Er schreibt bereits seit über 5 Jahren für das Managed Care Mag. Mit seinen Artikeln, die einen einzigartigen Expertenstatus nachweisen, liefert er unseren Lesern nicht nur Mehrwert, sondern auch Hilfestellung bei ihren Problemen.