Would today's uninsured be disproportionately heavy users of health care services if they were brought into HMOs? That question has long haunted the debate about the 42 million Americans who lack healthealth coverage. Now researchers at Kaiser Permanente of Colorado have suggested that in most respects the answer is no.
In a study, they found no significant difference between the newly insured and other new enrollees in hospital admissions, hospital days or the use of prescriptions and laboratory and radiologic tests. But the previously uninsured visited doctors' offices more frequently because they felt they were in poor health. They also smoked more and had a higher incidence of diabetes.
"The study indicates that the uninsured do not overburden HMOs and can be cared for at moderately higher expenses than the general population," says pediatrician Harvey Bograd, M.D., co-author of the study, which appeared in the April 2 Journal of the American Medical Association.
Bograd and his colleagues compared 346 previously uninsured patients enrolled at Kaiser Permanente of Colorado with 382 insured commercial members of the group-model HMO, which covers more than 335,000 enrollees. Both groups were measured, among other ways, by the number of outpatient visits to primary care and specialty doctors; outpatient pharmacy, laboratory and radiology use; hospital admissions, hospital days and duration of enrollment.
The authors did find that the previously uninsured used specialty care 51 percent more often. Perhaps surprisingly, a greater proportion of the insured group reported high levels of cholesterol and blood pressure. Researchers attribute this finding to the group's better access to tests and preventive measures that would detect such conditions.
Fledgling Group Will Represent 'Hospitalists'
Until now, the nation's estimated 1,200 "hospitalists"– designated admitting physicians who take over for primary care doctors when their patients are hospitalized–didn't have a professional association to represent them. But last month, Winthrop Whitcomb, M.D., of Springfield, Mass., and John Nelson, M.D., of Gainesville, Fla., founded the National Association of Inpatient Physicians.
Whitcomb, director of inpatient medical services at Mercy Hospital, says that hospitalists are growing in number as more office-based physicians find they can't juggle hospital duties too. The group's organizational meeting took place in mid-April at the University of California at San Francisco. The annual meeting will be held in mid- to late 1998.
Physicians who spend most of their time in inpatient medicine are welcome to join, says Whitcomb.
For more information, contact him at 271 Carew St., Springfield, MA, 01104.
Massachusetts Supplies Public With Doc Profiles
Since November, the phone has been ringing off the hook at a newly established Massachusetts state office that people can call to get doctors' disciplinary and malpractice records.
The office, overseen by the state's Board of Registration in Medicine, received 15,000 requests for physician profiles during its first month. Since then, the calls have leveled off at about 200 per day.
Consumers are not the only ones calling in. HMOs, malpractice lawyers and doctors call for the same information. Project coordinator Wayne Mastin says public reaction has far exceeded expectations.
Mastin and his team of temporary staffers are about to implement Phase II of the project. A World Wide Web page is being developed, and CD-ROMs will eventually be sold in public libraries.
New York and Florida have implemented similar but less comprehensive programs. New York has an Internet site listing doctors' disciplinary records, and Florida offers a book of doctors' malpractice records. Other states have expressed interest in similar programs.
HMOs Permit Easier Access To Specialists
Responding to members' complaints, Humana is simplifying its specialty referral system by eliminating preauthorization requirements by medical review committees. Primary care physicians will continue to decide whether a referral to a specialist is needed, but doctors' decisions will be reviewed retrospectively rather than prospectively.
Humana spokesman Greg Donaldson says the old system was unduly burdensome for physicians and patients. The new one is not a cost-saving initiative, he adds, but more of a customer service program.
The system took effect April 1 in all 18 states in which Humana operates HMOs except Florida, where it was to be introduced this month.
Humana's move follows those of other health care plans, including Oxford Health Plans and four HMOs in California –PacifiCare, Blue Shield, Blue Cross and Health Net–that have adopted similar referral systems.
Study: HMOs Cut Workers' Comp Medical Costs
In a two-year study financed by the state of Washington's Department of Labor and Industries, HMOs' workers' compensation programs lowered employers' health care costs by 27 percent by reducing X-rays, pharmacy expenses, outpatient surgeries and physical therapy. In the process, however, injured workers who received treatment from HMOs were dissatisfied with their level of and access to care compared with those who were in fee-for-service programs. Workers from the two groups showed similar return-to-work times.
Lead investigator Thomas Wickizer, Ph.D., of the University of Washington told the Tacoma, Wash., News-Tribune: "Most of the dissatisfaction had to do with workers having fewer choices about doctors and clinics. But that's inherent in managed care. Having fewer choices is a large part of what makes managed care more cost-effective."
The study followed 20,000 workers, of whom 7,000 received care through managed care clinics. Workers in this group had to see a specific doctor who had been specially trained to get employees back to work as quickly as possible.
Washington's Department of Labor and Industries, which oversees 154,000 companies and 1.3 million employees, will talk to business leaders and labor representatives before instituting any policy changes.
Accrediting Group Changes Flavors Of Alphabet Soup
The Utilization Review Accreditation Commission, better known as URAC, has changed its name to the American Accreditation HealthCare Commission, or AAHCC. A 17-member board approved the decision in March. AAHCC President Garry Carneal says the name will better reflect the organization's diversified accreditation programs.
Internists give managed care organizations a mixed review
The American College of Physicians conducted 417 telephone interviews to gauge internists' participation in–and views about–managed care. Nearly 90 percent of the respondents are affiliated with managed care plans, and the median number of contracts for internists is seven. Fifty-seven percent are satisfied with their managed care contracts, and nearly 90 percent of those interviewed have not been deselected or affected by a gag rule.
How satisfied are you with managed care organizations?
SOURCE: AMERICAN COLLEGE OF PHYSICIANS, PHILADELPHIA
---
Our most popular topics on Managedcaremag.com
---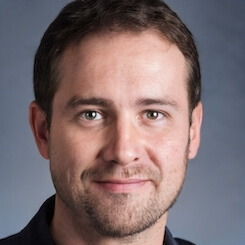 Paul Lendner ist ein praktizierender Experte im Bereich Gesundheit, Medizin und Fitness. Er schreibt bereits seit über 5 Jahren für das Managed Care Mag. Mit seinen Artikeln, die einen einzigartigen Expertenstatus nachweisen, liefert er unseren Lesern nicht nur Mehrwert, sondern auch Hilfestellung bei ihren Problemen.