| | |
| --- | --- |
| At a glance | UNITED AUTO WORKERS |
| Goal | Balance health care needs of current members, new hires and retirees. |
| Strategy | Accept provision in contracts with Big Three car companies that require new hourly workers to join managed care plans for first two years of health coverage. Reject copayments and deductibles for current workers. |
Employers have tried various carrot-and-stick approaches to encourage employees who have grown accustomed to indemnity health insurance to try managed care plans. Some companies simply bit the bullet and eliminated the indemnity option entirely, figuring it was better to make a painful transition quickly. Others offered financial incentives to employees who switched to managed care, usually some combination of broader coverage or lower out-of-pocket costs.
The difficulty of persuading people to overcome apprehensions about managed care helped propel point-of-service plans and open-ended HMOs to the point where they were the fastest-growing part of the managed care business over the last decade. Such plans attempted to soothe the wariness of potential enrollees who feared they would be locked into a too-restrictive benefit plan if they joined an HMO. Designers of point-of-service plans often described them as transitional, a way of saying of managed care, "Try it, you'll like it."
Like most large companies, the nation's Big Three auto makers, General Motors, Ford and Chrysler, are eager to move employees into managed care plans. But any effort to change health benefits for their combined 400,000 hourly workers must pass muster with the United Auto Workers.
For the most part, health care benefits in the most recent Big Three-UAW contracts, ratified late last year, are carried over from the 1993 contracts. In 1993, "the Big Three wanted to steer union members into managed care health plans," according to The Detroit News. "But the UAW sidestepped that that idea by accepting lower wages over three years for new hires." At first, new hires receive 70 percent of the base rate for their job classification. They reach the top wage rate in six increments of 5 percent each over three years.
Last year, the issue of moving employees into managed care plans came up again, and again the treatment of newly hired hourly workers was at the heart of the agreement. For the first time, a provision requires new hires to join HMOs for the first two years they have benefits. Only then will employees be able to choose traditional Blue Cross indemnity insurance. As in the previous contracts, health coverage for new hires kicks in after seven months on the job.
While no one knows precisely how many people the three companies will hire over the next few years, a study conducted at the University of Michigan estimated that the Big Three auto makers would need to hire 220,000 workers, half of them in Michigan, from 1995 to 2003 to replace retirees.
The Big Three's big savings
Since it's reasonable to expect that new employees will tend to be younger and healthier than the retiring workers they replace, and thus more amenable to the HMO style of care, the companies hope that many of the new workers will stay in HMOs even when they no longer have to. But whatever happens in the long run, significant savings for the companies are likely in the three-year life of the contracts. For example, Ford, which employs 105,000 UAW members, expects to save $60 million over the next three years because of the new rule. General Motors, with a union work force of 236,000, should save more, and Chrysler, with 65,000 UAW members, less.
While it accepted the new-hire provision, the union rejected attempts by the companies to impose deductibles or copayments on current union workers. The union rejects as "a penny-wise, dollar-foolish approach" the view that copayments and deductibles are the only way to rein in health care costs. "First, copayments and higher deductibles don't reduce health care costs overall, they simply shift costs," according to the section of the UAW's Word Wide Web site that answers frequently asked questions about the union. "What's more, to the extent that copayments and higher deductibles discourage people from seeking care until their condition gets really serious, these cost-shifting mechanisms can actually result in higher health care costs as well as other costs such as lost work time and disability payments."
The new Big Three-UAW contracts continue and expand existing quality-of-care initiatives. A new care management system is expected to help doctors look at up-to-date information on "best practices." The system will first be installed in several HMOs and preferred-provider organizations and later expanded to employees who have indemnity coverage.
The union and companies will expand a pilot case-management program that now focuses on severe cardiac care patients in Michigan. The program, called Coordinated Care Management, gets the patient and physician working with a care manager to develop an individual treatment plan that includes preventive, acute and chronic care. Under the new contracts, the pilot will be expanded to other geographical areas and will focus on additional diseases, starting with diabetes and asthma.
The union and companies also agreed to increase HMOs' and PPOs' accountability for quality of care, using standards developed by groups such as the National Committee on Quality Assurance and the American Accreditation HealthCare Commission.
The latest UAW contracts with GM, Ford and Chrysler all run through Sept. 14, 1999.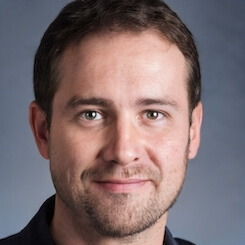 Paul Lendner ist ein praktizierender Experte im Bereich Gesundheit, Medizin und Fitness. Er schreibt bereits seit über 5 Jahren für das Managed Care Mag. Mit seinen Artikeln, die einen einzigartigen Expertenstatus nachweisen, liefert er unseren Lesern nicht nur Mehrwert, sondern auch Hilfestellung bei ihren Problemen.