In a major coup, Kaiser Permanente has obtained the endorsement of the AFL-CIO as the HMO of choice for its 13 million members. In return, Kaiser formed a partnership with the AFL-CIO that will give 50,000 Kaiser employees who are AFL-CIO members unprecedented say in how to improve patient care and their work environment. "This could be a model for other labor-management agreements in HMOs," said AFL-CIO President John Sweeney.
Nationally, Kaiser has about 75,000 employees, including about 10,000 non-unionized physicians. The labor pact mostly covers nurses, social workers, radiologists, optometrists and janitors. Of Kaiser's 7.9 million enrollees, nearly 2 million are in unions.
A week before the agreement was reached, hundreds of Kaiser nurses staged a one-day strike. The California Nurses Association criticized the new agreement, saying that it won't change Kaiser's plans to close hospitals and reduce staff. The nurses' union is not part of the AFL-CIO.
The partnership, which has been on the table for more than two years, is said to be modeled on agreements between the "Big Three" auto makers and the United Auto Workers. As with the auto worker contracts, Kaiser and the AFL-CIO have not relinquished collective bargaining or contractual rights.
Patients Reject Substitution of Drugs: Survey
More than half of those contacted in a recent study strongly opposed the practice of switching prescriptions for lower-cost alternatives. Eighty-five percent supported some form of governmental intervention to prevent mandatory substitution of narrow therapeutic index (NTI) drugs without approval from a doctor or patient. They were somewhat less opposed to generic substitution in general.
Nearly one in five respondents believed they had experienced a medical problem when a drug was switched. The study also found that Americans are unaware that some health plans practice drug switching that in some cases doesn't require the consent of patient or doctor.
The study was conducted for the Health Alliance for NTI Patient Safety, which includes, among other groups, the American Medical Association, the American Psychiatric Association and the National Stroke Association.
Mayo Becomes More Than Just A Specialty Clinic
Once a bastion of specialty care, the Mayo Clinic is transforming itself into a modern integrated delivery system. In what could be considered a small revolution, Mayo is diversifying to meet the demands of the market. While Mayo's core business is–and will remain–its specialty care clinics, the Rochester, Minn.-based company has two HMO licenses and a third pending, owns or contracts with many hospitals and has acquired or created several primary care centers.
"Mayo has been managing care for over 100 years, but hasn't been involved in managed care insurance plans until recently," said Russell Heigh, M.D., medical director of Mayo Health Plan Arizona.
In the mid-1980s, the clinic decided to branch out into two expanding markets: Scottsdale, Ariz., and Jacksonville, Fla. Late last year, Mayo's HMO license was approved in Florida; Arizona has not yet taken action. In both markets, Mayo is in the midst of an ambitious plan to build primary care centers and–in Arizona–a five-story, 178-bed hospital with a liver and kidney transplant suite.
Mayo's decision to become an integrated system is partly in response to demands by employers. In Arizona, American Express and Motorola were interested in giving their employees the option to use Mayo's services. Mayo built or acquired several primary care centers, but soon realized it had to offer an insurance product. Its HMO, Mayo Health Plan Arizona, is an essential component of Mayo's integrated delivery system strategy, said Heigh.
In the competitive Florida market, Mayo isn't trying to be a 100,000-member HMO, says Patrick M. Healy, president and executive director of Mayo Health Plan.
"So that makes us a little bit different from a Wall Street-driven-type company."
---
From clinic to integrated delivery system
Founded in Rochester, Minn., to provide specialty care, Mayo is diversifying by building hospitals and primary care clinics–and starting HMOs.
Rochester, Minn.
Scottsdale, Ariz.
Jacksonville, Fla.
Established
1892
1987
1986
HMO license granted
1986
Pending
December 1996
Enrollees
4000
––
250
Hospitals
10 owned, relationships with 21 others
Constructing 178-bed hospital that will open in mid-1998; works with 1 other hospital
1 owned, contracts with 2 others
Primary care centers
60, most owned by Mayo
8 owned (1 under construction), works with 80 others
4 owned (1 under construction)
Number of doctors
1,586 on staff
300 under contract
700
535
Doctors in primary care
70%
35%
30%
Americans uneasy about drug substitution
Opinion Dynamics Corp. asked 12 questions about generic substitution, including whether the 512 respondents approved substitution without prior notification of patient or doctor and whether they had experienced problems after a prescribed drug was switched to an alternative.
Attitude toward health plans and/or pharmacies substituting less costly versions of a prescribed drug without telling the patient or the doctor who wrote the prescription:
Respondents' belief that they had had a medical problem because of generic substitution:
SOURCE: OPINION DYNAMICS CORP., CAMBRIDGE, MASS.
HMOs Are Not Cheapest Option, Says Cost Study
Which type of managed care plan costs employers the least? If you guessed point-of-service plans you're correct. Sorry, no cash prize.
Based on 1995 data, POS plans cost about 4 percent less than HMOs, according to Towers Perrin, an international management consulting company headquartered in New York. The actual cost per employee in a POS plan was $3,587, compared with $3,727 in an HMO. In comparison, preferred-provider organizations cost $3,960 per employee and indemnity plans, a distant fourth, $4,491.
Accordingly, many big employers have quickly added POS options. In 1994, only 54 percent offered POS plans, but that figure increased to 70 percent in 1995. Ninety-one percent of employers offer HMO plans, while 70 percent provide an indemnity plan. Despite the indemnity option, only 28 percent of eligible people actually enrolled in traditional plans in 1995, down from 43 percent in 1994.
NCQA Drafts Guidelines for Doc Certification
To reduce redundancy for health care plans and intrusion on doctors' practices, the National Committee for Quality Assurance is developing a certification program for medical groups and independent practice associations that is intended to streamline the entire accreditation process. After a compressed comment period, NCQA will launch the program in October.
Many managed care organizations delegate or contract with medical groups to handle certain responsibilities, including utilization management, credentialing, quality management, preventive health, members' rights and medical records. These six areas will be reviewed under NCQA's Physician Organization Certification program, which was designed to complement its accreditation program for managed care organizations. It is expected to save money for plans and time for physicians.
The program is geared toward practices with 50 or more physicians, including practices that do not contract with a managed care plan for all six activities. NCQA's survey team will visit the practice for from one to three days and if the group meets all requirements, certification will last for one year. Upon a second review, medical groups will be eligible for three-year certification.
Two Nonprofit Plans To Merge On West Coast
In a landslide, the members of Group Health Cooperative of Puget Sound endorsed their health care plan's decision to join forces with Kaiser Permanente Northwest.
Upon regulatory approval, the two legendary nonprofits will unite as Kaiser/Group Health, which will oversee Kaiser Permanente Northwest, Group Health Cooperative of Puget Sound and Group Health Northwest. The managed care organization will serve more than 1 million people in Washington, Oregon and Idaho.
The partnership will not drastically change either plan's current operations. Group Health will remain member-governed and its president and CEO, Phil Nudelman, Ph.D., will become president and chairman of Kaiser/Group Health. An 11-member board will oversee the new company.
Group Health's doctors are in the midst of forming Group Health Permanente, which would be affiliated with the other Permanente medical groups that contract exclusively with Kaiser. Fortunately for physicians, the health care plans don't overlap in any market, so their jobs are secure. But some redundant administrative positions may be eliminated.
Hung Jury in NYC On Physician-Patient Relations
Fewer than half–45 percent–of New York City primary care physicians surveyed by Global Strategy Group said they felt that managed care has harmed doctor-patient relationships.
Eleven percent of the 200 respondents felt that relationsips with patients had improved under managed care.
Commissioned by the New York Doctors MSO (management services organization), the survey asked about professional issues, too. Fifty-one percent said managed care had impaired their ability to exercise professional judgment, and 47 percent expected the problem to get worse. Ten percent experienced improvement.
---
Our most popular topics on Managedcaremag.com
---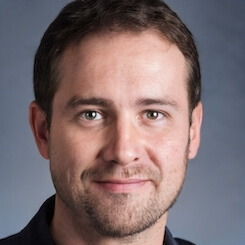 Paul Lendner ist ein praktizierender Experte im Bereich Gesundheit, Medizin und Fitness. Er schreibt bereits seit über 5 Jahren für das Managed Care Mag. Mit seinen Artikeln, die einen einzigartigen Expertenstatus nachweisen, liefert er unseren Lesern nicht nur Mehrwert, sondern auch Hilfestellung bei ihren Problemen.