Americans are hungry for medical information, and they're getting more of it than ever. Some are even retaining consultants who specialize in helping them get the most from doctors and health plans.
It's 1955, standard Norman Rockwell medical-office setting. The white-coated general practitioner pours a few pills into a bottle, hands them to the patient and pats her on the back as she heads home to rest and take her medication. On the way out the door, she flashes a grateful smile.
Now flash forward to 1997. The patient arrives with a written list of questions and 50 pages of fuzzy computer printouts from the Internet. Dan Rather told her last night that she shouldn't take the medication you offer–there could be bad side effects. And she keeps mentioning another doctor. He told her to ask this; he thinks she should do that.
Welcome to the new world. You and the patient are now "partners." Of course, patients always had the final responsibility for making treatment choices with the information you gave them. But today they're much more likely to be armed with a variety of other information, too, and to be suggesting other treatment possibilities. They may even have hired a consultant to help them deal with you.
"In every facet of life, people today are finding it necessary to make more of their own decisions about the services they require," says Jack Lord, M.D., chief operating officer of the American Hospital Association in Chicago. "In medicine, that means they want to evaluate treatment options in the context of their personal values."
"With banks, with stores, with car mechanics, suddenly everyone is questioning everything and demanding their rights," says Michael A. Donio, director of projects of the People's Medical Society, an Allentown, Pa., group started by the Rodale health organization. "Similarly, all of the professionals in the health care system have organizations to protect them–doctors, hospitals, laboratories. Who is for the consumer?"
Donio's answer, of course: his own group, which publishes books such as Managed Care Made Easy and Take This Book to the Hospital With You. "We translate for the consumer," he says. "If you want to apply pressure, you need to know where to do it."
But wait: If you and the patient or plan member are now "partners," why must experts be brought in to help him "deal with" you or "pressure" you? The answer relates partly to the new insistence on making one's own decisions, and partly to a new profusion of ready information. Turns out the new "partnership" is a wary one.
According to an AHA study called "Eye on Patients," many patients think the health care system is too complex. More than a third of the respondents said they didn't have enough say in their treatments. In a survey reported in USA Today in January, four of five patients said quality of care was compromised by the desire of providers to cut costs.
"Patients suspect that they are not being told about treatments because of their cost," says Mitzi Krockover, M.D., medical director of the Iris Cantor-UCLA Women's Health Center in Los Angeles. "And time is at a premium. As the length of appointments decreases, patient satisfaction decreases. We are constantly looking for ways to provide information outside the office setting."
There is no shortage of knowledgeable and not-so- knowledgeable sources. A decade ago, patients were already finding new kinds of medical information in new places. Today, informed by everything from the Internet to the evening news, they're looking for help in synthesizing the informational overload and drawing recommendations from it. And their search for that help isn't stopping at physicians and health plans.
The medical coach
Elise NeeDell Babcock, founder and past president of Cancer Counseling Inc. and author of When Life Becomes Precious (Bantam trade paperback, 1997), recounts her efforts to make one patient an aggressive consumer of medical services, insisting on second opinions and immediate surgery for lung cancer, even though the patient herself was inclined to go along with the advice of her first doctor, who had proclaimed her inoperable. Thanks in part to Babcock's persistence, that patient survives in good health.
For her own troubled second pregnancy in the wake of several miscarriages, Babcock hired a consultant at a big-name medical school to coach her. "I paid for the high-risk pregnancy doctor when my health plan would not," she says. "That's why my daughter's here," she asserts.
From her reading and consultations with friends, Babcock learned about injections to prevent premature labor and a late-pregnancy amniocentesis to appraise lung maturity in the fetus. But her thoughts on dealing with health plans may raise a few hackles.
"I never talked to the person who answered the phone at my health plan," she recalls, "always the supervisor. You can decide what you need. There are doctors at every major medical school who will help you if you ask. Going outside your health plan can save your life."
In the Scottsdale, Ariz., area, some proactive patients have discovered a company called Patients Always First, run by Sheldon P. Kottle, M.D. A board-certified nephrologist and former owner of a dialysis center, Kottle gave all that up to found and run a medical information service that he believes to be unique in the U.S.
"The new medicine is different, and adapting to it is difficult," Kottle explains. "I used to be able to give every patient Rolls-Royce treatment. Then I could no longer offer what I wanted to offer.
"I am not against managed care," he continues. "I used to be part of it. But people have a love-hate relationship with their doctors. They want to trust them, but they don't. The general trend these days is to question. And you really should question."
PAF operates on a yearly subscription basis (about $120). It takes a complete medical history that requires more than an hour for each client, entering all the information into the computer. Each time the client sees a doctor, he or she is urged to call and update the record. Kottle and his staff are then available around the clock to counsel clients about the care they are receiving –or should be receiving.
"To make the medical system work properly, you need to use it properly," he says.
"Let me give you an example. The Army decided back during the Civil War to find the smartest officers it could to do triage. Then it trained them to become highly skilled triage officers. The Army was correct. This system proved itself during three or four wars. In health care today, however, triage is done by the lowest-level person, a clerk in some cases. I didn't think this was right. That person works for the health care company, not the patient. You simply cannot have two masters."
Kottle decided to represent the patient, and although large health plans in the Phoenix area would like him to funnel patients to them, he declines. He does check physician education and credentialing for his clients, and looks for complaints and lawsuits against a physician.
However, Kottle's main function is to "package" (his word) his clients to deal with their own primary care physicians and health plans. "I give them lists of questions to ask," he reports. "You know, I had more than 30 physicians as patients when I was in practice. All of them questioned everything." PAF also walks its clients through the diagnostic process, faxing them informational articles and recommending needed tests–whether or not those tests are covered by the patients' health plans. He's big on patients having more information on therapeutic strategies. "Who is going to pay for a second opinion on what your primary care physician does or tells you?" Kottle inquires. "That's why I'm here. I work for the patient, no one else."
"I help people state the problem to the doctor so they can get the answer they need," he explains. "They tell me, 'I just don't feel good,' but they won't say something like that to the doctor. They are afraid if they complain of something, they'll have it. Especially fatigue–they're afraid it's cancer, so they don't tell the doctor they're tired all the time. I help them state the problem, and I tell them the information they're entitled to get."
So what sorts of questions do patients ask PAF? "They don't care much about a doctor's certification, but they do like to know if the doctors have complaints against them," Kottle says.
Geneticist Vincent M. Riccardi, M.D., is a former physician credentialing officer and utilization review specialist for health care companies. "Health care has become negotiated care," is the motto of American Medical Consumers, the membership organization he founded recently in La Crescenta, Calif.
Now claiming about 80 members, AMC helps patients negotiate with their health care companies to get needed services. "We see if their issue is one of medical decision making as opposed to benefit decision making," Riccardi says. "If it is, we invite them to join ($135 a year, refundable if AMC cannot help).
"One example of someone we could help was a young couple with a five-month-old son who had an inguinal hernia. Their health plan would not approve a pediatric surgeon. I offered to call the medical director, but the father said he wanted to handle it. So we went over the questions the father would ask the plan's surgeon: "What is your experience operating on five-month-old infants?"; "What is the experience of the anesthesiologists with five-month-old infants?"; "What about the recovery room personnel?", and "Will you sign an affidavit saying you swear the outcome will be the same as if a pediatric surgeon did it?" The couple got their pediatric surgeon.
"Listen," Riccardi adds, "I spent years interpreting plan language to benefit the payer. Doctors often leave out the phrase 'medically necessary' when requesting deviations from the plan. All I had to see was 'patient requests' on a form and I would turn it down."
Sometimes, care has been good
Riccardi says he doesn't try to get his clients what they want, necessarily, but what they are ethically entitled to. In one case a man needing surgery "had obtained two consults and wanted the plan to pay for a third. He liked the third doctor, who was off the plan." The plan wanted to send him for a fourth consult, but he resisted. "We said, 'Why not? You might like this guy as much as the other one.' He went, he did, and he got the surgery from a plan doctor. The point is he had received good care and we told him so."
Riccardi is concerned about the quality of the "informed" part of "informed consent." "I force doctors to go through the entire litany of informed consent before the client agrees," he says. "Itemization of what is covered by the plan, the benefits, the risks, and all the alternatives."
Yet he also tells clients to "use the H-word a lot. Say, 'I need your help. Can you help me?'
"A major source of problems is the doctors," he adds. "They are not assertive enough about saying, 'Stop, hold on, this is what this patient needs and what this patient has to have.'"
Given the right reference sources, do patients have the ability to manage their own care?
Molly Mettler thinks so. She is head of the Healthwise Communities Project of Boise, which has taken aim at four southwestern Idaho counties. "We are going to make 278,000 Idahoans the best-informed, most empowered health care consumers in the world," she says.
The project's Healthwise Handbook first took the form of mimeographed pages in a binder. Now it's in its 13th edition, with 13 million copies in print.
Mettler also runs a telephone advice service and an Internet site (www.hcp.org).
"Being a passive patient," Mettler contends, "is as big a health risk factor as obesity or smoking."
The Healthwise Handbook has become sort of a gold standard for self-care, but in the widening array of health care information, how is the average consumer to find what is most reliable? "I say it's like hunting for wild mushrooms–what you get can be great or it can be toxic," Mettler says.
Often the rule of thumb is that information– say, on Internet sites–that is offered by major health organizations such as the Mayo Clinic or Kaiser Permanente is more reliable than that put out by a single practitioner.
"One of my colleagues told me that when patients bring him 'that crap from the Internet,' as he put it, he throws it away," says Kottle of Patients Always First. "I told him he shouldn't do that; he might learn something."
"I find all that information most helpful," agrees Homer L. Chin, M.D., assistant regional director of the medical division of Kaiser Permanente in Portland, Ore., which has two extensive web pages, one with background information on physicians. "I am especially happy that the patient is involved. I enjoy it!"
The new ways do have a bright side. "Informed patients sue less often," says Babcock. "I wouldn't say they demand less health care, but I think informed patients take less of a doctor's time." And Healthwise statistics indicate that so-called "self-care" can prevent needless medical visits. More than one-third of respondents surveyed reportedly said the company's information had saved them trips to the doctor or emergency room, with a resultant savings of $2 million for their health plans.
---
Our most popular topics on Managedcaremag.com
---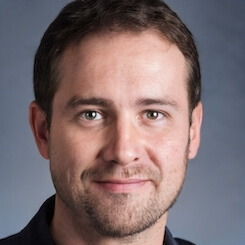 Paul Lendner ist ein praktizierender Experte im Bereich Gesundheit, Medizin und Fitness. Er schreibt bereits seit über 5 Jahren für das Managed Care Mag. Mit seinen Artikeln, die einen einzigartigen Expertenstatus nachweisen, liefert er unseren Lesern nicht nur Mehrwert, sondern auch Hilfestellung bei ihren Problemen.