They've done it! The White House and Congress have had numerous big sit-downs on the budget and finally closed in on an "agreement." The president and Congressional leaders have agreed to balance the budget by 2002 (for the first time since 1969)–helped in no small part by bullish predictions of future revenues. "A golden moment for America," intoned GOP House Budget Committee Chairman John Kasich of Ohio.
The bulk of the cuts would come out of Medicare, which would take a $115 billion hit over the next five years. Purportedly, this will ransom the program until 2008, while adding benefits such as mammograms and diabetes testing. Home health care costs would be transferred to general revenues, partially offset by increased premiums. Medicaid also took a cut–although a lesser one–of $15 billion. Heads-up, hospitals: Most of that would come from the disproportionate-share payments! Also in the bill is money to insure 5 million children.
Although most of the I's are dotted and congressional leaders say the major points will basically be rubber-stamped by the committees, it is not a completely done deal until the president signs on the dotted line.
Meanwhile, the redoubtable Republican senator from Texas, Phil Gramm, has cooked up a whole new approach: privatizing Medicare. Stay with me; this is not as weird as it sounds. The present Medicare system would be replaced with a new system in which the cohorts born within each calendar year would contribute to a different pooled insurance plan.
Gramm, we should note, is a respected health player, charged by Senate Majority Leader Trent Lott with coming up with health initiatives for this Congress. This is one of them. The plan would set up a $2,500 deductible insurance policy for each retiree (thought to be "close" to the $870 hospital deductible and $1,100 cost of Medigap currently paid by most retirees). This would pay all costs over and above the deductible, including prescription drugs. The contribution would be 1.36 percent of income and would be mandatory. Those over 40 would stay in the current program until it is phased out, and everyone would continue to pay to support the current retirees.
But what about Medicare funds that now go to finance graduate medical education and disproportionate-share payments to hospitals, not to mention the countless other things financed by Medicare? Good questions.
Bill Would End Health Plans' ERISA Exemption
No question, some GOP members of Congress are gunning for managed care. Notable among them are Rep. Charlie Norwood from Georgia and Sen. Al D'Amato of New York. They are sponsoring the Patient Access to Responsible Care Act, already nicknamed PARCA.
Sporting 60 bipartisan cosponsors in the House, the legislation would prohibit all private insurance plans, including self-funded employer plans, from limiting discussion of patient options, requiring preliminary authorization for emergency treatment or giving incentives to physicians and other providers to limit necessary care or access to specialists when recommended by primary care physicians.
All private plans would also be required to offer point-of-service options for patients who want to go off-network (although they would have to pay a differential).
In addition–and very importantly–this bill would allow consumers to file malpractice suits against health plans now exempted from state laws by the Employee Retirement and Income Security Act, better known as ERISA.
This initiative, too, is far from a done deal, but because of public concern, it seems to have staying power.
GAO Pinpoints Overpayment to Medicare HMOs
The Government Accounting Office says it has figured out why, at 95 percent of the average per-capita costs in a county, HMOs have been paid too much for their members' care.
It seems that, to put it simply, the Health Care Financing Administration has been using the average cost of only the fee-for-service enrollees as the average for the county, not the average including the HMO enrollees, thus overstating that county's average.
Also, the greater the HMO enrollment in a county, the greater the overstatement of average costs.
Test Makers Squabble Over Medicare Market
As lawmakers approve more preventive tests for Medicare beneficiaries, the manufacturers of various tests are gouging each other in the halls of Congress to ace out their competitors as the approved test.
Colonoscopy verses barium studies: which is best for detecting colorectal cancer? Both sides have fielded law firms in the cause. This has led to a battle over the efficacy of the two screening methods. Amazingly, such minutiae may be decided in the hallowed halls.
HHS Unveils Plan For Clinical Labs To Police Selves
June Gibbs Brown, the Department of Health and Human Services' inspector general, released a plan to help labs self-regulate, self-report and prevent fraud. Under the model, labs would have to produce written standards of conduct, inform employees of areas of potential fraud, develop education programs, audit compliance, discipline employees who are involved in questionable activities, and have clear guidelines on when an employee should be fired.
When a lab is found to have Medicare or Medicaid fraud problems, having this program in place could ameliorate penalties, Brown said. Model programs, she added, are in the works for hospitals and the managed care industry.
Take as Needed…
New standards for HEDIS 3.0 –the Health Plan Employer Data and Information Set–have been released by the National Committee for Quality Assurance. The idea is to compare apples and apples when health plans submit data…. As more for-profit hospitals take over not-for-profit institutions, local communities suffer –in the eyes of Congress, anyway. Once the investors own the hospital, critics of these deals say, it can be resold to an entity over which local officials have no control. Twenty-six states are working on controls, and California and Nebraska have already passed bills that might act as models for federal action. All details of the sale would have to be revealed to the state attorney general, state health agencies would monitor the transaction, and the not-for-profit CEO would not be able to profit from the changeover…. Expected late this summer are new Stark self-referral rules. Physicians will no longer be able to keep their own earnings and pay their expenses separately if they are part of group practices that bill under one provider number and split overhead. Bad news for doctors in a group practice who maintain their own offices…. The Institute of Medicine has recommended an overhaul of the funding program for physician training. We're talking about $6 billion, which at present is helping to educate some 100,000 doctors. More institutions would become eligible for federal support, which if approved would be supported by a trust fund. Congress also would set funding levels for graduate medical education each year. Efforts would also be made to smooth out Medicare reimbursements for training among institutions (some hospitals get 10 times as much as others). Graduate nursing education also would become eligible for reimbursement…. The Food and Drug Administration says it has no backup plan if Congress fails to enact proposed user fees. The $131 million in fees would partially cover premarket and postmarket costs in major FDA areas such as foods, human drugs, biologics, animal drugs and medical devices. Actually, approval of the fees requires several committee actions and has been shot down in the past. Not surprisingly, some legislators found the FDA's refusal to say how the fees would be used and what it would do if it didn't get them exasperating. Exasperated legislators tend to move slowly.
–Jean Lawrence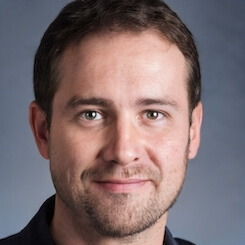 Paul Lendner ist ein praktizierender Experte im Bereich Gesundheit, Medizin und Fitness. Er schreibt bereits seit über 5 Jahren für das Managed Care Mag. Mit seinen Artikeln, die einen einzigartigen Expertenstatus nachweisen, liefert er unseren Lesern nicht nur Mehrwert, sondern auch Hilfestellung bei ihren Problemen.