By Peter Wehrwein
New Orleans is called the Big Easy, but it's not the kind of place where it's easy to start an HMO. Everyone knows about the city's great jazz, gastronomic delights and wild Mardi Gras celebrations. But the grim reality behind all the hoopla is that New Orleans is a poor city with lots of crime and a high illiteracy rate. And Louisiana is poor as well; in 1995, nearly one-fifth of its 4.3 million residents were classified as living in poverty, a proportion that was third highest among the states. In the private sector, there are relatively few large employers in greater New Orleans with the clout necessary to push for control of medical costs. And many small employers don't even cover their employees; by some estimates, one of every five Louisiana workers lacks health insurance.
Medicaid hasn't been much of a force for change, either. Rather than organize Medicaid HMOs, state officials have so far chosen to deal with mounting Medicaid bills "the old-fashioned way," by cutting back on services and reimbursement to providers, according to Kenneth Thorpe, a professor at the Tulane School of Public Health and Tropical Medicine in New Orleans.
The metropolitan area has 32 hospitals, and even for a town that lives on the edge, that's too many beds. Two medical schools produce a crop of specialists every year. For the most part, fee-for-service medicine still holds sway.
When it comes to the mix of providers, employers and insurers that makes up a health care market, no two cities or regions are exactly the same. And in New Orleans, the mix is a very particular gumbo. But launching an HMO there, as anywhere else, does offer some universal lessons.
Jane Cooper knows those lessons. She is the president and CEO of a company called Advantage Health. About four years ago, launching an HMO is just what it decided to do. But, as the following chronology reveals, the story actually goes back a little further back than that.
1852: In the year of the passing of Daniel Webster and Henry Clay, shipping merchant Judah Touro founds the Touro Infirmary to care for ailing sailors. It's the first private hospital in New Orleans, and one of the first in the South.
1980s: Touro Infirmary, on Foucher Street in the heart of the city, is now a 400-bed teaching hospital affiliated with Tulane's and Louisiana State University's medical schools. Though not quite as well known or prestigious a hospital as the city's Ochsner Clinic, Touro boasts rehabilitation programs that are particularly well regarded. But by the latter part of the decade Touro has started to hemorrhage money. Still running the place as if they were being paid on a cost basis, the hospital's managers have failed to adjust to the new era of diagnosis-related groups and prospective-payment medicine.
1985: Jane Cooper, a 30-year-old Wisconsin native with a master's degree in speech and communication from the University of Illinois, moves to New Orleans to be sales and marketing director for Delta Health Network, a provider-sponsored combination HMO and preferred-provider organization.
1989: After further experience directing Louisiana and Mississippi managed care activities for American Medical International Lifecare, Cooper has lunch one day with the chief financial officer of Touro Infirmary. They agree that New Orleans is ripe for a hospital-backed PPO. So Touro hires Cooper to start one, calling it Healthcare Advantage. It's wholly owned by Touro, but it's established as a separate, for-profit company. It has four employees.
1991: Gary M. Stein, a 41-year-old New York City native working as principal consultant for Jensco Associates in Pittsburgh, is hired as Touro's president and CEO. His job is to stanch the hospital's financial bleeding.
1993: Change, big change, is in the air. Bill Clinton takes office as president and appoints his wife Hillary to head up a task force that is supposed to produce a blueprint for a revamped health-care system in 100 days. The 100-day deadline turns out to be unrealistic–a trait some would say it shares with the plan itself, which is finally released in September. For most of this year and into the next, the prospect of a federal government-directed overhaul of the health care system moves in and out of focus.
Meanwhile, in Louisiana, the for-profit hospital chain Columbia/HCA makes its move. Columbia buys Rapides Regional Medical Center in Alexandria, a mid-sized city about 150 miles northwest of New Orleans. Swirling rumors in New Orleans hospital circles herald Columbia's eventual purchase of Tulane Medical Center. In an area with too many hospitals, the Columbia juggernaut has hospital administrators updating their résumés.
But not Stein. He has done what he was supposed to do. After losses in 1991 and 1992, Touro Infirmary will end 1993 a couple of million dollars in the black. It's a remarkable recovery.
About November 1993: At a biweekly meeting of her PPO's six senior managers, Cooper presents the idea of starting an HMO–that is, of beginning to accept risk for covered lives. "When you're a PPO," she says, "you're in the mode of offering access. You don't control the lives. The insurance company or the self-insured employer controls the lives."
Taking on risk is risky. But the probable alternative, Cooper believes, is almost certainly worse: extinction. "Unless they're very large, PPOs that do not assume risk are not going to survive," she says. "Unless you are at risk for the business, you cannot control market share, which is critical to the industry now."
And she thinks the time has come. The Louisiana market is consolidating, shifting, becoming increasingly competitive. Besides Columbia/-HCA, there is an Ochsner-owned HMO, begun in the mid-1980s, to worry about. Everyone is beginning to jockey for position. Even in the absence of a great deal of private-sector pressure to control costs, it's not prudent to put all your bets on a PPO.
The reaction of Healthcare Advantage's managers is excitement–but with a question mark. "How are we going to do this?" they wonder.
Cooper believes it's important to get the support of the senior management team, analyze the competition and "to make sure we can count on our PPO providers to support the HMO." But before doing all that, she must persuade Stein that her idea is a good one. Stein is careful to let Cooper run her company on a day-to-day basis, but as Healthcare Advantage's chairman of the board (through Touro's ownership), he has considerable say over such a big decision.
Cooper broaches the idea at one of her regularly scheduled meetings with Stein. Fortunately, Stein doesn't need much persuading. "People look at Ochsner's HMO and say to me, 'When are you going to get your own?'" he says. Besides, he believes, an HMO that offers a Medicare contract is required for success in New Orleans. Under conventional fee-for-service coverage, Medigap insurance and out-of-pocket pharmaceutical expenses are a big burden for the area's low-income seniors. Medicare's high payment rates to HMOs–between $300 and $600 per person per month depending on the "parish," as counties are called in Louisiana–is an added incentive.
Thanks to its improved financial performance, Touro Infirmary now can afford to invest $4 million in cash reserves in Healthcare Advantage as it launches its HMO. The health plan will need that money as working capital to cover anticipated losses for the first few years of operation.
January 1994: Cooper and Stein agree; now they must figure out how to get Touro's board of directors to agree, too. They hire the Minneapolis-based actuarial firm Reden and Anders to work up projections and model the worst- and best-case scenarios. Cooper asks Mindy Brown, who was in charge of provider relations for the PPO, to start working the phones, talking to doctors and hospital officials to see how many are willing to make the switch to an HMO. Sales director Mike Putiak prepares sales projections.
Before long Cooper and Stein have enough information to make their pitch to the hospital's board. At homes, in offices, and in restaurants (a lot of business gets done over meals in New Orleans, and the Commander's Palace on Washington Avenue near the hospital is a favorite spot), Cooper and Stein meet with all 12 board members individually. The members trust Stein as the executive who put Touro back on its feet. Also, it is made clear that the HMO is going to be a separate company, like the PPO that preceded it. If it fails, it will be a major black eye, but legally, Touro's liability will be limited.
Stein tells board members that starting an HMO and having covered lives is the only way for Touro Infirmary to control its own destiny. "Otherwise, our future is going to be in someone else's hands," he declares. During the discussion, board members seem to fall into three groups: solid supporters, those wary of getting into the insurance business, and those willing to follow someone else's lead.
February 15, 1994: On the day after Mardi Gras, the Touro board votes. Its verdict is unanimous in favor of the HMO. "I had a very quiet Mardi Gras that year," Cooper later recalls.
April 1994: "In this state, you could go home tomorrow and start a PPO," says Cooper. But the hurdles for getting a license from the state insurance department to operate an HMO are considerably higher. A lawyer is hired to take care of the legal niceties. Touro's $4 million satisfies the basic financial requirements. Meanwhile, Cooper must show that her putative HMO is more than some pieces of paper and a bank account, that it actually has doctors and hospitals to provide medical care. The existing PPO network gives her a place to start, but there is still a lot of work to be done. "We need a network that is going to cover the market," says Cooper.
Naturally, Touro signs a contract with the new HMO. Another key hospital to sign is East Jefferson General, in a relatively affluent community called Metairie. The Browne, McHardy Clinic is among the first physician groups to sign up, accepting age- and sex-based capitation (the flat dollar rate varies with the patient's age and sex). As it turns out, about 60 percent of Cooper's doctors sign contracts that involve some sort of capitation. Though the number of physicians who are capitated has increased steadily, "capitation is not right for everyone," says Cooper. "I think the jury is still out on it."
July 1994: The state approves Cooper's application. Healthcare Advantage's HMO, called Advantage Health Plan, with a network of 10 hospitals and 600 physicians, is open for business.
October 1994: Open for business is one thing; getting business is another. "Once we had the state approval, we had to get sales through the door as soon as possible," Cooper later recalls. She adds three salespeople, for a total of five. As the new kid on the block, Advantage Health Plan can't afford to be especially picky about which lives it will cover. "All HMOs want the banks, the accounting firms. Nobody wants the gas stations and the hairdressers. We couldn't be quite as choosy." Not until October does the new HMO sell its first group policy–to a 35-employee company called Sun Belt Innovative Plastics in Slidell. (After a couple of years, Sun Belt's high medical costs will necessitate a significant premium boost; in 1997, Sun Belt will no longer be a customer.)
Because New Orleans is a market dominated by small individual buyers, Cooper must persuade dozens of insurance brokers that she has a product worth carrying. The PPO gives her some credibility, but the brokers are a skeptical crowd when it comes to HMOs. "They all have war stories about Humana coming and going," Cooper observes.
There's one more challenge: Cooper discovers that she must drop premium prices. Even in relatively resistant New Orleans, HMO competition is heating up, and that's pushing prices down. An average monthly commercial-population premium that was $125 in 1993 becomes $105—$110 the next year.
"I wish we had made the decision to start the HMO a year earlier," Cooper says. "We could have been ahead of the premium reduction curve." While it takes any new business some time to get the ball rolling, Cooper concedes that these first few months are "a tough stretch."
January 1995: It's time to roll out an advertising campaign. Most HMO ad campaigns take the "mom, dad, kids, dog and picket fence" approach, notes Cooper. But in focus groups organized by Healthcare Advantage, the word that keeps coming up in connection with HMOs is "afraid." Rather than gloss over that sentiment, the ad agency that Cooper hires, Milwaukee-based BVK McDonald, decides to address it. Using spiders, monsters under the bed and other common phobia objects, radio and print ads dramatize the fear in order to defuse it. The campaign "gets people's attention," says Cooper.
March 1995: Healthcare Advantage applies to the Health Care Financing Administration to do business as a Medicare HMO. This is a crucial step, because Medicare reimbursement is the lifeblood of both insurers and providers in Louisiana. In some parishes, Medicare's payment rates to HMOs are more than five times what Advantage Health Plan or any other HMO can charge in the commercial market. Cooper needs covered lives. All the better if they're lives that pay high premiums.
Medicare approval is especially important to Touro Infirmary, because about 60 percent of the hospital's patients are Medicare patients. If Healthcare Advantage is going to help Touro "control its own destiny," it must have an HMO to offer its Medicare patients.
August 1995: Healthcare Advantage moves out of its small, increasingly cramped and largely windowless offices to a beautifully renovated, three-story, 43,000-square-foot building downtown. Despite a surge in the number of employees, Cooper, who prides herself on a communications-oriented management style, continues to hold monthly meetings attended by all of the company's employees. Even in the new offices, no room is large enough to accommodate everyone, so Cooper runs the meetings at a Cajun restaurant across the street. (A bonus advantage: The new digs are on the Mardi Gras parade route.)
December 1995: The Franciscan Missionaries of Our Lady Health System, a Baton Rouge-based hospital, joins Touro as a co-owner of Healthcare Advantage. The new owner helps expand the company's network and adds much-needed working capital. Nevertheless, the company loses money–as expected–for 1995.
January 1996: HCFA's approval comes through. (It was evidently slowed by the government shutdown caused by the budget deadlock in Washington. The delay, Cooper believes, costs the company thousands, if not millions, of dollars.)
October 1996: Advantage Health Plan responds to a state "request for proposals" to become one of the HMOs offered by the State Employee Group Benefit Plan. It is important to be listed; state employees are a huge pool of covered lives. But being one of several HMO options, Cooper thinks, may mean another 5,000 members, max.
Meanwhile, Healthcare Advantage continues to line up provider contracts. Capitated contracting is on the rise, but one secret of Cooper's success with physicians is to stay flexible. The HMO uses primary care capitation, global capitation, fee-for-service and fee-for-service-with-a-budget. True, many Louisiana physicians would like managed care simply to go away, but, as Cooper says, "that's not going to happen." They would rather deal with a small, local, provider-owned HMO such as Advantage Health Plan than with a large national concern. "They know they can get me on the phone and I'll be here to listen," says Cooper.
Also this month, a third part-owner is brought in. The Sisters of Charity of the Incarnate World Health Care System is Houston-based, but has Louisiana hospitals in Lake Charles and Shreveport. As a new owner it now puts in $8 million of additional capital and adds 13,000 lives from its markets. Cooper says the partnerships are critical to building a statewide network: "With an owner hospital in every major market in the state, our network can be consistent and solid," she says. "The capital they bring in is nice, too."
Still, it is no time to rest on laurels. Another year's financial results for the new HMO–again, as expected–are written in red.
January 1997: The "Healthcare Advantage" stationery goes out. It is decided to put all of the company's health plans, including the PPO, under the reversed moniker "Advantage Health."
February 1997: To everyone's surprise, the board of trustees of the State Employee Group Benefit Plan decides to offer not several HMOs, but only two–and Advantage Health is one of them. "It is huge," says Cooper. Now Advantage Health will have just one HMO competitor for about 80,000 potential members who work for the state and are enrolled in HMOs. Having those state employees helps in the Medicare market, too, because of HCFA's "50—50" rule: To avoid segregation of seniors into certain plans, the agency has ruled that no more than 50 percent of an HMO's membership can be Medicare patients. With 8,500 Medicare members, Advantage Health now has plenty of room to grow without exceeding the 50—50 limit. (One of the HMOs that didn't get listed, Gulf South Health Plan, is furious and begins ultimately unsuccessful legal action challenging the trustees' decision.)
May 1997: Cooper hires two new senior managers, for a total of four upper-ranks hires in the past year. Finding experienced, talented managers has been one of her biggest problems. As Advantage Health grows, and as the pool of experienced managed care managers increases, the problem is beginning to disappear. "In the beginning," recalls Cooper, "we put staff members in positions where they may have been okay for a start-up, but were not strong enough to handle the tremendous changes we then experienced. That caused problems that it took a long time for us to recover from."
July 1997: Advantage Health now boasts $140 million in annual revenues and 310 employees. It has a network of 44 participating hospitals and 2,000 doctors, and claims 41,500 HMO members–with thousands more in the pipeline as the open enrollment period for state government employees draws to a close. And Advantage Health is the fastest-growing Medicare HMO in Louisiana. The PPO is still operating, and it covers many more people–more than 300,000–but brings in only $3 million a year.
Is success now assured? Not yet. Advantage Health is still not operating in the black, and although deficits for the first few years were expected, some of them have been surprisingly large. Nineteen ninety-eight will be a year to focus on profitability.
"We never rest long at any stage," says Cooper, a runner with a couple of marathons to her credit. "When we see a hill, we analyze whether to go over it or around it and move on to the next one. We have to keep on moving forward."
Peter Wehrwein is a Boston-based health and science journalist and a senior writer at the Harvard School of Public Health.
A journey from red to black?
When Jane Cooper started Advantage Health's HMO, she knew the early years would bring operating deficits. The fiscal 1997 projection shown is from the original business plan; actually, the red ink remains.
Revenues and expenses for Advantage Health, 1995÷1997
                               1997
            1995      1996    (projected)
REVENUES:
Commercial premiums   $9,639,000   $18,086,000   $27,619,000
Medicare premiums        203,000     3,443,000    12,355,000
Medicaid premiums              0             0     1,985,000
Interest income           55,000        40,000        25,000
TOTAL                 $9,897,000   $21,569,000   $41,984,000
EXPENSES:
Medical         $8,661,000   $18,515,000   $35,665,000
Other           2,872,000    4,651,000    6,252,000
TOTAL          $11,533,000   $23,166,000   $41,917,000
---
Our most popular topics on Managedcaremag.com
---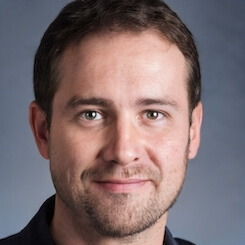 Paul Lendner ist ein praktizierender Experte im Bereich Gesundheit, Medizin und Fitness. Er schreibt bereits seit über 5 Jahren für das Managed Care Mag. Mit seinen Artikeln, die einen einzigartigen Expertenstatus nachweisen, liefert er unseren Lesern nicht nur Mehrwert, sondern auch Hilfestellung bei ihren Problemen.