In the Nov. 26, 1927, issue of the Journal of the American Medical Association, M. L. Harris, M.D., wrote a special article called "Medical Economics." It reads, in part:
Contract practice per se is not unethical…. It may be said, however, that a contract is unfair and therefore unethical when the compensation received is inadequate based on the usual fees for the same kind of service and class of people in the same community, or when the compensation is so low as to make it impossible for competent services to be rendered.
How much things change is how much they stay the same. As much as ever, what physicians talk about at night, in the mailroom, or running from office to car to office are unethical business practices.
Ethics in managed care is becoming business ethics, and the medical ethical issues that concern physicians seem to be the same business ethics issues that have concerned physicians for nearly the entire century. Fees. Commercial laboratories. Management of hospitals. Contract practice. Basis of the physician's obligations. In fact, these are the subheadings in Harris' 1927 article.
Business's ethical obligations are integrity and honesty. Medicine's are those, plus altruism, compassion, beneficence, nonmaleficence, respect and fairness. How can physicians and managers make sense of ethics in these days of Redux opportunism for physicians, "duty to die" threats to the elderly, and a booming, independent vitamin and supplement market for all? Can business ethics square with medical ethics?
Medical ethics corporatized
It's not just physicians and managers who worry about whether managed care organizations can make sense of changing values, boundaries and rules. It's the public, too.
The New York Times May 11, 1997, Money & Business section headline–"A Hospital Chain's Brass Knuckles, and the Backlash"– brought Columbia/HCA Healthcare's reply "Patients? Profits? Purpose?" in a full-page ad just a week later. The TV series "Chicago Hope" and "E.R." feature doctors trying to do good despite managed care odds. Internet chat rooms fill with railing plaintiffs.
This spring in Connecticut, home of the medical insurance industry, the most powerful appeals law in the country was approved by both legislative houses. The state insurance commissioner will now hear patient appeals when a managed care plan denies payment for physician-recommended treatment.
The implicit message: Managed care is not out to serve the sick but to make money, and is not to be trusted.
Harris wrote, 70 years ago:
If we recognize that the practice of medicine is a monopoly we must admit that this monopoly entails on the profession a definite and distinct duty which cannot be delegated and this duty is the care of the sick and suffering…. If the medical profession as a body fails to grasp and to fulfill its entire duty in this respect, then will private and public institutions and legislatures step in and take the matter out of the hands of the profession.
True to Harris's prophecy, physicians and managed care are being regulated, and fast. The Connecticut legislature's managed care bill–along with similar laws in Rhode Island, New Jersey, Arkansas and elsewhere–suggest that managed care's immediate future will be one of numerous external constraints.
Are these constraints developing because medicine has not championed the sick and suffering well enough? Or because doctors have too easily substituted a good treatment for the best treatment, eroding our own integrity in the process?
Physicians have enormous discretion in decisions to use medical tests and procedures. Martin Hickey, chief medical officer of Lovelace Health Systems, is fond of saying that a physician's pen is the most powerful tool he or she has. And economic issues are among the most common ethics problems seen by physicians. A study by Julia Connelly, M.D. in the mid-1980s found that ethics problems affected at least 10 percent of all outpatient encounters. There's little reason to believe that percentage has declined in the years since.
Matters of money
Coverage. Access to experimental and marginal treatment. Quality of life near the end of life. Billing, upcoding and referring. Inappropriate underutilization. Disease management. Lifestyle diseases. Incentives and distorted judgment. These issues–the ones in- volving economics–are the dominant ethical issues of 1990s managed care medicine.
It's not that discontinuing dialysis is a snap, or that pulling out a futile feeding tube is something done without feeling. It is instead that, as Steve Miles, M.D., at the University of Minnesota Center for Biomedical Ethics has written, "It's easy to debate values. Money! That's something to fight about."
Teaching how to think about issues is more important than teaching what to think. Clinical economic ethics has surfaced as the discipline about which clinicians and managers need to learn. As Harris' article shows, the same medical economic issues are still on our doorstep, 70 years after he wrote about them.
Ethics between the rocks
The profits and return on investment from managed care should go not only to investors, but to society, which prepared the resources for companies to use. Managed care companies that sponsor rigorous medical research and underwrite medical education, without which there would be no scientific advance, are too few and far between.
Do managed care organizations have moral responsibility for those people who cannot afford to be members? They are, after all, part of the same geographic communities in which towering "We Cover You" billboards shadow homeless people.
Harris closes his essay by writing:
It is because the medical profession has failed to make proper provision for the care of all of the sick, all of the time, that we hear so much agitation about federal and state measures that inevitably tend to state medicine and the loss of the independence of the physician.
Substitute the term "regulation" for "state medicine" in the last line, and the past turns into the future. Problems of autonomy and justice are ones that every generation of physicians and managers has faced and agonized over. If more managed care companies paid more attention to their long-term goals of creating a fair system that puts their communities and mission first, managed care could re-establish its credibility.
John La Puma, M.D., directs the Cooking, Healthy Eating and Fitness program at Alexian Brothers Medical Center in Elk Grove, Ill., and is a Chicago-based internist, speaker and educator. With David Schiedermayer, he is co-author of The McGraw-Hill Pocket Guide to Managed Care: Business, Practice, Law, Ethics (McGraw-Hill, New York, 1996).
---
Our most popular topics on Managedcaremag.com
---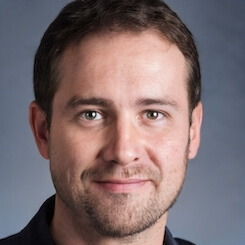 Paul Lendner ist ein praktizierender Experte im Bereich Gesundheit, Medizin und Fitness. Er schreibt bereits seit über 5 Jahren für das Managed Care Mag. Mit seinen Artikeln, die einen einzigartigen Expertenstatus nachweisen, liefert er unseren Lesern nicht nur Mehrwert, sondern auch Hilfestellung bei ihren Problemen.