Starting Sept. 1, Texans will be able to file medical malpractice lawsuits against HMOs, health insurers and other managed care plans. Texas's law, the first of its kind, holds managed care organizations proportionately liable for harm caused to patients by their negligent decisions delaying or denying needed medical care.
The effect of the new law, and any similar laws passed in other states, depends in large measure on what happens in Congress.
Sen. Alfonse D'Amato, R-N.Y., and Rep. Charles Norwood, R-Ga., are chief sponsors of the Patient Access to Responsible Care Act of 1997, which would remove protections from state-court lawsuits that health maintenance organizations have enjoyed under the 1974 Employee Retirement Income Security Act.
Earlier this year, Texas Gov. George W. Bush, a first-term Republican, indicated that he would veto the HMO liability bill. But on May 22 he allowed it to become law without his signature, saying its potential benefits outweighed the risk of higher health care costs and more lawsuits against physicians and others.
"I believe most people would rather get treatment quickly instead of waiting for something bad to happen to warrant a lawsuit," Bush said in a statement filed with the legislation. He said his concerns were "alleviated somewhat" by provisions of the law that create an independent review panel to look at coverage decisions and restrict filing of frivolous lawsuits.
Bush also said he took into account "the strong support of the medical community" in making his decision.
Geoff Wurzel, executive director of the Texas HMO Association, criticized the law.
Wurzel predicted that the legislation "will increase the cost of health care in Texas and do nothing to improve the quality of care."
He also said that the independent review process in the law is too weak and contains several ways for consumers to opt out.
Connecticut Adds To HMO Enrollees' Rights To Appeal
Come Oct. 1, residents of Connecticut who feel they've been wrongly denied payment for care by an HMO can file an appeal with the state insurance commissioner. Physicians and patients seeking to overturn denials of coverage will still have to go through a health plan's internal appeals process. If that appeal is denied, they can go to the insurance commissioner, who would consult with the health department and seek guidance from a peer review organization, a utilization review company or a nationally recognized expert or institution. Decisions by the third party would be binding.
Rhode Island and Virginia have similar appeals processes on the books. The Virginia law, enacted in 1995, calls for binding arbitration by an independent mediator. The law hasn't been used much, according to Madeline Wade Abbitt, director of legislative affairs for the Medical Society of Virginia, in part because many patients and physicians were unaware of its existence. The medical society is working to get the word out.
In Connecticut, two proposals opposed by HMOs did not make it into the final legislation: one that would have had the Constitution State join Texas in extending malpractice liability to HMOs, and one that would have shifted managed care regulatory oversight from the insurance department to the public health department.
A bill in Congress includes provisions similar to the new Connecticut appeals process.
Medicaid HMOs Gearing Up In Two States
On the first of July, 470,000 Medicaid beneficiaries in five southeastern Michigan counties are scheduled to start joining HMOs, part of a process that the state's Department of Community Health expects will save $111 million out of an annual Medicaid budget of $1.2 billion.
Ultimately, the state intends to move its entire Medicaid population into HMOs. Of 24 companies that bid on contracts for the first phase–encompassing Genesee, Macomb, Oakland, Washtenaw and Wayne counties–13 were recommended to the state Administrative Board for final review and approval. The largest of the 13 is Health Alliance Plan, a half-million-member affiliate of the Henry Ford Health Systems of Detroit.
The Administrative Board also is expected to approve a three-year, $22-million contract with Maximus Inc. of McLean, Va., to act as enrollment broker. Maximus will be responsible for helping Medicaid recipients choose an HMO or change plans.
The Department of Community Health isn't much older than the managed care program it's charged with administering. It was formed last year, when Gov. John Engler, a Republican, issued an executive order that combined Michigan's public health, mental health, substance abuse and Medicaid programs.
Meanwhile, 330,000 Marylanders who are eligible for Medicaid benefits began receiving marketing materials last month from three HMOs and three hospital-based managed care plans that are taking part in HealthChoice, as the state has dubbed its managed care program for the poor.
Enrollment in HealthChoice will take place over the next few months. Like Michigan, Maryland will use an enrollment broker, in this case Foundation Federal Health Services Inc. A unit of Foundation Health Systems of Rancho Cordova, Calif., FFHS won a two-year, $7.9 million contract.
HealthChoice replaces a voluntary Medicaid HMO program run by Mid-Atlantic Medical Services Inc., which chose not to participate in the new mandatory-enrollment program.
The HMOs that did sign up are FreeState Health Plan, a unit of Blue Cross/Blue Shield of Maryland, Prudential Healthcare and United Healthcare. The hospital-based plans are run by Johns Hopkins, Maryland General Hospital, and the Helix Health system.
Bipartisanship Leads to New Colorado Laws
Colorado Gov. Roy Romer, a Democrat, has signed into law several managed-care related bills that had been introduced by Republican legislators. Perhaps the most ambitious will move the majority of state's 275,000 Medicaid beneficiaries into managed care plans over the next three years.
Another new law requires plans to provide a written explanation, signed by a physician, when denying payment for medical care that's normally covered. The physician need not be licensed in Colorado, but must be familiar with the standards of care in the state.
---
Our most popular topics on Managedcaremag.com
---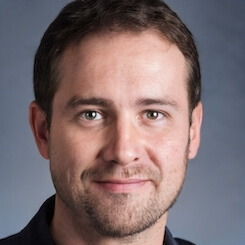 Paul Lendner ist ein praktizierender Experte im Bereich Gesundheit, Medizin und Fitness. Er schreibt bereits seit über 5 Jahren für das Managed Care Mag. Mit seinen Artikeln, die einen einzigartigen Expertenstatus nachweisen, liefert er unseren Lesern nicht nur Mehrwert, sondern auch Hilfestellung bei ihren Problemen.