By Deborah Epstein
Contributing Editor
With its promise of cost control largely kept, managed care is widely proclaimed to have entered a new era in which health plans compete on the basis of quality. Central to the task of achieving high quality, of course, is getting physicians to use the processes of care that have been shown to produce the best outcomes. So how do you influence physicians?
Pocketbook incentives are one obvious tool, and these indeed are employed broadly. Two years ago, more than half of 108 managed care companies polled in a nationwide survey reported that they made some adjustment to physician payments according to quality measures (New England Journal of Medicine 1995;333:1678—1683).
But pay incentives for doctors tend to be based on two criteria that, important as they are, are inadequate as proxies for quality itself: patient satisfaction as reflected in surveys, and preventive medicine as shown in certain screenings and procedures that are fairly easy to track. Study of actual health care outcomes is proceeding, of course, but methodologies for assessing them are running well behind the rhetoric.
"Managed care today is focused primarily on measuring two broad categories of quality," says Stanley J. Kramer, pediatrician and vice president of medical services and medical director for Connecticut Health Enterprises, Monroe, Conn., a provider-sponsored network of 400 physicians and three hospitals. The first is preventive care and the second is the care that providers give for chronic and acute illness. But "hard," outcomes-based data on the latter are still hard to come by, and harder still to apply fairly to the individual physician, given all that is unpredictable in medicine.
"Utilization is the biggest issue for many HMOs," says Rick Holcom, partner at the accounting firm Moss Adams LLP in Medford, Ore. "Health plans use utilization data to compare medical groups in how they deliver specific types of care. For instance, how much is spent for cataract surgery within specific provider groups," he adds. "The problem is, utilization doesn't necessarily measure quality. In addition, managed care hasn't set guidelines that providers can use."
"Just because physicians make efficient use of the health care dollar and can generate a profit while providing sufficient health care," adds Mark E. Smith, vice president of the eastern division for the physician recruiting firm Merritt, Hawkins & Associates in Atlanta, "doesn't necessarily mean they're providing quality care. But utilization is one variable indicator used for quality measurement."
Credentialing as a quality tool
Credentialing and peer review also help measure quality, although their use may decrease as more rigorous data can be gathered. "Peer review is still out there, although there were initially a lot of lawsuits when the review system became popular a few years ago," says Smith.
"It was tough to gain objective information, so peer review organizations became less prevalent," he notes. And as in utilization review, the data are used more to spot problems than to gauge quality, he adds. "Managed care tends to use peer review if there's a problem, as opposed to looking at someone who's doing well."
Nonetheless, credentialing and peer review are important tools for managed care organizations. "Our review process is in place to help us improve and standardize the practices of credentialing and recredentialing, based on objective measures where available, to assure that practitioners are qualified and competent," says Robert Formanek, M.D., director of "Medical Directors' Quality Review" at the Permanente Federation, Oakland, Calif. "It gives us a much better understanding of what's happening in each of our different medical groups."
Reviews at Kaiser Permanente sites include peer review and collection of a variety of data to evaluate practitioner performance. "As a side product of that review," says Formanek, "we can also identify the occasional practitioner who is not able to improve on performance over time."
"We credential every physician who comes into the group," says Pamela Mittelstadt, associate vice president of quality management and accreditation for PHP Healthcare Corp., Reston, Va., which develops provider-sponsored networks. "Payers want us to do that. When we contract with an HMO, it wants to know that we have quality, credentialing, and utilization review systems in place to meet National Committee on Quality Assurance standards. That's the gold standard in our industry."
"We frequently insert measures of quality into our financial incentive program," adds Mittelstadt, citing as examples rewards based on breast cancer and cervical cancer screening rates and diabetes eye examination rates.
These are often given at the group level rather than to individual physicians, Mittelstadt adds.
"You don't see these types of compensation in rural areas, but for urban groups in our area, about 30 to 40 percent of contracts offer some type of financial incentive based on quality," says Mark Smith.
Claims and medical records
Medical records and claims reviews are also common means of tracking quality indicators. At United HealthCare Corp. in Minnetonka, Minn., plan-level data on quality measures for 14 conditions are gathered from claims records. These include the treatment of diabetes, pediatric asthma and peptic ulcers. The care received by patients is then compared with established standards.
"Some of our measures have been adopted by HEDIS," says Pat Venus, director of performance evaluation at United, referring to the National Committee for Quality Assurance's Health Plan Employer Data and Information Set, arguably the closest thing to a universal quality arbiter for HMOs. United, which has over 13 million members and 265,000 participating providers, uses special software to screen and compare the claims data.
"We analyze medical records as part of our recredentialing, which is done every two years," says Ida Schnipper, R.N., vice president of health services at Connecticare, Farmington, Conn. "We look at the records to see if that physician is meeting a number of quality measures, such as guidelines on breast and cervical cancer screening and pediatric immunization rates. We're still at the beginning stages of this methodology, but we hope that the providers find it helpful. We give all of the information back to the physicians, so they can learn more about how they practice." Connecticare has approximately 195,000 covered lives and 5,000 providers.
The standardized patient satisfaction survey is one tool used by virtually everyone to assess quality, according to Carmella Bocchino, vice president of medical affairs for the American Association of Health Plans, Washington, D.C. "These are used to evaluate care from the patient's perspective, and tell us what the patient likes and dislikes about the operation and access to the providers."
"We use a lot of satisfaction survey data to manage quality," says Andrew Bergman, director of quality management for Tufts Health Plan in Waltham, Mass. One tool is the primary care physician satisfaction survey, in which plan members assigned to each primary care physician are polled on their satisfaction with that physician. The data are then aggregated and compared with benchmarks, so physicians can see how well they're doing.
"It gives physicians a lot of useful feedback," says Bergman. Tufts Health Plan also tracks member complaints, which can trigger peer review and review of a physician's file. "Credentialing penalties are not levied often, because we screen physicians well up front, but they are an option if a problem persists."
"We have to know what the patient wants," Mittelstadt says. "We need surveys to monitor patient concerns and to develop services that patients will use, but also to give physicians key criteria of quality to monitor and improve." The next step, however, is making improvements based on survey data, she says. "If patients told us the referral system isn't working as well as they'd like, for example, we would work with physicians through our committee structure to improve the system."
Patient satisfaction surveys aren't universally accepted by providers, however. "Some physicians complain that patients can't evaluate technical quality of care, but patient surveys are an important part of the whole process," says Venus. "It gives you another bit of information you can use to improve quality."
"Patient satisfaction surveys are the most common measures used today, but unfortunately, they don't have a lot to do with quality," counters Smith. They measure perceptions, he notes, and these can be misleading. "For one thing, physician popularity can be affected by things like having to get stern with a noncompliant patient or having to move quickly because time is limited in a capitated program."
Rewarding the 'best' physicians
Outcomes measures are more objective indicators, but these can take years to develop. In addition, as physicians know well, many important outcomes are just not measurable. "Outcomes measurement is an early-stage science that's extremely important, but there are understandable limitations," says Francis J. Crosson, M.D., executive director of the Permanente Federation in Oakland. "If you want to see the effect of diet or medication on the occurrence of heart attacks, for instance, it may take 30 or 40 years." Interim measures, such as insulin control for diabetics, can be measured in a shorter time frame, but these don't measure actual outcomes, he adds.
Another obstacle to developing outcomes measures is lack of continuity. "A member must be continuously enrolled with the plan to measure outcomes with present technology, but members change plans and doctors all the time," Schnipper says. Until there is widespread use of electronic medical records that can follow patients from plan to plan, therefore, outcomes may prove difficult for plans to employ in selecting, retaining and rewarding the best physicians.
"There is no perfect way to measure quality, and a combination of all these measures is probably the most effective," says Mark Smith of Merritt, Hawkins.
As quality experts develop better measures, will health plans use the data to give bonuses to their better physicians? The popularity of today's satisfaction- and prevention-based quality pay incentives suggests that such incentives will still be around tomorrow, when improved methods allow them to be more outcomes-based. After all, the process of identifying optimal care and trying to encourage physicians to provide it is central to managed care.
"The plans we contract with use chart reviews and patient satisfaction surveys to measure quality," says internist Allen Smith of Lynnfield Medical Associates in Peabody, Mass. "Financial incentives based on these are tough to establish, but some plans do offer them. One provides a bonus–not a tremendous amount–if patient satisfaction levels are above a certain level."
At Connecticare, financial incentives are not currently built into the system, but not because plan executives don't believe in them, Schnipper says. "Our first product was an open-access plan, and members could see specialists without a primary care physician referral. That makes quality initiatives difficult."
The more than 4,000 primary care physicians at Tufts Health Plan in Waltham, Mass., are given financial rewards based on those familiar factors, patient satisfaction scores and preventive treatments, Bergman explains. "The incentive program is applied to four elements: ratings on access, overall patient satisfaction, mammography, and childhood and adolescent immunization."
Each year, however, new quality benchmarks are added, and physicians are given incentives for meeting specific thresholds per member. A bonus may also be given if physicians receive a "very satisfactory" rating from patients, and a higher bonus is awarded for an "extremely satisfactory" rating. "It's one of the most effective quality improvement factors in our network," Bergman reports.
"These arrangements are all over the board right now, says Venus of United HealthCare. Of her company's HMOs, she says, "some use quality-based incentives, and some don't. Those that do tend to use measures such as patient satisfaction, utilization levels, services for chronic conditions and preventive care."
Kaiser Permanente physicians are also rewarded for quality, Crosson says. "Each group has its own policy on setting compensation, but quality has always been part of the financial compensation picture for doctors in our organization."
What physicians fear
There's a flip side to rewards, of course. "The biggest fear for physicians is that there's a hidden agenda to identify outlier physicians and somehow disqualify them," says Allen Smith. Despite these fears, deselection based on quality assessments seems rare at this point. "Quality measures have never been used in our organization to deselect physicians," Bergman says. "There are always variations in measurements, and we collect data in order to help physicians improve care, not to punish outliers."
In fact, quality measurements allow physicians and managed care to work together to develop clinical guidelines and crucial quality improvement programs. "One of the major objectives of quality management is to develop systems to support physicians in the delivery of care," says Mittelstadt. Such support might mean including a flow sheet in the medical records that gives physicians guidelines for a disease, she adds.
"The development of clinical information systems and particularly electronic medical records is a big part of the picture," says Formanek. "In our Ohio region, for example, we have electronic records that provide data on health status and health risks." The program also gives physicians prompts on preventive care and interventions that are likely to be indicated for a given condition.
"The system tracks a physician's members with CAD to determine if they are on aspirin," Formanek says. As a result, the proportion of CAD patients taking aspirin has risen to 82 percent. A similar program for congestive heart failure has brought ACE inhibitor use up to 70 percent.
Despite the drawbacks, fast-developing information methodologies offer managed care a powerful tool for improving care. "When I was in pediatric practice, I was very proud of the care that our four-physician practice delivered," says Kramer. "To be frank, though, it was very difficult for us to have an understanding of, for example, the overall levels of immunization in our practice. We lacked the technology and resources to look at that. By focusing attention on such population indicators, managed care organizations can greatly help doctors."
For health plan administrators, it is another challenge to ensure that physicians recognize and accept the help that quality measurement can offer them instead of feeling threatened. Making sure that pay incentive programs are rationally based and have the support of plan physicians is a key step in achieving that objective.
Target: improved care
Taking small bites can help when it comes to measuring outcomes. "If you apply a very narrow scope–for example, using mobility as an indicator for knee surgery, outcomes become easier to measure," notes Bette A. Waddington, consultant for the Englewood, Colo.-based Medical Group Management Association. "For something like congestive heart failure, however, there are many issues that affect the outcome."
Nonetheless, measuring outcomes is a vital and ongoing effort. "The science doesn't allow us to have as many outcomes measures as we'd like, but HEDIS is an important step," says Mittelstadt. HEDIS already uses a few outcomes measures–for pregnancy, for example–and more are slated. "We're starting to develop outcomes now for the care of diabetes," she adds. "What's exciting is that we're using our data on quality to drive our quality improvement."
Of course, establishing measures of quality– and systems for rewarding providers to achieve it –is just the first challenge. "The biggest quality issue is not how to measure it, but how to improve it," says Crosson, "and for that we need an information system that brings all the information about a patient and treatments to the doctor at the time that clinical decisions are made."
Achieving this goal will require a collaborative effort. "We set targets for specific diseases, including asthma, diabetes, depression, and high-risk pregnancy, and provide disease management guidelines to our physicians," Bergman says. "But reaching those goals is then a collaborative effort with providers. The practice guidelines are important, but we want to partner with physicians and provide them support services. For example, the plan itself can provide asthma patients with home visits to provide clinical education."
"We need our doctors involved in quality management to have a good, patient-centered system," says Mittelstadt. "Our physicians are actively involved in any quality system we develop, and they're invited to serve on committees that set policies and standards for quality management. Their participation is critical for the success of our quality programs."
Above all, quality will require commitment from both managed care and physicians. "There's a price to pay for quality and the rewards are not always immediate, but I think the next domain for managed care will be quality improvement," says Schnipper. "We've managed the costs, so quality improvement is the next big mountain to climb. It won't be easy, but it's in the best interests not only of the patient, but of the managed care organization as well."
Contributing Editor Epstein writes about health care from her home in West Milford, N.J.
The standards setters
Efforts to establish benchmarks of quality are occurring on many fronts. Key players include:
National Committee for Quality Assurance. NCQA is a leader in the effort to assess, measure and report on the quality of care provided by managed care organizations. More than half of the nation's HMOs now submit data for NCQA accreditation. In addition, the committee's Health Plan Employer Data and Information Set (HEDIS) measures are used to develop report cards that compare HMO performance to national benchmarks in areas such as quality of care, member satisfaction and management of utilization and finance. Plans are already collecting data for the recently released HEDIS 3.0, and the newest report will be released later this year.
American Medical Association. The AMA is developing the American Medical Accreditation Program, a comprehensive system for accrediting physicians. It is designed to replace existing physician credentialing and profiling activities, and includes 12 core standards on education, licensure, ethics and practice operations, as well as 13 other requirements that address professional performance. Applying physicians will also undergo site visits and peer review and be asked to complete one or more self-assessment programs to receive a two-year accreditation. The AMA has already begun accepting applications from physicians in selected states.
Agency for Health Care Policy and Research. AHCPR funds Q-SPAN, a series of eight programs to develop and test measures of quality of care. Benchmarks will be developed for (1) the care of asthma, (2) caries and periodontal care, (3) diabetes and breast cancer screening, (4) care for people over 55 years old, (5) cardiovascular treatment, (6) subacute nursing home and home care, and (7) hip fracture treatment. The eighth program will develop specifications for HEDIS measures, and validate them against appropriate outcomes.
Foundation for Accountability. FACCT, established in 1995, studies patient-centered quality measures that focus on patients' outcomes and experiences with health care. The goal is to develop such measures for use by consumer groups, large employers, and standards setters such as NCQA. Last year, FACCT developed quality measures for breast cancer, diabetes, major depressive disorders, health risk factors, such as alcohol and tobacco use, and consumer satisfaction with health plans. Also under development are measures for asthma, arthritis, heart disease, alcohol use and pediatric care.
---
Our most popular topics on Managedcaremag.com
---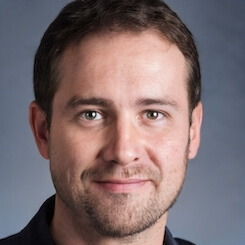 Paul Lendner ist ein praktizierender Experte im Bereich Gesundheit, Medizin und Fitness. Er schreibt bereits seit über 5 Jahren für das Managed Care Mag. Mit seinen Artikeln, die einen einzigartigen Expertenstatus nachweisen, liefert er unseren Lesern nicht nur Mehrwert, sondern auch Hilfestellung bei ihren Problemen.