Remember the 1960s bumper sticker slogan, "People, not profits"? Though they haven't printed up any bumper stickers yet, a group of influential Massachusetts physicians is organizing a campaign againstprofit-driven health care that might have as its slogan "patients, not profits."
Calling themselves the Ad Hoc Committee to Defend Health Care, the physicians are not anti-managed care per se, but critical of what they view as undue corporate influence in medical care. Their most specific goal is a moratorium on for-profit takeovers of hospitals, insurance plans and physician practices.
The committee drew an enthusiastic, standing-room-only crowd of several hundred at Harvard Medical School in June. Hoping to seed like-minded groups around the country, they organized a nationwide conference call in July. And their dramatic "A Call To Action" manifesto is, according to the committee leaders, to be published in the Journal of the American Medical Association this fall.
Invoking the Boston Tea Party, 19th century abolitionists and the civil rights movement, the committee has said it will hold a rally on the JAMA publication date "in the historic heart of Boston" to "call the public's attention to the deterioration of care and caring and to initiate a colloquy on a future for health care guided by science and compassion, rather than greed." A July 1 New York Times story called the committee the "first effort by doctors to call for changes in the practices of managed care groups…."
While acknowledging that, in practice, there often is little difference between not-for-profit and for-profit organizations and hospitals, Steffie Woolhandler, M.D., one of the physicians spearheading the group, said, "The problem is profit-driven health care."
Woolhandler said non-profits are forced to compete with, and behave like, for-profit companies. She also emphasized that for-profit health care companies are legally bound to make profits and stockholders their first priority.
Boston's medical community has a disproportionate number of social activist physicians, and the committee's organizers include some leading lights of that set. The chair is Bernard Lown, the Brookline, Mass. cardiologist who co-founded International Physicians for the Prevention of Nuclear War (the group was awarded the Nobel Peace Prize in 1985). Woolhandler, an internist and Harvard Medical School associate professor, has published several high-profile papers critical of the high administrative costs of American medicine. David Himmelstein was a vocal critic of physician "gag rules" and helped make them a national issue. And both Himmelstein and Woolhandler have been identified with the single-payer health care insurance concept.
Other organizers include Jerry Avorn, a widely published geriatrician and Harvard associate professor, and Susan Bennett, a primary care physician whose office is in Lown's Cardiovascular Center.
Employers Look More Closely At Quality of Care
Employers are realizing that quality is important to them– even if cost is more important.
"What good is … a lower prescription drug bill today if it leads to a more serious illness down the road?" is the rhetorical question posed in a preliminary report from the Washington Business Group on Health and Watson Wyatt Worldwide on a survey of employers.
Last year, and again this year, the groups surveyed 384 employers. One-third, up from 28 percent, said they think cost pressure is depressing the quality of care, but this view was even more prevalent among small companies (fewer than 1,000 employees). Forty-five percent of such companies held that view.
Twice as many companies (53 percent) as last year said they offered employees financial incentives to select more efficient health plans, and nearly all said their inducements were successful.
A little more than half of the employers said they pay attention to utilization data, far fewer than last year's 80 percent, but the report suggests that is because "for a growing majority of employers, companies no longer pay for health care on a fee-for-service basis. Instead, they pay a flat, negotiated fee per participant, leaving the managed care provider to worry about utilization levels."
So-called "report cards" drew little attention. Only 6 percent of small employers, for example, said they make use of Health Plan Employer Data and Information Set reports.
Health Plan Fines Doctors for Extra Hospital Days
A 241,000-member HMO in Virginia has begun fining capitated doctors $100 a day for keeping patients in the hospital too long.
The Norfolk Virginian-Pilot reported that Optima Health Plan has ticked off quite a few of its 13,000 physicians, because they believe they discharge their patients at the correct time. Nurses from the HMO visit the hospitals and determine for the plan whether patients have stayed too long.
The newspaper says that not only will Optima fine the physicians, but it won't pay the hospital for disputed days if there's evidence that the institution was in some way responsible for the overstay.
Optima's hospital days are 270 per year per 1,000 members: not too good, but not really bad either.
Consumer Group Offers 'Hot Line' To Patients
If it is successful, a new free telephone hot line service for residents of four California counties who are concerned about their managed care plan's rulings may be extended nationwide, says its operator, the Center for Health Care Rights.
Peter Lee, director of the center's HMO Consumer Protection Project, says it is the first service of its kind in the country. In the Sacramento area, 90 percent of people who have employer-paid insurance are in managed care.
Overall, 75 percent of the 1.7 million residents of the area are in managed care.
Most of the time, counselors will advise patients and encourage them to press their own cases. Occasionally they will contact the plan on behalf of the patient.
The program is not highly confrontational. A brochure stresses certain rights that patients are considered to have, such as being informed and being entitled to "good and timely" care, confidentiality and choice of physicians. And patients are advised to make a strong effort to understand their coverage, cooperate with the physician, talk over problems with the physician before going to the plan, keep appointments and follow prescribed treatments.
–John A. Marcille
Peter Wehrwein
---
Our most popular topics on Managedcaremag.com
---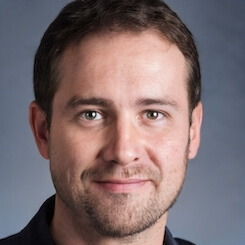 Paul Lendner ist ein praktizierender Experte im Bereich Gesundheit, Medizin und Fitness. Er schreibt bereits seit über 5 Jahren für das Managed Care Mag. Mit seinen Artikeln, die einen einzigartigen Expertenstatus nachweisen, liefert er unseren Lesern nicht nur Mehrwert, sondern auch Hilfestellung bei ihren Problemen.