TAKING BACK THE POWER?
---
Other articles in this series:
---
In Virginia, sheer persistence helped a large family practice group forge a partnership that provides the capital for full-risk contracting without requiring subservience.
Contributing Editor
Talk about "taking back power" with William H. Carter, M.D., and he gets uncomfortable fast. "When you focus on power you're focusing on the business side of what we do," says Carter, president and CEO of Fairfax, Va.-based Fairfax Family Practice Centers. "Where the game is lost or won is on the product side, by being better focused on the patient."
It is clear, however, that Carter's personal leadership has helped to build a powerful position for FFPC. One of the nation's largest single-specialty primary care groups, claiming 90,000 covered lives and a growing medical management company with full medical risk contracts, FFPC has both independence and room to grow.
In a market where groups are taking what contracts they can get, FFPC has managed to extract full medical services agreements from battle-scarred health plans.
Rather than become an HMO or sell out to one, FFPC created its own medical management group, Premier Health Services, which it operates with Inova Health System, an integrated health system.
In 1995, when the group hit the wall financially and physicians kept the practice afloat on funds borrowed against their own property, FFPC attracted a crucial minority investment from its partner, Inova.
Carter seems to have a knack for getting his way, even when the odds are against him. Just ask medical practice administrator Bruce Minear, who started with Inova earlier this year. Minear, a 22-year health industry veteran, had no intention of leaving Colorado, where he was happily ensconced as a multispecialty group administrator.
Northern Virginia-based Inova wanted Minear to come work for its Integrated Physician Services division, which collaborates with not only FFPC but also about 50 other physicians in seven area practices. Minear said no.
"For many years, I was one of those practice administrators who was bashing hospital systems for acquiring physician practices," Minear says. "It was my belief that most hospital systems bought practices because it was the thing to do. They didn't really know what they were doing, or what they were buying, and they didn't know how to administer groups once they had purchased them."
Minear turned Inova down twice, but eventually agreed to come out and meet with the players, including the managers of FFPC. "I was not looking for a job," Minear says. "But I was so impressed with Dr. Carter that it helped to change my mind. He was committed to making an integrated system work."
Painful struggles
Carter, who started with Fairfax in 1979, has built FFPC into one of the region's largest primary care groups, with 55 physicians and nine sites. He's one of the early graduates of a joint Inova- FFPC residency program that has been in place for 20 years.
During that time, Carter has been through all of the painful struggles: cash crunches, managed care competition and a bewildering choice of investment partners.
Unlike many, however, FFPC prepared for these problems well in advance. In 1990, the group began looking at its future in the region, and how it should work with both health systems and managed care players. The executives deter-mined that taking on full medical risk was a crucial step.
"Taking full risk allowed us to have more influence over the quality of care being delivered to patients than we'd had before, as well as to be more efficient," Carter says. "It was also our philosophical belief that we needed to be looking at care for a whole population rather than just individuals, and care of patients over time rather than just isolated episodes."
For three years, FFPC went through the painful process of convincing the area's managed care plans that the practice could manage the entire spectrum of medical risk.
At the time, managed care itself was just taking hold in the Washington, D.C., area. Local health plans had almost no experience with the more advanced notion of delegating full risk to physician groups. And the few plans that did know about full-risk contracting had often had experiences they didn't want to repeat.
"They'd done full medical services contracting in other markets that didn't work out for them, because the providers weren't prepared," Carter says. "And they wanted to tell us those stories. We had to earn their trust."
While Carter and his executives searched for trusting HMO partners, they also spent time with both hospital administrators and FFPC physicians, explaining what they were trying to do and helping each group learn about the other.
"This business is one of tremendous detail–of becoming more and more knowledgeable about all of the details involved in managing care," says Phil Beauchene, the practice's chief operating officer. "Before, we had hospital administrators who didn't know much about what went on in a primary care practice, and people in primary care offices who weren't as aware of patterns of care and outcomes."
By 1993, FFPC was ready to make a commitment to full medical services contracting, forming a medical management arm called Premier Health Services in partnership with Inova. To launch Premier, FFPC had to make a fairly risky investment.
The group went ahead and recruited the clinical managers, analytical experts and other professionals needed to handle global capitation before a single dollar came in. It also upgraded its computer capacity.
"We had to make sure that the funding was adequate to deliver care and that the infrastructure was sufficient," Carter says. "We knew that the worst thing we could have done was to promise something we couldn't deliver."
Despite the health plans' early resistance, Carter has prevailed. Backed by a strong reputation, and already handling large panels of contracted patients for Aetna, the group won its first full medical service contract from Aetna (now Aetna-U.S. Healthcare) in 1993. Since then, FFPC has picked up full-risk contracts with Richmond-based Trigon/Blue Cross of Virginia and NYLCare of the MidAtlantic, based in Greenbelt, Md.
Now, about one third of the practice's patients –some 30,000–are covered under global risk contracts managed by Premier. The other 60,000 come from contracts with a wide variety of local health plans. FFPC manages health services for Premier, and collects a fee for doing so, while Inova provides the bulk of the hospital care.
One of the side benefits of establishing Premier has been to improve data collection for the entire practice. "We now have a much larger data base that we bring to clinical practice, because we now have information not only on how the practice works, but on how money is spent on our patients outside our own four walls," Carter says. "We can make information available to physicians for clinical policy-making, referral management and direct clinical care."
Paying for growth
Establishing Premier may have been good for FFPC's future, but it didn't solve the group's looming financial problems. FFPC's growth prior to 1995 was funded by physicians borrowing money from the bank. That year, executives decided it was time to look for an investor.
"We just decided that in order to continue to fill our niche, we needed to be capable of growing faster than that kind of financing allowed," Carter says. FFPC went to physician practice management groups and Wall Street types, but ultimately ended up turning to Inova.
"We believe in integrated care, so we wanted to be aligned with our community-based, not-for-profit health care system," said Carter, a longtime Inova board member. "It is not likely we would have affiliated with Inova if we'd thought all it wanted was to be a hospital."
Thanks to the group's relationship with Inova, it enjoys improved access to capital; FFPC can now borrow money at better interest rates and with longer repayment terms than would have been possible earlier.
These days, Carter and Inova are sure to be working together, as Inova goes for a state HMO license and develops a regional integrated delivery system.
"I see a very good opportunity here," says Minear. "They're bringing in the right people with the right attitudes to make a truly integrated system work well. Physicians and hospitals must work together in order to make the system work right, and I think the elements are in place."
Inova's Minear and FFPC's Beauchene stay in touch regularly to smooth out problems, plan strategy and share ideas. "We have monthly meetings and weekly phone calls, and we try to offer immediate responses to questions," Beauchene says.
But that doesn't mean FFPC has yielded its independence to Inova. At least for the time being, FFPC still expects to contract with multiple health care plans in the region, and continues to refer at least some portion of its patients to hospitals outside the Inova system.
"In a partnership," says Carter, "you really have to care about the perspective of the other party and find the best solutions for the two of you combined. If you're looking for one-up advantages over partners, they'll do the same, and very soon you'll be in a spiral."
The personal factor often plays a critical role in the success or failure of physician groups that take on full risk for capitated lives. The reputation of William H. Carter, M.D., for example, has proved a key asset in the efforts of Virginia's Fairfax Family Practice Centers.
---
Other articles in this series:
---
Our most popular topics on Managedcaremag.com
---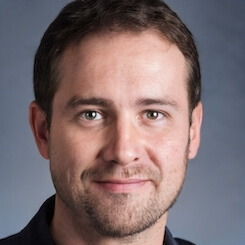 Paul Lendner ist ein praktizierender Experte im Bereich Gesundheit, Medizin und Fitness. Er schreibt bereits seit über 5 Jahren für das Managed Care Mag. Mit seinen Artikeln, die einen einzigartigen Expertenstatus nachweisen, liefert er unseren Lesern nicht nur Mehrwert, sondern auch Hilfestellung bei ihren Problemen.