In Minnesota, a joint venture between two family practice groups is reclaiming for family doctors the power to decide which specialists and hospitals to send their patients to.
Family HealthServices Minnesota has no intention of cutting out the managed care middleman entirely. But it is determined to rewrite his job description and make "insurer" his category. "There has been this idea that HMOs are somehow providers," says Tom Luchi, chief operating and financial officer. "Our strategy is to relate to them, as well as to indemnity carriers, as insurance entities."
Family HealthServices is the joint venture of two physician groups: the 45-member MinnHealth Family Physicians, formed in 1986, and the 30-member East Metro Family Practice, result of a merger in 1995. All members are family physicians, with 15 small practices in St. Paul and its immediate suburbs.
Many members boast long experience with managed care. The tenure and market penetration of HMOs in Minnesota have made physicians very familiar with managed care–and increasingly frustrated. Under the thumb of large HMOs when it comes to referral options, family physicians have found themselves hobbled, with patient dissatisfaction on the rise.
"Our physicians would have to tell patients, 'I don't know where to send you. We're going to ask this high school-educated clerk to look in the insurance manuals and figure out where you can go,'" says Luchi.
"Increasingly, insurance companies felt they had to get in and cut their own deals with cardiologists, endocrinologists and hospitals," he goes on. "We ended up over the last five years with some significant disruptions of services. So we went to the insurers and said, 'What would it take for you to give us the say over which specialists we refer to and which hospitals we use?'"
"The reaction we got depended on the insurance company and product type," says Luchi. Insurers with their own exclusive networks of providers "were much more open" to the idea that referral decisions were best made by family physicians who knew patients firsthand.
"But from others we heard, 'You guys are crazy! We don't think you have any business telling us which specialists should be used.' Only after long discussion did these skeptics finally began to realize how crucial the family physician-patient relationship was, and that ours was a better strategy."
Family physician Mark Wiest, who serves as MinnHealth's medical director and as co-medical director, along with Tim Hernandez, M.D., of Family HealthServices, recalls unexpected guidance. "Some insurance companies implied that an optimal number of physicians to be able to negotiate more fairly and get what we needed was somewhere around 80." The 75-member Family HealthServices joint venture became operational on Jan. 1, 1996, and the first of its revised contracts–with control over specialist referrals, hospital affiliations, clinical guidelines and resource utilization–were signed later that year.
And what is insurers' reaction now? "The range of opinion has narrowed, but we still have a fair range," Luchi says. "There is a bit of a struggle going on." For some insurers, the adjustment proved to be too much. "We have terminated some relationships we did not see developing. They tended to be with preferred-provider organizations that were just selling a network. Basically, there are six payers in this market that we think are important, and we work with them all."
Family HealthServices calls itself a "care system," a term coined, Luchi says, by the Twin Cities' pace-setting employer purchasing coalition, the Buyers Health Care Action Group, to differentiate physician-driven health care from hospital or insurance company systems. It sees itself as the medical partner for HMOs and insurers who, says Luchi, "recognize they're better off limiting their role to the insurance function"–a role that encompasses benefit design and administration, claims processing and eligibility, Medicare and Medicaid coverage, stop-loss insurance, "and other things providers aren't in a position to do well. Insurers are very good at marketing and developing the insurance product. But we're better at designing the system of care delivery."
But taking back medical management doesn't come free. "We're accepting a fixed dollar for the delivery of medical care, and accepting the responsibility to coordinate care with the specialists and the hospital. We're accepting pharmacy risk, too; we still rely on the insurance companies to do the pricing, but we're there managing the utilization. And probably the biggest one coming down the pike is taking back mental health and chemical dependency. We've talked about that, but haven't tackled it yet."
Favorable factors
In reclaiming authority over care, Family HealthServices relied on several key factors. One was the accelerated environment of health care innovation in "what we jokingly call 'The People's Republic of Minnesota,'" says Luchi. Another was the joint venture's geographical concentration in a population of approximately 500,000, obviating the need for an insurance mechanism to cover a larger metropolitan or multi-state area. There is the real clout of market share, which Luchi estimates "in the neighborhood of 30 percent," and the partners' "stand-pat position"–at least for now–resisting future expansion.
Also contributing to the success of Family HealthServices was the foresight of now-retired MinnHealth physicians, and their successful policy of maintaining small local clinics, each staffed with four to seven physicians, to maximize patient convenience. The small-clinic model "was one of those treasures we inherited because the group began with small family physician offices," Luchi points out. "It works. It's what the market wants, so we've followed that pattern, rather than moving physicians into one big building."
Finally, there was the broad definition of family practice characteristic of St. Paul. "Ninety percent of the family physicians in these two groups have active OB practices," says Luchi. "They treat the complete spectrum of their population, from pediatric to geriatric."
"We've gone to great lengths to keep OB," Wiest confirms. "Specialists in this area really are more like consultants. We don't have a lot of competition between specialties and primary care here, and that's been very helpful."
It has also been a tremendous bargaining advantage. "The specialists said we should organize ourselves and then try to organize them," says Wiest, "and that's what we're doing." Family HealthServices entered into a joint operating agreement with East Metro Health Organization, a network of 250 specialists, and with HealthEast, a hospital system. "EMHO probably represents somewhere in the neighborhood of 40 percent of the specialty contracting in the St. Paul market," says Luchi. "We formed a joint management council with representatives from primary care, specialty, and hospital groups, and it is through that council that we actually operate the care system–and decide how dollars are going to be distributed among providers." Luchi believes the linkup of Family HealthServices, EMHO and HealthEast is the largest family practice-spearheaded care system in the Twin Cities.
Another cooperative venture has given Family HealthServices a decisive say when it comes to clinical guidelines. The Institute for Clinical Systems Integration is a local nonprofit research organization funded by several hospitals, insurers and buyers' groups. "Those of us who didn't put in money sent doctors," says Wiest. "When ICSI was established, we involved ourselves in absolutely every guideline. Because of that, guidelines have been tailored for family practice, and with more input, we've had much more buy-in from our own family doctors."
"Our physicians had to invest the effort in deciding which guidelines they wanted to follow before we could persuade payers to adopt them," Luchi says. And coaxing doctors to attend guideline committees–or management meetings–is, says Wiest, "sometimes a hard sell. We expect some input, and physicians are compensated for participation, but we don't have a policy that mandates it. Some doctors think any time spent away from patient care is not time well spent."
That continues to be a hurdle, and "we still have our work cut out for us in terms of utilization management throughout the system," Wiest says. But the physicians have autonomy in the examining rooms, and financial benefits–with payments structured through traditional capitation, budget programs and sliding-scale fees– are already being realized. "We are earning more than the HMO-salaried physicians," says Wiest, "but we're looking ahead. What we want are long-term contracts with better capitation rates for better utilization, along with maintaining quality. If we can do that in the next two to three years, we'll reap the benefits of our new system."
It is a quiet revolution that Wiest says "has been a long time coming"–a time factor that helped keep the required capitalization down. "The two groups have probably invested millions of dollars in this effort," Luchi says, "but spread across seventy-five physicians and ten years." And that HMO middleman? Luchi sees him evolving to accommodate physicians' coming of age. "Nobody is willing to let go immediately. Insurers still want to be in on the information loop, particularly for claims processing." But Luchi and Wiest believe freeing insurers from medical management can only improve their insurance product.
"There's more incentive to work a little harder in a group like ours, because there is pride in ownership," says Wiest. "Time and again, we've asked our physicians if they would consider being bought by a larger organization. And they've all said, 'No, we want to stay independent!'"
A tradition of small clinics that are convenient for patients is an asset for St. Paul's Family HealthServices group, according to co-medical director Mark Wiest, M.D., and chief operating and financial officer Tom Luchi.
---
Other articles in this series:
---
Our most popular topics on Managedcaremag.com
---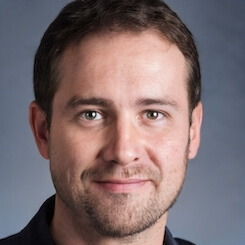 Paul Lendner ist ein praktizierender Experte im Bereich Gesundheit, Medizin und Fitness. Er schreibt bereits seit über 5 Jahren für das Managed Care Mag. Mit seinen Artikeln, die einen einzigartigen Expertenstatus nachweisen, liefert er unseren Lesern nicht nur Mehrwert, sondern auch Hilfestellung bei ihren Problemen.