To some observers, it's like a chess game. Physicians' efforts to reclaim from HMOs the power to make decisions about medical care–decisions on such things as hospitalizations and specialty referrals–can be seen as strategic offensives, threatening checkmate, which HMOs should fight to the end. But they can also be seen more benignly.
"Some HMOs see innovative physician groups as a wonderful opportunity, while others feel threatened," says Robert Berenson, M.D., vice president of the Lewin Group, a health policy consulting company based in Fairfax, Va.
"What may happen is that you'll have HMOs with very different characters. You'll have some that say, 'We don't delegate medical risk contracting to medical groups. We do it the old-fashioned HMO way: We maintain risk and we run medical management.' But then you'll have others–and they're becoming the predominant model in some markets–that will make a virtue out of letting medical groups contract for the risk. The medical groups need support, and some of the HMOs have the know-how to provide it." In such cases, HMOs become more like third-party administrators–though they retain the legal responsibilities imposed by HMO regulation.
Uwe Reinhardt, Ph.D., James Madison professor of political economy at Princeton University, has predicted that doctors may very well "take back the power" in health care over the next few years. The four physician groups profiled in this issue, he says, "represent the kind of arrangements I had in mind when I made my prediction. They involve groups of doctors who have accepted full risk for their patients' medical management and are being held accountable. They're telling HMOs, 'We want to control the clinical side, and you insurance guys can do the business side of it. We share the turf–but you're not going to boss us.'"
The four physician groups are Family HealthServices of St. Paul, Minn.; the St. Petersburg/Suncoast Medical Group in St. Petersburg, Fla.; Fairfax Family Practice Centers in Fairfax, Va., and the Brown & Toland Medical Group in San Francisco. They're not physician-owned HMOs, though Brown & Toland does its own claims processing and is fully delegated by HMOs to perform credentialing and medical management. And they haven't all sold out to big national physician practice management companies, although St. Petersburg/Suncoast doctors say their sale to PhyCor Inc. has given them needed capital without cramping their style.
What these four groups have in common is that they all have accepted full risk and made other changes to increase their control of medical care, making decisions formerly made in most cases by HMOs. But the jury is still out, Reinhardt notes, on whether these four ventures will succeed in the long run.
"When you talk to the top people, naturally they're euphoric," he says. "So far, these four entities seem successful. Would I bet the farm that five years from now they will still be strong, sturdy, respected and profitable? No. I'd bet a little money, but not the farm."
Berenson generally agrees. "You picked the ones that work," he tells Managed Care. "But HMOs can't just look at groups accepting full risk and assume that their approach will work in other places. They have to be careful whom they work with."
Marked for likely failure, Berenson believes, are physician groups that adopt risk strategies for purely defensive reasons. "If they're doing it to have some leverage in the marketplace against managed care, but they don't believe in what managed care is doing and aren't sympathetic to the goal of cost containment, it's no surprise when they don't produce models capable of managing risk well."
Within organized medicine, says Berenson, "there is some proselytizing for doctors to form their own organizations and do what managed care does. But some of that is wishful thinking."
Training your replacements?
How should HMOs regard physician efforts to take full risk?
"Some leaders of HMOs believe giving doctors capitation is actually a dumb thing, because you're teaching them to manage risk, and in the end they'll be the ones to earn the premium for managing that risk," says Reinhardt. They're saying, 'Gee, we're training our own replacements, and eventually they'll bypass us. We teach physicians how to manage risk, and in the end they'll get the premium and we'll get eight cents on the dollar for brokering patients.'"
In fact, Reinhardt advises HMOs: "If you can avoid letting the doctors get their arms around full-risk capitation, you should do so."
But Berenson suggests that HMOs' attitudes–and best interests–may differ with the maturity of the market. Markets that still show from 300 to 500 annual inpatient days per thousand are still ripe for big savings, and "an HMO will naturally resist shifting that risk to the providers.
"But once you get down to 210 or 200 or 190 days per thousand in a very competitive market," he continues, "shifting may make more economic sense." At that level, doctors' claim that they can best manage care because they're closest to it may take on some validity.
"Each organization must come to its own judgment, based on local circumstances."
There are two pitfalls to watch for in working with physician groups that accept risk, Berenson points out. One is the danger of medical groups that are managed care "wannabes. They haven't done anything in the management world, but they come to the table and say, 'Give us 85 percent of the premium and we'll take all the risk for health care services.' Then, in many states, if the group goes insolvent, the HMO is left with a state legal requirement to bail it out and keep providing services to the subscribers."
Another danger is that granting different levels of independence to different contracting medical groups may threaten an HMO's "program coherence." "Does the market want this kind of mixed model?" Berenson asks rhetorically, invoking a laundry list of worries. "Is it too confusing to subscribers? Is there a risk adjustment problem in which the medical group might enjoy favorable selection? And doesn't it violate the way you are perceived in the market?"
As the "easy pickings" in many markets disappear, Berenson and other experts suggest, cost savings will depend more intimately on how medicine is actually practiced. That's a plus for the doctors, who are direct participants, and is more difficult for distant HMO executives.
No confident prediction can be ventured as to how much physicians will succeed in "taking back the power" in health care. And no cookie-cutter approach will serve all HMOs faced with the prospect of newly aggressive physician groups asking to take on full risk. But the trend is here, and it–like the case histories beginning on page 30–deserves attention from HMO managers.
Says Reinhardt: "I gave a talk recently entitled 'Will There Be a Second Revolution in American Health Care?' I said the first revolution wasn't bad, but it wasn't much. I said the second revolution may well be led by doctors, not by insurance companies. And these four case histories show that that may be a realistic expectation."
Getting past the conflict
What isn't covered by the talk of "revolution"–or by the metaphor of chess–is the possibility that risk need not be something that is fought over. It's regrettable, Berenson says, that both doctors and HMOs tend to bring an all-or-nothing mentality to the table.
"The traditional paradigm is that the HMO has all the risk, and the doctors and hospitals are vendors. Now the doctors and hospitals want to take the risk and they want the insurers to be administrators. It's one extreme or the other; the two groups don't act like partners, and a good example of that is risk selection. Everybody is trying to figure out how to shift the risk, giving the other guy the chronic patients and keeping low-risk patients for themselves. They're not working in sync."
Tomorrow's successful health care delivery systems may in fact be just the ones that move beyond the stage of battling between HMOs and physicians. Concludes Berenson: "I think consumers will gravitate toward health care arrangements with a little more physician control. But there needs to be partnership. A good solution I rarely see talked about is the sharing of risk."
One argument for collaboration is something Berenson believes will dramatically transform health care: the electronic medical record. With their deeper pockets, HMOs may be able to help finance the new data systems necessary to provide comprehensive clinical information in "real time," when often such systems may be beyond the means of physician groups alone.
"The HMO that actually wants to collaborate with physician partners has the potential for substantial market share," Berenson predicts. "But it's an organization that will see its profit margins get smaller."
The author is a freelance writer in Yardley, Pa.
---
Other articles in this series:
---
Our most popular topics on Managedcaremag.com
---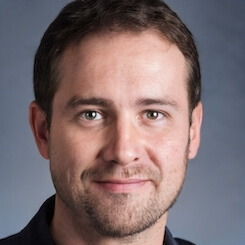 Paul Lendner ist ein praktizierender Experte im Bereich Gesundheit, Medizin und Fitness. Er schreibt bereits seit über 5 Jahren für das Managed Care Mag. Mit seinen Artikeln, die einen einzigartigen Expertenstatus nachweisen, liefert er unseren Lesern nicht nur Mehrwert, sondern auch Hilfestellung bei ihren Problemen.