In Florida, one physician group believes trading away a measure of financial independence to a physician practice management company has actually given it more clout where it counts.
BY JEAN LAWRENCE
Contributing Editor
Taking back the power?" muses neurologist Steven R. Cohen, M.D., Ph.D., president of the St. Petersburg/Suncoast Medical Group. "I prefer the word 'control.' Physicians know the best way to treat patients and limit costs, and they should have the control to do it."
In the early 1980s, says Cohen, a fly-by-night, capitated health plan blew into the Tampa-St. Petersburg area. "Unscrupulous physicians and an unscrupulous insurance company made money, basically by not delivering care," he says.
The plan flopped, but physicians felt a chill, recalls Michael R. Rohr, executive director of St. Petersburg/Suncoast. Change was coming. Humana Inc. showed up on the scene. Then, Cigna, Principal and others.
"We had to get on the bandwagon," Rohr says.
"Managed care was coming," says James R. Krause, M.D., a urologist and vice president/treasurer of St. Petersburg/ Suncoast. "Employers were demanding that option."
In 1983, Suncoast, a multispecialty group with 30 physicians, joined forces with another organization called Diagnostic Clinic, with 50 doctors, to form an HMO called the Tampa Bay Health Plan. Each doctor invested about $5,000 to get the venture up and running. A marketing executive from Cigna was brought on board as CEO. "He knew the market, he knew pricing," Rohr remembers. "It worked very well."
"We no longer had to call 1-800-Mother-May-I," says Cohen. "We had a variety of diagnostic services under one roof and were able to shift inpatient to outpatient care in some cases to control costs. We weren't at the mercy of the price structure of other providers. We had not only the best outcomes, but the least cost.
"Although we had more risk exposure and had to have more meetings, we made medical care decisions internally," Cohen goes on. "Let me give you an example. I had a patient with narcolepsy who had tried every med in the book, and had settled on one that worked–only to have the other HMOs tell her it was not on their formularies. She was frustrated. I was frustrated. In the long run, we decided, it was cheaper to let her have the costly medication, because with it she required fewer visits and less medical care."
The other HMOs in the area did not take the new health plan seriously. "I don't think they felt very threatened," Rohr chuckles. "They never thought we would survive."
'Too successful'
By 1986, the Tampa Bay Health Plan had grown to cover 52,000 lives–and was bursting its owners' organizational seams. "We were getting too successful," Cohen laughs. "It was becoming too complicated for a single group."
Recalls Rohr, "The market for health plans was going up and up. At the same time, we needed to expand and would have to spend more money on computers and personnel. Basically, we were looking at running our own insurance company. So we took a vote and sold the Tampa Bay Health Plan to Equicor, which kept it a couple of years and then sold it to Cigna. The timing was very good. Diagnostic remained a separate entity. That left it, St. Petersburg and Suncoast as the large multispecialty groups in the area.
"What had we learned from having our own HMO?" Rohr asks rhetorically. "Well, we learned how to handle capitation. The primary care physicians were capitated, while specialists were paid on a discounted fee-for-service basis. Our market contains a lot of seniors. That skewed things a little. But we stayed on top of costs. If a patient was receiving a lot of services, we pulled the chart and called the doctor in. If they said the billing people were to blame, we told them to be more careful about their billing. We know how to operate. Owning an HMO was very beneficial."
"I don't know if it was owning an HMO or just being involved with managed care, but we learned," says Krause. "I personally don't think that learning curve depended on owning the HMO."
Cohen notes, "We learned to pay attention to the beginning of the quality revolution–the idea that we would have to measure and control medical outcomes."
Cigna had its own quality programs, Cohen says, but the doctors began to implement their own programs as a group. "We identified what a good outcome was for, say, an asthmatic patient," he says. "We saw that it involved not only breathing functions but fewer days missed from work, whether the spouse stopped smoking, and a number of other factors."
"We lost some control again under Cigna," acknowledges Cohen. "It was negotiating the contracts with the employers. We would be presented with a done deal. Sometimes they bought psychiatry off the street instead of from us. This is happening across the country."
Then, last year, Cigna struck.
"We were informed that a company called Vivra Specialty Partners would henceforth be controlling referrals to specialists," Rohr recalls. "Vivra was a home infusion company. How it convinced Cigna it was qualified to send people to a cardiologist or a radiologist I'll never know.
"All hell broke loose!" he recounts. "The doctors fought it. The patients complained to the employers. The employers yelled to Cigna. When the chips were down, only about a third of the doctors signed the contract–and this took our network away from Cigna. Vivra went away and we didn't hear about it again. Cigna hadn't even consulted our doctors who were on its committees. We showed Cigna you can't shove stuff down our throats without notice."
A merger–and an offer
In February 1997 came the wedding bells. St. Petersburg, with 40 physicians and one office, merged with Suncoast, with 50 doctors and six satellite clinics. Almost immediately, PhyCor, a physician practice management company, offered to buy the assets of both groups.
"We sold," says Rohr. "We did it for a couple of reasons. First, we were very impressed with the top people at PhyCor. Second, PhyCor had produced many advances in outcomes management, and we were interested in that. Third, PhyCor was not totally fixed on the bottom line. They wanted to grow in the Florida market. Although we got another offer almost a million dollars higher than PhyCor's, we didn't take it. That company didn't have the management expertise or forward thinking that PhyCor did. We signed a 40-year agreement."
Adds Rohr: "The joint policy board that governs our situation is three and three–three members from PhyCor, three from St. Petersburg/Suncoast."
PhyCor gives the clinic an additional clout infusion in negotiating with area health plans. "They review contracts if I ask them to," Rohr says. "It's not mandatory." Cohen notes that the company is also forming regional networks around the state to increase negotiating power with health plans.
St. Petersburg/Suncoast has also set up an independent practice association and does its own utilization review and credentialing. "We take the total capitation," Krause explains. "We manage the hospital bed days. We have our own medical directors and track our own referrals. We make decisions as doctors, rather than as insurance executives."
"'YOU MEAN SOME TECHNICIAN is going to tell a board-certified orthopedist whether he can put a cast on?' I said. 'Don't even
bother to send us the papers.'"
Cohen chips in, "Doctors are great at practicing medicine, but not as good at business. This is a business. PhyCor brought us both capital and expertise. They also will give us the ability to look outside our clinic and see how other doctors are managing migraines, for example. But they don't tell us how to practice medicine."

The health plans in the area continue to respect the physician group, the doctors say. "We're easy to deal with, one signature," Cohen says.
St. Petersburg/Suncoast doctors seem to act in harmonious concert. Why? "We choose doctors with a similar vision," Cohen says. "We want physicians who are in it for the patients, not just for the money. We also look for physicians who want to practice in a group. It's not for everyone. The most heated discussion we've had through all this was over buying season baseball tickets."
"Yeah," drawls a confident Rohr. "A health plan recently called me and wanted us to sign. 'What about specialist referrals?' I asked. 'Well, you have to call Detroit…' they said. 'You mean some technician is going to tell a board-certified orthopedist whether he can put a cast on?' I replied. 'Don't even bother to send us the papers.'"
"In the long run," Krause says, "quality medicine is the cheapest. Our experience over time in the health care arena has given us insight. We have had good leadership. We have learned to deliver good care in a changed environment."
And make a decent dollar. Most physician income has been falling, Cohen points out. "But ours has been holding pretty steady."
After a pause, he adds: "I am favorable about managed care now. But if you had asked me a year ago, I was very depressed. I really felt there was a dichotomy between offering good care and making a good living. Now I see that to be successful, I have to deliver quality. I'm really happy about that."
A similar vision links physicians in Florida's St. Petersburg/Suncoast Medical Group, says Steven R. Cohen, M.D., Ph.D., a neurologist who is the group's president. "We want physicians who are in it for the patients, not just for the money," he says.
---
Other articles in this series:
---
Our most popular topics on Managedcaremag.com
---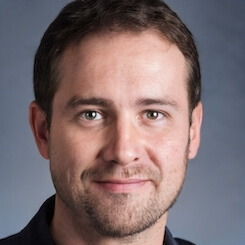 Paul Lendner ist ein praktizierender Experte im Bereich Gesundheit, Medizin und Fitness. Er schreibt bereits seit über 5 Jahren für das Managed Care Mag. Mit seinen Artikeln, die einen einzigartigen Expertenstatus nachweisen, liefert er unseren Lesern nicht nur Mehrwert, sondern auch Hilfestellung bei ihren Problemen.