The dental care delivery system is the last bastion of unrestricted care. It is ripe for upheaval and reform. But who will the players be as managed care deepens its foothold in dentistry–the fast-growing, infant dental HMOs, or managed medical care organizations that have more experience at the game? And how will dentists and patients be affected?
Trying to get definitive answers is like, well, pulling teeth–at least at this stage. It appears to be too early to determine whether managed medical care companies will play a meaningful role in the growth of managed dental care. But a closer look reveals at least two simmering subplots, each with the potential to bubble over: managed medical plans lying in wait, possibly to battle each other or the dental HMOs for virgin business, and the potential for better management of medical and dental conditions.
For now, this is the stuff of crystal balls and tea leaves. While managed dental care spreads, most managed medical care organizations, physicians and dentists–all with a stake–are waiting for the other guy to make a move.
Who's buying what?
Managed care has a way to go before affecting dentistry the way it has medicine. According to the 1996 National Dental Benefits Industry Census & Directory, only one in three people receiving dental benefits does so through a managed dental plan. In contrast, three of four workers who get health insurance on the job are covered by managed care.
How dental benefits are sold tells another story. Though managed care companies market combined medical/dental packages, these plans show no signs of catching fire. A 1996 National Association of Dental Plans survey found that 79 percent of all dental benefit plans were sold on a free-standing basis; only one in five was provided as part of a medical HMO. The figures were virtually unchanged from the 1994 NADP survey.
"Most medical plans contract with dental plans to provide benefits," observes Evelyn F. Ireland, NADP's executive director. "Employers who manage dental benefits through a medical plan are paying for an additional level of administration."
That forced one big buyer to change the way it bought coverage. When California added dental benefits to its managed Medicaid program, it did so through health plans that had contracts with the state. The benefits cost the state $9 per member per month, but the dental insurer–under contract with the health plans–got only $6. When contracts expired, the state went straight to the dental plans, cutting its premium and increasing benefits.
Small employers are more likely than large ones to purchase dental benefits through a health plan. A 1996 Foster Higgins survey of employer-sponsored health plans noted that 44 percent of small employers provided dental coverage as part of a medical plan or HMO. The reason? Convenience.
"Small businesses don't have a human resources director and they certainly don't have a benefits director," observes John Drayna, spokesman for Employers Health Insurance, a Green Bay, Wis., subsidiary of Humana that brokers benefits packages for small businesses. "Usually, it's the president of the company who deals with benefits, but that's not the business he's in. If he makes widgets, he wants to worry about widgets."
Larger employers tend to be more discriminating. Most shy away from dental coverage when offered as an add-on to a health plan because the benefits are usually limited to prevention and some restoration. Often, adding periodontics or orthodontics to the mix is less expensive through a stand-alone dental plan.
"Probably all of the plans we offer would make dental benefits available to us, if that's what we wanted," says Alan Peres, manager of health care policy for Chicago-based Ameritech, the telephone and communications giant. "But our employees are covered in a company dental plan or alternate plans like dental HMOs. We don't include these benefits in medical HMOs because we would be double-paying."
As recently as two years ago there were predictions that managed care would view dentistry as a growth opportunity because crowded medical markets were evaporating. But a significant economic factor may be restraining managed medical care from making a stronger foray.
"Dental networks are not easy to organize," says NADP's Ireland. "Most dentists don't work in a hospital; 70 percent work in solo private practice. For the low dollar volume in a dental benefit, versus what they deal with on the medical side–like clinical management of large cases– medical plans are not going to spend time and effort to build a dental network when those networks are available for contracting."
There are exceptions. PacifiCare of Cypress, Calif., skirted this obstacle by purchasing a free-standing California dental HMO. PacifiCare maintains the dental HMO as a separate company while also integrating it with PacifiCare's health products. But at a time when HMO profit margins are sagging, most managed medical care companies aren't falling over one another to buy their way into the dental market.
That may yet change if cash flow improves and if dental HMOs and preferred-provider organizations continue their stellar expansion. Managed dental plan enrollment is growing at about 15 percent a year, outstripping managed medical plans' growth. And it's not as if the medical companies haven't taken notice.
"I get calls from HMOs wanting to know how to get started," says Craig Amundson, D.D.S., chief operating officer for the dental division of HealthPartners, the Minneapolis-based managed care organization. HealthPartners is rare in that it has its own dental network.
When formed in 1992 by the merger of Group Health and MedCenters, HealthPartners inherited Group Health's staff-model dental HMO. It now packages limited, preventive dental benefits with its medical plans–at about $3 extra per member per month–and also sells a comprehensive dental product as a free-standing plan.
For medical plans pondering whether a jump into the dental world is smart business, here's something to consider: the business and clinical advantages of integrated medical and dental care.
"Clearly, on the administrative side, there are potential net savings from the joint sale and joint administration of medical and dental products," says Amundson.
"On the care delivery side, there's significant potential for improved quality," he continues. "Pediatricians can help the dental part of the company identify infants at high risk for caries. Or, some drug use can affect salivary flow and increase risk of caries and periodontal disease."
"No question, there are complex medical conditions that have oral health ramifications," agrees Jim Marshall, director of the American Dental Association's Council on Dental Care Benefit Programs. But Marshall warns that medical and dental payers will offer cohesive care only after they agree on coverage of dental disease stemming from medical illness or treatment. Neither side likes to pay for what it views as the other's responsibility.
Take radiation treatment for head and neck cancers. One side effect is tooth decay, but many patients have no coverage. "There are opportunities for interrelated care of mutual patients, but one barrier is when a patient has medical coverage but no dental insurance," Marshall says.
Marshall says the ADA would be leery of any trend toward combined health and dental benefits, particularly if dental benefits provided through a health plan were limited.
"There's a presumption that built-in constraints could lead to concerns about quality. The incentives and disincentives are obvious by plan design. Our concern is that patients would come out on the short end in terms of services or the availability of dentists to provide them."
Beyond that, Marshall speculates, managed medical care companies would find the small pond of dentistry lousy fishing. "Medical models don't translate well to dentistry. The savings realized on the medical side are not doable on the dental side."
Marshall thinks direct contracting will prove least expensive for employers.
The outlook
It may be that managed medical care is dentistry's sleeping giant. By offering employers cut rates and more comprehensive dental benefits than most medical plans can, managed dental plans are running circles around their medical counterparts.
They're also doing the hard labor of building a dental network. If managed medical plans decide to enter the dental market, it's not inconceivable that they'll at least try to cuddle up with–if not purchase outright–dental plans that have built extensive, cost-effective networks.
Whatever form it takes, managed dental care will remain a growth industry for years, possibly attracting thousands of employers who have shied away from offering dental benefits because of the expense. It could be fertile ground for health plans–someday.
---
Our most popular topics on Managedcaremag.com
---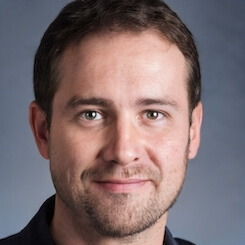 Paul Lendner ist ein praktizierender Experte im Bereich Gesundheit, Medizin und Fitness. Er schreibt bereits seit über 5 Jahren für das Managed Care Mag. Mit seinen Artikeln, die einen einzigartigen Expertenstatus nachweisen, liefert er unseren Lesern nicht nur Mehrwert, sondern auch Hilfestellung bei ihren Problemen.