BY NEIL CAESAR, J.D.
Alert! Please share this column with your practice consultants, CPAs and any other advisers who look over your claims submission, records documentation and contracting activities. Inadvertently, they may place you and themselves in serious trouble!
The good news is that physicians can use the attorney-client privilege to shield internal assessment of their own legal compliance with billing, self-referral and related laws from government scrutiny. But to utilize the privilege, physicians and their advisers must follow certain rules carefully. Successful application of the privilege can be important when a physician or hospital corrects a billing error, fixes a self-referral problem or implements an internal compliance program to identify and prevent future problems.
The Health Insurance and Portability and Accountability Act of 1996 made "upcoding" a specific health fraud violation. HIPAA also eased the government's burden of proof in establishing certain kinds of fraud. Now, the government only needs to show that the physician was recklessly indifferent to billing errors, as evidenced by a pattern of repeated errors.
Flag now, pay later
Equally important, Medicare carriers and intermediaries are now required to probe reasons for suspicious claims submissions, and to deny payment until questions have been resolved. These carrier or intermediary reviews and subsequent investigations can suggest reckless indifference as to whether physicians or hospitals correctly submitted claims.
An effective response to this danger is to conduct an internal review of compliance with these rules, then to structure an ongoing compliance program. But caution is advised: If this process is handled carelessly, physicians and their advisers can inadvertently assist the government by being forced to turn over the reports of the internal review, work notes, documents and drafts, and any written advice on actions.
Watch your step
Many consultants, CPAs and other practice advisers routinely offer billing reviews to physicians. There is considerable risk that this work may be used to assist the government in pursuing repayment and/or fraud claims.
How does the privilege apply to internal assessment and problem-solving by physicians and their advisers?
Basically, all internal assessments of a physician's or hospital's compliance with billing and anti-fraud requirements should be conducted under the direction of, and coordinated by, a competent health lawyer. Because analysis of claims submissions, billing policies and medical records usually requires expertise beyond the ability of an attorney, the lawyer often will want to work with one or more consultants, CPAs or other practice advisers.
When the medical practice takes the additional step of structuring and implementing a preventive compliance program, that should also be done under the review of the attorney, again utilizing both advisers and the physician's key employees.
In addition, all of this work needs to be performed as legitimate legal services, so that its confidentiality is preserved.
Let's examine two aspects of attorney-client privilege, as it applies to internal health care compliance reviews.
First, federal law does not recognize an accountant-client or consultant-client privilege. The attorney-client privilege applies to accountants and consultants only if they provide services at the attorney's direction. Also, the services must be provided for the purpose of helping the attorney develop legal advice. There is a key distinction under the law between an accountant's or consultant's work as a physician's business adviser and the accountant's or consultant's work in helping the attorney translate financial information, identify strengths and weaknesses in the documentation of a particular claim or explain the appropriateness of a particular CPT or ICD-9 code.
To help document the agency relationship between attorney and consultant, I usually include in my engagement letter with the client the likelihood of bringing one or more consultants, CPAs and others onto the team. If applicable, I also have a physician or hospital state that I have been hired as special counsel, that confidentiality is required and that I may include accountants, consultants or other professionals on my team to shape legal analysis and advice.
At top management's say-so
Also, such a resolution can demonstrate that communications made by employees and agents to the attorney and his team are made at the direction of top management. This is one of the required elements to invoke the attorney-client privilege.
In addition, I prepare a written memorandum for the physician or hospital to distribute to those who may be interviewed as part of the compliance activity. This memorandum makes clear the purpose of the communication, the fact of the privilege and the need for confidentiality. Note that it may be appropriate for the attorney to delegate to a competent accountant or consultant the responsibility for interviewing staff who "tell their story" to the consultant, who in turn presents that information to the attorney for analysis and possible action.
Second, as a general matter, it is important to keep legal advice and business advice separate, as the attorney-client privilege only applies to legal communications. This is an important distinction, particularly for consultants who become part of the legal team for the compliance work and who also serve as business advisers for the physician. It is crucial that these advisers conduct business discussions separately, using separate labels, separate work notes and separate files.
Organization is key
As an example, contrast the following two descriptions of a project involving consulting compliance issues:
"We will review your medical records and billing procedures to identify revenue opportunities that you may have missed. Also, our review may help identify problems that may need to be fixed."
Or, "We will review your medical records and billing policies to determine compliance with Medicare rules and other laws. Our review may identify opportunities for billing revenues that you have missed. We will discuss those issues with you separate from this assignment."
Privilege is much easier to challenge in the first example, because it suggests that the purpose (or at least a primary purpose) of the assignment is to increase revenues. That is business advice rather than legal advice.
Next month we will explore additional issues involving the attorney-client privilege, billing compliance and fraud-and-abuse rules.
Neil Caesar is president of The Health Law Center (Neil B. Caesar Law Associates, PA), a national health law/consulting practice in Greenville, S.C.
---
Our most popular topics on Managedcaremag.com
---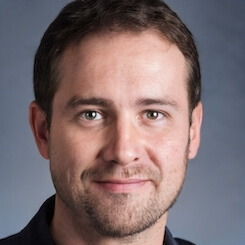 Paul Lendner ist ein praktizierender Experte im Bereich Gesundheit, Medizin und Fitness. Er schreibt bereits seit über 5 Jahren für das Managed Care Mag. Mit seinen Artikeln, die einen einzigartigen Expertenstatus nachweisen, liefert er unseren Lesern nicht nur Mehrwert, sondern auch Hilfestellung bei ihren Problemen.