High-profile activities are nothing new at New Mexico's Lovelace Health Systems. The multifaceted organization, which grew out of a Mayo Clinic-style group practice founded in 1922, developed and performed the clinical examinations given the first Americans in space, the Mercury astronauts.
But Lovelace's first forays into disease management were more a coalescing of parts than a single dramatic launch. For example, there was a practice guidelines committee in the late 1980s, recalls internist Harold Sunderman, M.D., a participant. And that committee got a lot of flak.
"When we sent guidelines around, we got comments like, 'This is cookbook medicine!'"
Adds Sunderman: "Through the years, I think physicians have realized that everybody has a 'cookbook.' It's just that for many it's in their heads. Maybe some cookbooks are out of date."
A coordinated approach
The years have changed things at Lovelace in other ways, too. When John Lucas, M.D., M.P.H., became the system's chief medical officer in 1992, he led efforts to coordinate what had previously been piecemeal initiatives. Three clinical areas –birth, pediatric asthma and diabetes–were examined to see how patients might be better handled, and outcomes improved, by looking at the whole stream of patient care in an integrated way, making the best use of facilities and talent.
Unfortunately, Lovelace's ambitions outreached its pocketbook. Big savings sometimes reaped by early disease management initiatives in less mature markets weren't available, because New Mexico had already learned a thing or two about managed care, and costs had come down.
The solution came in the form of a partnership. Kalamazoo, Mich.-based Greenstone Health Care Solutions, a wholly-owned subsidiary of the pharmaceutical manufacturer Pharmacia and Upjohn, wanted to market disease management programs and had capital, but didn't yet have the programs themselves. Lovelace had the expertise to develop the programs, but not the resources to fund the process. It was a natural match.
The health system created Lovelace Healthcare Innovations, a wholly-owned subsidiary of the Lovelace Clinic Foundation, to work with Greenstone to develop disease management programs that could later be sold to clients nationwide.
"We became what we call the living laboratory," says John Byrnes, M.D., LHI's CEO.
Though it is owned by a drug company, he says, Greenstone takes an approach different from the "value-added" disease management programs many manufacturers offer as marketing pieces to encourage use of their products.
"They told us from the start, 'We want you to develop the programs you need in your system. And we actually want you to do areas where we don't have products, because we want to show the market that we really are different," recalls Byrnes.
Today's disease management program at LHI goes by the somewhat ironic name "Episodes of Care." "We define an episode as all the care that is provided to a patient with a particular condition over a defined period of time, wherever the patient is in the health system," says Sunderman, who serves as LHI's medical director for clinical process improvement.
So far, the original three areas of clinical focus have grown to 17. In choosing subjects for disease management programs, LHI looks for conditions that offer opportunities to improve clinical outcomes, costs or quality of life. Even if an intervention is both financially prudent and clinically successful, Sunderman points out, "if the patient's quality of life wasn't what it could have been during the process, you haven't accomplished what you want." But he stresses that a program need not save money if it achieves significant improvements in the other two areas.
To create one of its programs, LHI looks at a given clinical condition–say, diabetes–and puts together a team comprising a primary care physician, a specialist physician in the area in question –an endocrinologist, for diabetes –and other relevant professionals, such as nurse-educators, clinic nurses and pharmacists.
"We sit down and say, 'OK, somebody gets diagnosed with diabetes. First, do we have guidelines on making diagnoses? Can we put a patient education program together? Which medications are best? What is the overall glycohemoglobin level of the patients in the system? Are patients getting annual eye exams?"
These data are collected and fed back to physicians in computer-printout form. "Here's the average glycohemoglobin level in your population of diabetics," Sunderman says a physician may be told. "And here are the averages for your clinic and for the entire system. And if you're doing great, that's wonderful. But here's a list of 15 diabetic patients of yours whose glycohemoglobin levels aren't well-controlled. Maybe you want to consider whether these patients have been to diabetes education recently, or whether perhaps they've not been filling prescriptions."
Not every innovation is rocket science. Asked why their rate of examining diabetic patients' feet was so low, physicians said many of their patients were elderly, and the time it took them to remove their shoes and socks took a big chunk out of a 15-minute physical.
Says Sunderman: "We went to the medical assistants who conduct patients into examining rooms and explained, 'You have an important role to play in the care of diabetics. Tell them when you put them in the room to take their shoes and socks off, so that when the physicians walk in they'll see bare feet.'"
Generally, LHI's disease management programs make medication-related decisions only by drug category, leaving it to the pharmacy and therapeutics committee to control specific choices for the formulary. So there is still a role for Lovelace to show a preference for specific medications based on discount deals it has struck with the manufacturers.
LHI's disease management initiatives depend vitally on implementation. "If you don't have the heart and mind of the provider," says Sunderman, "your program is dead in the water."
The biggest lesson Lovelace has learned from its disease management experience? "Watch the complexity of what you're asking the provider to do," he says.
For example, an otherwise superb program for attention-deficit hyperactivity disorder required primary care physicians to do a one-hour initial evaluation of every patient suspected of ADHD. Family physicians balked: "How can I meet my production quota if I book someone for an hour and risk having him be a no-show?" To remedy the problem, the implementation council is experimenting with an evaluation form it will ask parents and teachers to fill out about children with suspected ADHD. At an initial 15-minute appointment, parents will be given a package with a checklist of things to do–including filling out the new forms. A 30-minute follow-up appointment six weeks later will be cancelled unless the forms have been mailed in.
17 areas targeted by Lovelace
Disease management programs in varying states of implementation in the "Episodes of Care" program at Lovelace Health Systems cover these 17 areas:
pediatric asthma
birth
diabetes
depression
attention-deficit hyperactivity disorder
pneumonia
hyperlipidemia
breast cancer
adult asthma
anticoagulation
spine care
hypertension
prostate cancer
colorectal cancer
stroke
coronary artery disease
congestive heart failure
---
Our most popular topics on Managedcaremag.com
---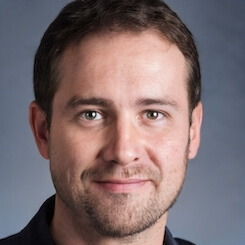 Paul Lendner ist ein praktizierender Experte im Bereich Gesundheit, Medizin und Fitness. Er schreibt bereits seit über 5 Jahren für das Managed Care Mag. Mit seinen Artikeln, die einen einzigartigen Expertenstatus nachweisen, liefert er unseren Lesern nicht nur Mehrwert, sondern auch Hilfestellung bei ihren Problemen.