December was like a bad dream for Aetna U.S. Healthcare. The AMA raised a public stink against the nation's largest for-profit HMO over its physician contracts in Florida. The same week, Rhode Island cracked down over a physician shortage. And, if this were not enough, a physician revolt in Texas against AUSHC widened.
Actually, the HMO's nightmare started, appropriately, on Halloween. That day, the AMA fired off a scathing 11-page letter to AUSHC, charging that its Florida contracts use vague language allowing it to override a physician's determination of medical necessity and giving the insurer authority to change contract terms retroactively, without notice.
"Six states' medical societies contacted us about contractual problems, but the Florida Medical Association received a memo from AUSHC stating it refused to negotiate or discuss the situation," says William Mahood, M.D., a trustee of the AMA. AUSHC denies its doctors in Florida or elsewhere are forced to accept unilateral terms, and says it is reviewing contracts to modify language that can be construed in such a way.
The HMO also disagrees with the AMA on the issue of medical necessity, saying it merely follows practices that are standard throughout the managed care industry. Mahood agrees that other health plans second-guess physician decisions, but says "the inability of physicians to appeal is language we find really disturbing" in Florida contracts.
These are not the smoothest of times for the Blue Bell, Pa.-based HMO. The AMA action ignited the biggest in a series of grass fires that seem to pop up continually around AUSHC. Another flared in Rhode Island, where the HMO is in legal trouble over lack of physicians.
Though officially it neither confirms nor denies problems in the Ocean State, AUSHC accepted a 30-page list of deficiencies when it signed a consent agreement with the state health department on Dec. 3. The trouble started in October, when a group of 80 primary care doctors pulled out of the HMO–touching off a probe into whether it had enough physicians to meet state requirements for access.
The agreement requires the HMO to submit a plan of corrective action. That plan will include a provision that care will be delivered through non-plan physicians to any member who cannot find an AUSHC doctor close to home. The insurer also agreed to a $10,000 fine and 12 months' probation.
Physician abandonment of AUSHC is also a problem in Texas, where the issue is cuts in payment. Seventy-five specialists in Specialty Net, near Fort Worth, bolted Nov. 22.
Doctors' Oath, Managed Care Are a Good Fit
The idea that managed care, in principle, conforms to the Hippocratic Oath may come as a surprise to some, but fee-for-service medicine is inherently no more ethical than managed care, says a panel of physicians, health plan executives, purchasers and consumer advocates convened by the Integrated Healthcare Association, a health care policy think-tank based in Pleasanton, Calif.
IHA examined whether the principles embodied in the Hippocratic Oath are impervious to systems of payment. After debating whether managed care is ethical, the group concluded that only the challenges of practicing medicine under managed care, not the actual delivery of care, differ from fee-for-service care. A physician's ethical code–fighting for what patients need, communicating honestly with them and staying current on best practices–remains constant, regardless of payment system, the IHA team said.
In fact, some in the group thought fee-for-service medicine poses more of an ethical quandary than does managed care. "The more you did, the more invasively you did it, the more you got paid," says Beau Carter, IHA executive director. "There was a real danger that physicians could practice 'why not' medicine–that is, 'Why not do this? Some insurance company will pay for it.'"
Carter prodded the physicians on their conclusions, telling them, "You guys aren't angry enough." The doctors belong to large medical groups where, in most cases, a single physician has less direct financial connection with payers than do doctors who contract individually. Carter says their response was, "I don't make money if I deny people care. If I practice bad medicine and people get sicker, I lose money."
How will this play in Omaha or New York? "If you're a single physician capitated for a small number of patients, there's a one-to-one relationship in how you practice medicine and get paid," Carter continues. "The group thought that even with stop-loss insurance, individual capitation is a bad deal. If we picked a group of six physicians in Nebraska or six specialists in New York City, this conversation would be very different."
Analysts See Premium Hikes Lying in Wait
Happy New Year: Most analysts agree that employer premiums have nowhere to go but up in 1998, though there is less consensus on amount. HMOs' weak 1997 performances, coupled with other factors, are driving those predictions.
In a scene reminiscent of the gasoline wars of a generation ago, employer premiums remained flat or even declined in 1997 as health plans fiercely battled for market share. The fighting left lots of black eyes among plans, fueling predictions that employers could have to swallow increases of from 2 to 10 percent, depending on type of contract and market.
Competition wasn't all that weighed down health plans. Mike Coppola, who handles group health plan business for Brunswick Inc., an Akron, Ohio-based underwriting company, says the Health Insurance Portability and Accountability Act has insurers leery of writing new plans before they can study the medical conditions and liabilities of employees and their families. The act precludes health plans from placing limitations on members with pre-existing conditions.
Runaway pharmaceutical costs have also hurt. HMOs are fighting back by restricting formularies and increasing copayment differentials between branded and generic drugs, but analysts say those strategies probably will not help enough.
Market trends aside, some HMOs are nursing wounds for which they only have themselves to blame. Oxford linked its $78 million third-quarter beating to problems in managing information systems. And Aetna's trouble digesting its acquisition of U.S. Healthcare pulled 1997 (through Sept. 30) net income down 17.3 percent.
–Michael D. Dalzell
More red ink than black
Last year was not kind to some of managed care's biggest companies. Many large for-profit plans lost money or had only sluggish net earnings. On the not-for-profit side, even Kaiser Permanente announced its first-ever loss, expecting to finish 1997 between $30 million and $50 million in the red. Some companies, like Oxford, announced they will raise premiums.
* Compared to same period in 1996
** HMO and indemnity operations
SOURCE: BUSINESS INSURANCE
---
Our most popular topics on Managedcaremag.com
---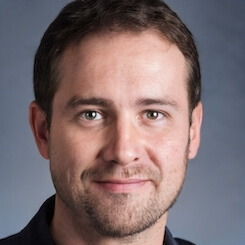 Paul Lendner ist ein praktizierender Experte im Bereich Gesundheit, Medizin und Fitness. Er schreibt bereits seit über 5 Jahren für das Managed Care Mag. Mit seinen Artikeln, die einen einzigartigen Expertenstatus nachweisen, liefert er unseren Lesern nicht nur Mehrwert, sondern auch Hilfestellung bei ihren Problemen.