Last year, California Gov. Pete Wilson vetoed several managed care reform bills, saying he was waiting for a report from the Managed Health Care Improvement Task Force that he and the state legislature appointed.
Now that the report and its 100 recommendations are in, the focus of reform moves back to the legislature.
"Some will criticize the task force for being modest," Philip J. Romero, the panel's executive director, wrote in summary. "Others will say it was too radical. It produced a package of centrist, incremental proposals that emerged as thoughtful compromises between highly opposed interests."
Romero, who is the Republican governor's chief economist, was right about reaction. Consumer groups say the proposals offer inadequate protection to patients, while managed care trade groups blast them for not considering costs and for seeking to micromanage plans.
Calling the task force's proposals "industry-friendly, weak and rather soft," Assembly Health Committee Chairman Martin Gallegos, a Democrat and a task force member, said he will propose a managed care reform in the form of a constitutional amendment he hopes to place on November's statewide ballot. To reach the ballot, the bill must be approved by two thirds of each house of the legislature, but it does not need approval by the governor.
The task force proposals, if adopted, would:
Create an agency to regulate HMOs, taking that responsibility out of the hands of the Department of Corporations–which primarily regulates securities–and phase in regulation of risk-bearing physician groups, preferred-provider organizations and individual clinicians. The new entity would regulate quality of care and establish clinical best practices standards.
Encourage creation of purchasing groups, starting with state employees and business coalitions.
Introduce risk adjustment, so that physicians who treat sicker patients would be paid more, and plans would not have financial motivation to avoid those patients.
Standardize health insurance contracts by developing five model documents, to which plans would have to compare their own offerings.
Streamline complaint-resolution for patients by creating an independent review panel to resolve patient complaints about denial of treatments by HMOs. This proposal enjoys broad legislative support and might be one of the first of the recommendations to become law.
Require plans to disclose financial incentives for physicians and other providers.
Bar the practice of giving individual practitioners financial responsibility for a substantial portion of the cost of referrals.
Allow a woman to choose an Ob/Gyn as her primary care physician.
The task force did not address the issue of whether patients should have the right to sue health plans for malpractice when they are wrongly denied coverage.
The state's largest HMO, Kaiser Permanente, says it will enact nearly all of the panel's recommendations regarding dispute resolution. Last summer the state Supreme Court criticized Kaiser, saying the plan had manipulated its self-administered arbitration system against patients. Kaiser plans outside of California will not be affected by the change.
The report can be found at http://www.chipp.cahwnet.gov/mctf/front.htm on the Internet.
More Legal Woes Beset Oxford; CEO Search Begun
Troubles continue for Oxford Health Plans, the one-time high-flying HMO whose stock has lost three quarters of its value since October. New York's insurance department fined the company $3 million for violating regulations, including the HMO's failure to pay claims on time. Oxford agreed to pay another $500,000 in restitution to customers, physicians and other providers.
Oxford violated state laws by issuing contracts that had not been state-approved, regulators said. It used contracts with rates other than those on file with the department, and wrongly denied valid claims.
New York regulators also forced Oxford to establish internal procedures to generate reliable data for claims, premiums and expenses; evaluate and beef up senior management, and hire an outside consultant to evaluate its information systems, internal controls and management reporting.
Oxford is looking for a CEO to replace William Sullivan, 34, who took the helm last summer. The HMO also appointed Albert Koch, known as a turnaround specialist, as temporary chief financial officer. Former CFO Andrew Cassidy left Oxford shortly after it reported a $78 million third-quarter loss, causing its stock to plunge.
Connecticut's insurance department will audit the company either this or next month, in response to a local medical group's concerns about Oxford's financial status. And the HMO faces at least six lawsuits from stockholders who argue that the company failed to disclose all it knew about its deteriorating financial situation.
Oxford covers 1.9 million people in New York, New Jersey, Pennsylvania, Connecticut, New Hampshire, Florida and Illinois.
Massachusetts Governor Pushes HMO Reform Plan
Acting Gov. Paul Cellucci has offered an HMO regulation proposal he says will cover more people in Massachusetts than another bill under consideration.
Cellucci's bill would require HMOs to be accredited by the Department of Public Health. Plans would have to cover emergency services in situations that a "prudent lay person" would consider an emergency. The measure would also force plans to disclose physician compensation and set up procedures to resolve grievances and payment disputes. Plans would be barred from putting doctors at financial risk for the cost of treatments. The state would establish a managed care ombudsman to help people exercise their rights.
Cellucci says his bill would cover 700,000 more people than a plan crafted by the House committees on health care and insurance, because his proposal includes plans that contract with self-insured employers. The governor expressed willingness to craft a consensus bill that combines the two proposals. Legislative action is expected this month.
D.C., Maryland Blues Plans Come Together
Insurance regulators in Maryland and the District of Columbia approved, with conditions, the merger of Blue Cross Blue Shield of Maryland and Blue Cross Blue Shield of the National Capital Area. The move creates the largest health insurer in the region. Regulators stipulated that the two plans continue to be charitable institutions and safeguard assets created with the help of decades of tax breaks. The deal, which the plans say will help them compete, will produce a regional not-for-profit holding company, with the two companies as subsidiaries.
The combined organization will have $3 billion in annual revenues, employ 5,000 and provide health coverage to 2 million subscribers in HMOs, PPOs and fee-for-service insurance programs. The merger could be a step toward conversion of the two plans to for-profit status.
Before any conversion, questions about the plans' legal status as charities must be resolved. If they are charities, their assets would go into a charitable foundation upon conversion to for-profit status.
Alabama Picks Workers' Comp Service Manager
Alabama awarded CorVel Corp. of Irvine, Calif., a three-year contract to provide managed workers' compensation services to about 40,000 state employees who are covered by the State Employees Injury Compensation Trust Fund.
CorVel, a national workers' compensation insurance provider, will use early intervention, telephone case management, vocational counseling, temporary alternate duty and field case management under the contract, which became effective Jan. 1.
---
Our most popular topics on Managedcaremag.com
---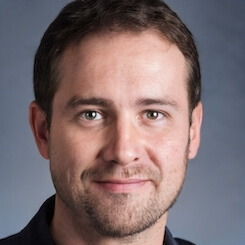 Paul Lendner ist ein praktizierender Experte im Bereich Gesundheit, Medizin und Fitness. Er schreibt bereits seit über 5 Jahren für das Managed Care Mag. Mit seinen Artikeln, die einen einzigartigen Expertenstatus nachweisen, liefert er unseren Lesern nicht nur Mehrwert, sondern auch Hilfestellung bei ihren Problemen.