Everyone has heard about, or perhaps has been employed by, the medical practice that is a war zone–a workplace replete with personality clashes, blowups, criticism, sabotage and malicious gossip.
It can be an emotional nightmare, not to mention totally counterproductive. And many doctors are stumped as to how to deal with it.
"Oh, the miseries of handling staff, even for those of us who are managers by nature!" says Cheryl M. Salter of Shreveport, La.-based Healthcare Dynamics. "Typically, physicians do not fall into the 'experienced manager' category!"
Here are Salter's suggestions for getting and keeping the best people in your practice and making that practice run smoothly.
Begin with the interview. "The best interviewer is a good listener," Salter says. "Learn as much about candidates as possible. Evaluate education, experience and how well they would fit into your team." Too many employers forget to look for qualities that make someone a team player.
Check references! One Dallas practice came to grief over a new employee who did her job well but who griped endlessly about everything.
"If I'd just checked," her supervisor says, "I'd have learned about this, which is driving everybody else nuts."
Salter says, "I have worked with many physicians who have had embezzlers on their staff. These people move from one unsuspecting victim to another because nobody checks references." Of course, there have been instances where ex-employees have filed lawsuits against former employers over less-than-stellar references and have won. As a result, many companies are reluctant to give any kind of evaluation. One way around this might be to ask the former employer if he would hire the applicant again. Anything other than a "yes" can be taken as a "no."
"Don't hire someone you can't fire!" This means your spouse, your mother, your sister's best friend, says Salter. "Hiring someone like this creates an uneven playing field for all employees. I have seen spousal employment work in a few practices but I have seen it fail in many more."
Have a specific job description for each employee before he or she starts. Outline the boundaries of their authority and tell them what you expect. "They cannot meet your expectations if they don't know them," Salter says.
Train employees. "First the trainer does the task while the trainee watches," Salter says. "Then the trainee works while the trainer watches and answers questions. If you don't train 'em, you can't blame 'em."
Conduct performance appraisals. "I rarely see them," Salter says. "Get employee input–ask how they think the new employee is doing and how they think you can help them."
Be available to deal with problems. A terrible situation is often made worse by a doctor's "hands-off" attitude.
Think hard, before the end of probation, about whether to keep a new employee. Don't consider only work output. One Texas practice hired a woman who was very good at her job. However, her boss's assistant had just left and this woman decided that she was the best person for that job and that the way to get it was to act as if she already had it.
"That little twit hadn't collected her first paycheck before she was trying to boss the rest of us around," one fuming co-worker says.
The supervisor, who was approached with many complaints, decided not to act on them. "I should have let her go at the end of ninety days, even though she does turn out a lot of work," she says now, seeing her mistake. "She's highly unpopular."
Have a written personnel policy, covering things such as working hours, holidays, jury duty, vacations, sick time, personal appearance, confidentiality, time records and group insurance.
"Consider this," Salter says. "A long-time employee became pregnant. She was the first to request maternity leave since the practice opened. When the birth was imminent, she asked to be paid for the full six weeks' leave. There was no policy, she was an excellent employee, so the physicians agreed. Guess what the next pregnant employee expected? Policy had been set accidentally.
"New employees should be given a written policy to sign, saying they agree to abide by it."
Praise in public and criticize in private. As with children, rewarded behavior is repeated.
Realize that sometimes the only thing that will help is a clean sweep. Nobody likes to play the ogre. But in many instances, the problem is not just one person but a clique. Getting rid of the principal troublemaker can solve the problem, but sometimes you must go further.
Find an experienced manager to handle your office, Salter advises. "Then, physicians can deal with patients, not employees."
---
Our most popular topics on Managedcaremag.com
---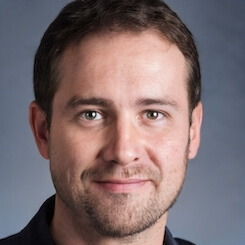 Paul Lendner ist ein praktizierender Experte im Bereich Gesundheit, Medizin und Fitness. Er schreibt bereits seit über 5 Jahren für das Managed Care Mag. Mit seinen Artikeln, die einen einzigartigen Expertenstatus nachweisen, liefert er unseren Lesern nicht nur Mehrwert, sondern auch Hilfestellung bei ihren Problemen.