Buy low, goes the old advice about stocks. And as low as Oxford Health Plans' stock has gone in recent months, the Connecticut-based HMO might look like a pretty good takeover target.But to Aetna? The same company that has had difficulty digesting its acquisition of U.S. Healthcare?
Neither company would comment on Wall Street buzz that Aetna U.S. Healthcare is sizing up Oxford for possible acquisition. Analysts are divided about whether a merger would work. Such a move might make strategic sense because the two serve overlapping markets, particularly the New York metropolitan region. On the other hand, they say, Oxford's payment and legal problems are so deep, Aetna U.S. Healthcare might wind up inheriting a mess that wouldn't be attractive to anyone–even at the bargain price Oxford could fetch.
While Wall Street pondered the possibilities, Oxford quietly continued to deal with its financial problems. Oxford asked the New York State insurance department for permission to raise premiums for individual HMO and point-of-service enrollees by at least 50 percent. For members who do not receive coverage through employers, that could translate into as much as a $100-a-month cost hike. The department has until May to respond to Oxford's request.
Poll: Consumers Are No Longer Sleeping Giants
Patients and health care executives agree on one thing: Consumers have found their voices in health care–and are forcing changes as a result. So says consulting group KPMG Peat Marwick, which surveyed 1,800 families and 300 health care executives.
According to the study, 72 percent of Americans believe the health care industry is changing to reflect their demands. One in three health care executives–including those in hospitals, health plans, pharmaceutical manufacturers and physician practice management companies–thinks consumers are more likely to complain than they used to be, while almost 73 percent of executives say they have "advanced consumer satisfaction" mechanisms, such as linking compensation to survey results and measuring satisfaction at the point of sale, in place.
And if you think you can snow the people, think again. The study indicates consumers and purchasers are more savvy than ever–and will use that knowledge to make smarter purchasing decisions. Perhaps sensing this, nearly 80 percent of executives surveyed say their companies offer community education services, which range from off-site events to in-house hot lines.
Medica Splits With Physicians; Aetna Drops 'Em
A large Minnesota physician group and Medica have agreed to part ways at the end of the year, forcing more than 15,000 people to choose between their health plan and their physician.
Family Health Services and Medica terminated their relationship after a dispute regarding patient autonomy. Family Health wanted to refer Medica patients only to its 15 clinics, 75 physicians and 250 specialists associated with the group. Medica countered that its Medica Choice plan gave some of those patients the right to select any provider without a referral.
Negotiations during the past year have been punctuated by Medica's resentment of a patient letter-writing campaign initiated by Family Health. Sample letters, distributed in Family Health waiting rooms, claimed Medica's X-ray and lab policies affected its ability to provide quality medical care. Family Health refused Medica's request to stop the campaign.
In Arizona, thousands of Aetna U.S. Healthcare patients are facing the same choice (if their employer offers them a choice): Side with your health plan or your doctor. A growing number of physicians in the state are refusing to re-up with the HMO, objecting to measures added to contracts as a result of Aetna's acquisition of U.S. Healthcare. The HMO is in the midst of a huge effort to standardize physician contracts.
Arizona primary care physicians are balking at seemingly tedious contract terms, such as how many chairs must be in a waiting room, or having to approve or deny all procedures recommended by specialists to whom the doctors referred patients. Physicians say this is an attempt to stifle referrals.
AHCPR, Kaiser Studying Help For Depressed
Kaiser Permanente and the federal Agency for Health Care Policy and Research are cooperating on a project designed to help physicians identify patients in primary care who could benefit from behavioral health services. The goal is to enable health plans to offer proactive interventions to appropriate individuals through primary care.
Researchers want to gain a better understanding of the effects of depression and other mental health problems on physical illness and risky behavior, such as drug and tobacco use. They will evaluate use of nonmental health services by people with documented mild symptoms of depression, anxiety and panic disorder.
Findings will be published in peer-reviewed journals beginning next year.
Nurses Strike Kaiser Hospitals In California
After working without a contract since Dec. 30, 1996, Kaiser Permanente nurses in Northern California staged a two-day strike Jan. 28 and 29, leaving Kaiser hospitals scrambling to meet inpatient care needs, instituting mandatory overtime and canceling elective surgeries.
Nurses say that they want a contract that guarantees them a voice in staffing and that Kaiser's cost-cutting measures have hurt quality of care. The HMO says the real issue is money and has been willing to negotiate on salary. An analysis by the San Francisco Chronicle found little evidence to back up nurses' claims that patient care is at risk, reporting that the average number of nursing hours per patient day at Kaiser hospitals in Northern California rose from 7.19 in 1991 to 7.63 in 1996. Comparable figures for non-Kaiser hospitals were 5.51 in 1991 and 5.76 in 1995.
The strike came as many Northern California hospitals were near capacity because of a flu epidemic. The University of California-Davis Medical Center in Sacramento received state approval to add beds during the strike.
Headlines On Deadline …
The Medical Association of Georgia has sued Blue Cross Blue Shield of Georgia, saying the insurer illegally changed its contracts with physicians when it revised its reimbursement formula. Georgia Blues says it changed its payment basis from usual and customary fees to usual and customary fees physicians receive, factoring in Medicare and Medicaid, to close the gap between its indemnity and managed care reimbursements…. As 2000 draws near, plans are trying feverishly to prevent meltdown of their information systems. Kaiser Permanente signed a $23 million contract with Data Dimensions of Bellevue, Wash., to identify and correct problems. Allina Health System and Aetna U.S. Healthcare have enrolled with the Minneapolis-based Rx 2000 Solutions Institute, which provides technical assistance to health care organizations and enables them to help their suppliers and providers get in step…. Group Health Cooperative of Puget Sound offers 100 percent coverage for smoking cessation services. Its policy of having no copayment is the HMO's latest tactic in an aggressive campaign that has helped cut the prevalence of smoking among its members from 25 percent in 1985 to less than 15 percent today…. A new tool for measuring health plan quality: The Agency for Health Care Policy and Research has developed a survey HMOs and employers can give to beneficiaries to criticize plans.The idea is to give members a way to make apples-to-apples plan comparisons.
---
Give them what they want
Nine in 10 executives participating in the KPMG survey on consumer influence agreed that health care organizations will develop new products and offer more choices in response to patient demand. Some innovative examples of how plans are responding to consumer preference:
A health plan offers transportable coverage for "snowbirds."
An academic medical center in a high-immigrant area is creating a Spanish-speaking IPA.
An insurer is redesigning products to let the "healthy 80 percent" of its members manage their own care, while placing tighter care management on the other 20 percent.
SOURCE: NEW VOICES: CONSUMERISM IN HEALTH CARE, KPMG PEAT MARWICK, MONTVALE, N.J., 1998
---
Finding managed care's new fertile ground
The West Coast may be the cradle of managed care, but today managed care is catching on fastest in New England and across the amber waves of grain. Managed care market penetration was up 54 and 52 percent respectively in the upper Northeast and North Central states from 1996 to 1997, according to InterStudy, which monitors managed care trends. InterStudy defines managed care penetration as percentage of total population enrolled in managed care.
SOURCE: INTERSTUDY COMPETITIVE EDGE 7.2 REGIONAL MARKET ANALYSIS, INTERSTUDY PUBLICATIONS, MINNEAPOLIS, 1998
---
Doctors with a plan's success at stake
About one in five physician group practices has an ownership interest in an HMO or preferred-provider organization. Multispecialty practices are more likely than single-specialty groups to have any ownership stake at all.
---
Our most popular topics on Managedcaremag.com
---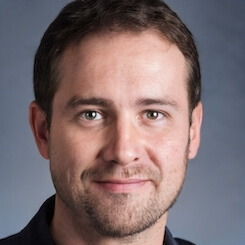 Paul Lendner ist ein praktizierender Experte im Bereich Gesundheit, Medizin und Fitness. Er schreibt bereits seit über 5 Jahren für das Managed Care Mag. Mit seinen Artikeln, die einen einzigartigen Expertenstatus nachweisen, liefert er unseren Lesern nicht nur Mehrwert, sondern auch Hilfestellung bei ihren Problemen.