HIP of New York is the first HMO to provide spiritual assistance to its members. Can this approach help plans lower costs and improve outcomes?
"We doctors overlook our own faith cures. Faith in gods cures one … faith in little pills, another … faith in hypnotic suggestion, a third. Faith has its limitations, but such as we find it, faith is a precious commodity, without which we should be very badly off."
For 350 years, western medicine has separated mind from body. The best way to heal, the medical community has argued, is to treat patients with drugs and surgery. Until very recently, the line between science and spirituality was rarely crossed. That's the way Hippocrates wanted it.
Now that the business of medicine has become nearly as important as the practice of medicine, it would seem there is less room than ever for mingling the two. If a physician has 7.5 minutes to spend with someone, it doesn't leave much time for helping a patient discover his spiritual self and learn to use that as adjunct therapy. But if scientific studies demonstrated that spirituality –religion, meditation or some other vehicle one can use to find inner peace–could combine with modern medicine to improve clinical outcomes and have an effect on cost containment, might plans integrate spirituality into their offerings? (Three in four HMO executives say they would consider it. See chart.)
Already, one HMO has taken this bold, unorthodox step. HIP Health Plan of New York is the first managed care company to provide spiritual assistance to its members. In its Pastoral Care Services Program, HIP trains "pastoral care associates" to give hospitalized members spiritual support, information and companionship. Perhaps more significantly, HIP hopes the program is having the same effect that a growing body of medical literature suggests: When paired as healing devices, mind and medicine can quicken recovery and improve outcomes.
Grounded in personal experience
HIP's pastoral care program has its roots in the 1993 hospitalization of the Rev. Carl E. Flemister. While in the hospital, Flemister, an HIP board member and retired executive minister of the American Baptist Churches of New York, received considerable attention from hundreds of people. Believing that support was instrumental in his healing, Flemister contacted HIP President Anthony Watson with an interest in helping the HMO do the same for its hospitalized members.
"Even with HIP being a secular organization, it was appropriate to appeal to the spiritual nature of its hospitalized members," recalls Flemister. "I said [to Watson], 'If we can help our members tap into their spiritual resources, they may be helped in the healing process.'" Watson was persuaded it was something HIP could try in two of its hospitals.
Flemister's retirement ended right there. Later in 1993, he founded HIP's pastoral care service for hospitalized members. To date, a dedicated band of trained, volunteer pastoral care associates–there are 168 now–have made 36,000 visits, including 14,000 last year.
Through an arrangement with hospitals, pastoral care associates obtain a census of HIP patients in a given facility that day. From there, they systematically visit HIP members, inquiring about their well-being and offering encouragement to them and their families. For pastoral care associates, there is no such thing as a typical day. One may offer coping advice to a cancer patient; another, bereavement support to a family of a terminally ill patient; a third, a tender word to a mother and father who have lost a child.
About 80 percent of the time, says Flemister, patients or families ask pastoral care associates to pray with them. They are trained to consider cultural understandings of illness among Christians, Jews, Muslims and Buddhists. "Some eastern religions have concepts that it was ordained before they were born that they were going to have this illness," Flemister explains. "But in Christianity, calling upon the name of Christ may have benefits for healing." Pastoral care associates are also sensitized to the feelings and attitudes of atheists, agnostics and individuals who do not profess allegiances to a specific denomination.
They are instructed in hospital routine, so they fit into it rather than interfere with it. Pastoral care associates also receive extensive training in communications skills.
Effect on outcomes
As meaningful as this personal touch can be to patients and families, what has it meant to HIP? Though cost-containment was not the driving force behind the creation of the program, HIP will soon begin a scientific study of recovery times for members who have had bypass surgery and have requested pastoral services. Flemister expects the results to show that those receiving pastoral care are out of the hospital faster and back on their feet more quickly than those who are not visited by pastoral care associates.
That's just the kind of information HMO executives say they would want to see before considering whether to provide coverage for spiritual practices. In a recent Yankelovich survey conducted for the Radnor, Pa.-based John Templeton Foundation, 76 percent of executives said they would need evidence of clinical effectiveness before such consideration could be given. Not that health plan managers aren't open to the idea: Three fourths thought the positive effects of spirituality on medical treatment can lower health care costs. And 94 percent said they believe that personal prayer, meditation or other spiritual practices can accelerate the healing process.
"In God we trust. All others must have data," quipped Burton Singerman, M.D., director of psychiatry at St. Francis Medical Center in Pittsburgh, while lecturing on spirituality and recovery at Belmont Center for Comprehensive Treatment in Philadelphia last December. Singerman, whose Harvard medical training is supplemented with a master of public health from Johns Hopkins, commented that he sensed a renewed attitude in the academic and medical communities that spirituality, as a complement to and not a replacement for medicine, can keep people from feeling "completely lost by technology." Can HMOs be far behind in this thinking?
"When I went to medical school, for anyone to discuss spirituality in a health care context would have been unprofessional. What's happening is that the medical profession–and therefore those involved in funding medical care –is beginning to pay attention to what patients are saying," says John Templeton, M.D., president of the Templeton Foundation. "Patients' spiritual perspectives have a great impact on their health."
The foundation funds scientific research exploring the connection between spirituality and healing. It's a connection Templeton thinks that more health plans might find worth a long look. "HMOs have a scientific as well as an ethical responsibility to fund primary research that can have an effect on quality and cost-effectiveness of patient care," he says. "They need to have a paradigm change in their commitment to their role in supporting patient care."
The Templeton Foundation also supports medical school courses that examine the role of faith in patient care, such as Spirituality and Healing in Medicine, a continuing medical education curriculum offered through Harvard Medical School. Course director Herbert Benson, M.D., a cardiologist, introduces participants to, among other things, scientific studies documenting the effects of traditional medicine when combined with therapies that may unlock the mind's mystical power to aid healing.
The growing list of such published research may or may not give HMO executives the proof they seek, but a sample is, at least on its face, impressive. Pressman et alia reported in 1990 (American Journal of Psychiatry 147,758—759) that hip-fracture patients who are religious walk longer distances than nonreligious patients. Oxman and colleagues demonstrated in 1995 (Psychosomatic Medicine 57,5—15) that patients who depend on religious faith are three times as likely to survive open-heart surgery. An interesting study (that many have tried to replicate) by Byrd in 1988 (Southern Medical Journal 81,826—829) documented fewer complications for patients who were admitted to intensive care settings and prayed for without their knowledge. And Bliss and colleagues presented evidence of cost savings at a 1995 National Institutes of Health symposium, noting that heart surgery patients who were assigned chaplain intervention had an average length of stay two days shorter than those who were not–to the tune of $4,200 per patient.
Call it what you want
Despite the emphasis on religion in these studies, spirituality does not necessarily mean a belief in God. Todd A. Maugans, M.D. described spirituality as a "belief system focusing on intangible elements that impart vitality and meaning to life's events" (Archives of Family Medicine 5,11–16).
"Spirituality is the feeling, the presence of a power, a force that I call God," says Flemister, "but everyone has a faith in something. Whatever that is, if it works, it works. But scientific studies have proven that constant repetition of a phrase and putting intrusive thoughts out of one's conscious mind can lower blood pressure and pulse. You are getting in touch with your spiritual self."
Singerman has his own take on faith. "Galen, a great physician, had 820 remedies. If you had epilepsy, he had mistletoe. He went 3,000 miles to get it — there was something about it he believed in. He used owl blood for kidney problems. People came to him from all over the world to get it. That was a part of medicine and is a part of medicine."
Medical schools, says Singerman, do not teach students to understand "the distinguishing features between religion and spirituality." He thinks managed care is "making a bad situation worse" by limiting the time physicians can spend with patients–which he believes erodes the trust component of the doctor-patient relationship. And, he postulates, this may explain the fact that half of all health visits are to so-called alternative healers (New England Journal of Medicine 328; 246–252). "Can we deal with people whose traumas resist full resolution of distress and dysfunction by utilizing these timeless traditions of healing, rather than watching people run to the rolfer or the naturopath?" Singerman wonders. "Is the art of listening being lost to enormous productivity pressures?"
Flemister hopes other HMOs are listening to–and watching–HIP's initiative. Templeton believes that as HMOs grow more competitive, they will find themselves "under pressure to serve the wider interests of patients. This is a golden opportunity for them to be on the leading edge of what I think is a new level of recognition that a patient's spiritual perspective has a direct bearing on that person's health."
"Everybody has a faith in something," says the Rev. Carl E. Flemister, founder of HIP's pastoral care service. "The Greek word pistas means however you see things, that's your faith." Flemister believes faith can help speed recovery.
HMO executives open-minded
At last year's annual meeting of the American Association of Health Plans, Yankelovich Partners Inc. asked more than 300 HMO executives about their attitudes toward spirituality and healing. Most placed faith in the power of spirituality as an effective complement to medical practices and thought it can help cut health care costs. The results are similar to those from a 1996 Yankelovich poll taken at the American Academy of Family Physicians' meeting, where 99 percent of the doctors who were questioned agreed that spirituality can help reduce hospital stays and enhance patients' quality of life.
HMO executives were asked:
Do you think that personal prayer, meditation or other spiritual and religious practices can speed or help the medical treatment of people who are ill?
If personal prayer, meditation or other spiritual and religious practices can have an impact on well-being, do you think that spirituality can have an impact on cost-containment for health care?

Yes  74%
No  23%
Not sure 3%

Do the rules and policies of your health plan or institution take into account scientific data and research findings regarding the relationship between spirituality and well-being?
Thinking about its rules and policies, what would it take for your health plan or institution to provide more coverage for the use of spiritual practices to complement traditional medical treatments? (Multiple responses to this question were permitted.)

Clinical evidence  76%
Direct evidence of cost savings  65%
Direct evidence of patient satisfaction  62%

Should relaxation or meditation techniques be a standard part of formal medical training?
SOURCE: YANKELOVICH PARTNERS INC. FOR THE JOHN TEMPLETON FOUNDATION, RADNOR, PA., DECEMBER 1997
---
Our most popular topics on Managedcaremag.com
---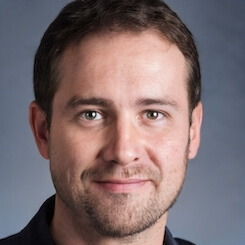 Paul Lendner ist ein praktizierender Experte im Bereich Gesundheit, Medizin und Fitness. Er schreibt bereits seit über 5 Jahren für das Managed Care Mag. Mit seinen Artikeln, die einen einzigartigen Expertenstatus nachweisen, liefert er unseren Lesern nicht nur Mehrwert, sondern auch Hilfestellung bei ihren Problemen.