A management system that encourages employers to better examine factors that influence workers' health and well-being–thereby cutting health-related costs–has garnered some praise and much expectation.
The key phrase is health and productivity management, which those who practice it reduce to HPM. In 1997, 15 so-called best-practice companies analyzed their HPM data and learned that, on average, they could save almost a third on their HPM-related costs–or $2,400 per employee–by better managing short-term disability, long-term disability, health promotion and wellness, workers' compensation and employee assistance programs.
HPM allows employers to measure and manage company-wide programs and examine work-related activities that might hinder employee well-being and corporate productivity. Direct health and disability costs are just the tip of the iceberg. How many widgets an employee makes in an hour is important. HPM says that trying to assess the health care implications for someone making widgets every day for 20 years is also important.
According to Ron Z. Goetzel, Ph.D., vice president of consulting services of the Medstat Group in Ann Arbor, Mich.–one of the two organizations that conducted the study for the 15 companies–the direct cost per employee is $7,649. However, if one includes indirect costs–such as replacement worker wages, productivity losses, routine overstaffing and overtime–HPM-related costs skyrocket to $11,000 per employee. The stakes are significant.
"Managed care companies," Goetzel says, "are not really concerned with productivity. They want to get the worker out of the hospital, but they are not so concerned with what happens when the worker gets home or back on the job. Sometimes, it pays to keep a patient in the hospital longer if he or she can return to work sooner and be more productive. That way, everyone wins."
Benchmark, then save
The CPM Consortium Benchmarking Study, performed by Medstat and the Houston-based American Productivity & Quality Center, recognizes that employer-sponsored health care is based on normal costs associated with employing someone as well as utilization and maintenance of clinical activities across a range of employer programs. HPM looks deeper–at job type, location and program-specific information–to find the root causes of excessive health costs and productivity losses.
The study was broken into two phases. Part one, conducted by Medstat, was a quantitative survey of the 15 companies chosen. The companies supplied the data (hours lost from injury and illness, for instance,) and each company's experience was then compared with Medstat-developed benchmarks.
"You need to know what the company's experience is and compare it to benchmarks," says Rob Webb, senior benchmarking specialist with APQC, a not-for-profit organization that once helped sponsor a White House conference on productivity. "But you also need to know how to achieve the results you want. One is the 'what,' the other the 'how.'"
Following the quantitative analysis, potential areas of improvement were identified and potential savings estimated. The participating companies then agreed on the scope of the study, deciding that on-site visits should be held to ferret out organizational enablers or roadblocks, implementation strategies and evaluation methods within the companies.
The team visited Coors, General Electric, Steelcase, Texas Instruments and Union Pacific Railroad. "The site visits were very important," says Goetzel. "You can read about this stuff and it's very theoretical. But when you are sitting in a room with 10 or 15 company people, you can really delve into it. You can see how the parties interact."
Webb agrees. "It's one thing to know a company reduced days away from work by 20 percent, but it's another to find out how they did it. Knowing a number doesn't tell you how to change your process of doing things."
Low-hanging fruit
"What surprised me the most," says Webb, "was the commonalties between companies. Most of them had gone after the low-hanging fruit first. They identified what medical conditions were costing them the most and devised ways to deal with those conditions. Everyone was concentrating on costs rather than increasing productivity. It is really hard to say, 'If you spend a dollar on this, it will increase productivity X amount.'
"One of the companies, Texas Instruments, was starting to push the edge," Webb continues. "They were saying, 'If you invest in this, it will make the company more productive.'" For one thing, the Dallas-based company moved much of its health care on-site with a clinic managed by Baylor University. This has helped Texas Instruments stay in close communication with clinic physicians about its HPM goals, according to Sue Nelson, director for worldwide health benefits. "We're about prevention, intervention and personal health," she stresses. Texas Instruments also maintains smoking cessation, nutrition, physical therapy and other programs for employees. "We send letters to nonclinic physicians, telling them about our programs and urging them to encourage our employees to use them," says Nelson, although she admits such efforts have been "very ineffective," citing other demands on physicians' time.
What else did the investigators learn about the best practices of best-practice companies? In such companies, HPM is not viewed as a human resources problem, but as a leading part of the company's top-level business strategy, with significant buy-in from Mahogany Row. Usually, the successful programs have a champion in high places and senior management sits on HPM teams. The emphasis is on quality of life rather than cost-cutting.
To make HPM efforts succeed, the best-practice companies recognize that business people need to see numbers and statistics on why certain approaches work. The best companies are not only concerned about managing "problem" workers but in retaining the best workers across the board. Communication is critical and the best-run companies leverage successes–say a drop in workers' compensation use to gain support for other HPM initiatives. The process can become quite complex. Data collection, continuous measurement, program evaluation and return on investment all enter in. If such systems are not in place, they must be created.
Texas Instruments closely tracks results from its on-site programs. "We are very proud of our smoking program," says Nelson. "Twenty-seven percent of the participants remained smoke-free for a year or more."
A second study, which will focus on how various off-the-shelf human resources software packages are working in the HPM area, is under way. An attempt will also be made to focus on national implementation of HPM in large companies operating in many geographic areas and to develop industry-specific benchmarks. HPM is gaining momentum.
"This affects the employer's managed care providers and will do so more in the future," Webb says. "Some contracts are being negotiated based on the HPM mind-set and company HPM goals."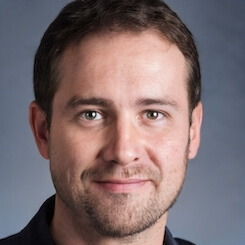 Paul Lendner ist ein praktizierender Experte im Bereich Gesundheit, Medizin und Fitness. Er schreibt bereits seit über 5 Jahren für das Managed Care Mag. Mit seinen Artikeln, die einen einzigartigen Expertenstatus nachweisen, liefert er unseren Lesern nicht nur Mehrwert, sondern auch Hilfestellung bei ihren Problemen.